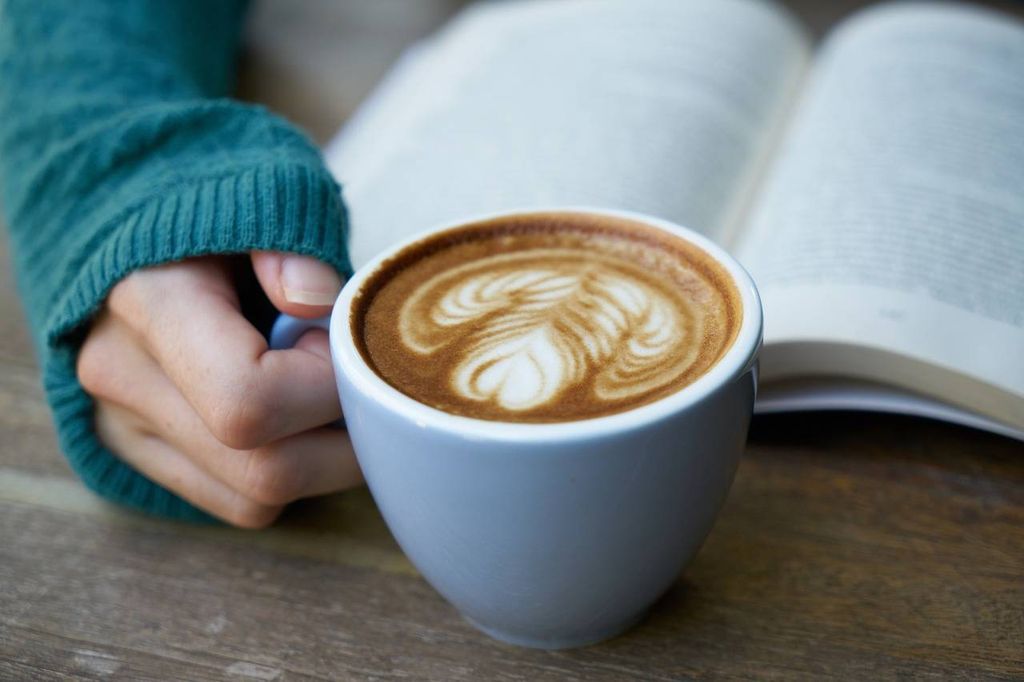 Lists
Beyond Hygge: Ikigai, Lagom, And Other Cozy Concepts
This content contains affiliate links. When you buy through these links, we may earn an affiliate commission.
Hygge is a Scandinavian term that means, basically, "a sublime state of cosiness you feel when you are with loved ones and nothing else matters." The concept hit English language countries last year, bringing with it a wave of beautiful, cozy books to explain the idea. The popularity of hygge has brought new attention to similar philosophies and ideas from other countries, such as Sweden's lagom and Japan's ikigai.
Once you've read all you can find about hygge (and we have a booklist to get you started!), expand your cultural self-care knowledge with books on these complementary topics.
Ikigai
Ikigai is the Japanese concept that means "a reason for being." Similar to the French concept of raison d'être, this refers not just to one's calling, but to appreciating the small and large things that bring us satisfaction.
This book introduces five pillars of ikigai to help you make the most of each day and become your most authentic self. Weaving together insights from Japanese history, philosophy, and modern culture, plus stories from renowned sushi chef Jiro Ono, anime filmmaker Hayao Miyazaki, and others, Mogi skillfully shows the way to awaken your ikigai.
How do you find your own ikigai? How does ikigai contribute to happiness? Neuroscientist and bestselling Japanese writer Ken Mogi provides an absorbing insight into this way of life, incorporating scientific research and first-hand experience, and providing a colourful narrative of Japanese culture and history along the way.
In researching this book, the authors interviewed the residents of the Japanese village with the highest percentage of 100-year-olds—one of the world's Blue Zones. Ikigai reveals the secrets to their longevity and happiness: how they eat, how they move, how they work, how they foster collaboration and community, and—their best-kept secret—how they find the ikigai that brings satisfaction to their lives. And it provides practical tools to help you discover your own ikigai. Because who doesn't want to find happiness in every day?
Lagom
Lagom is a Swedish word that means "enough, sufficient, adequate, just right." Unlike the English term minimalism, which can imply a certain degree of self-deprivation, lagom is all about being happy with what you have. The Swedish proverb "Lagom är bäst" can be translated to "The right amount is best."
An inviting exploration of the Swedish concept of lagom—finding balance in moderation—featuring inspiration and practical advice on how to find a happy medium in life, home, work, and health.
This book provides simple solutions to juggle everyday priorities, reduce stress, eat well, and save money, with lessons on the importance of downtime, being outdoors, and Sweden's coffee break culture. Tips on removing clutter and creating a capsule wardrobe help readers achieve Sweden's famously clean and functional design aesthetic, while advice on going green and growing food gets their hands dirty.
Åkerström, editor-in-chief of Slow Travel Stockholm, offers a unique vantage point when it comes to adopting elements of a lagom lifestyle. Full of insights and beautiful photographs taken by Lola herself, this authentic book will help you make small, simple changes to your every day life—whether that's your diet, lifestyle, money, work or your home—so you can have a more balanced way of living filled with contentment.
Fika
Fika is a Swedish word meaning to meet up for a cup of coffee or tea over something delicious. It is also the word for the delicious treats themselves. Swedes traditionally stop twice a day for fika: taking a much-needed break from the daily grind. People fika with family, colleagues, friends, children, and even go on fika dates.
An illustrated lifestyle cookbook including recipes for traditional baked goods, information and anecdotes about Swedish coffee culture, and the roots and modern incarnations of this cherished custom.
An essential part of the lagom lifestyle, fika is the simple art of taking a break—sometimes twice a day—to enjoy a warm beverage and sweet treat with friends. This delightful gift book offers an introduction to the tradition along with recipes to help you establish your own fika practice.
ScandiKitchen: Fika and Hygge: comforting cakes and bakes from Scandinavia with love by Brontë Aurell
This beautifully illustrated, authentic guide is a celebration of Scandinavian baking in all its glory. It is evocative of cosy days shared with friends, slowing down and taking the time to enjoy simple, homemade, wholesome pleasures―encouraging a lifestyle to aspire to. With features on special Scandi winter celebrations, their baking traditions and how to bring fika and hygge into your life.
Looking for even more hygge? Check out our post about how to hygge your reading life.