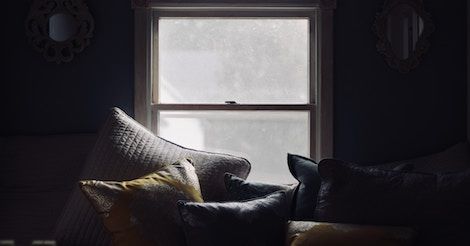 How To
Creating The Perfect Storytime Reading Nook With Items From IKEA
This content contains affiliate links. When you buy through these links, we may earn an affiliate commission.
We all know about BILLY, the iconic IKEA bookcase so ubiquitous that Bloomberg uses it to compare purchasing power with its Bloomberg Billy Bookcase Index and one set is sold every ten seconds. But did you know that there are other great bookish finds at IKEA, including actual books? I recently read Reading Magic by Mem Fox, a wonderful book about the importance of reading aloud, and I have been thinking about ways to create a perfect reading nook for storytime. After all, it's all well and good to know that you should read aloud to your babies and children, but how do you actually go about it? Where do you do it? What physical space requirements are there for making reading aloud a magical experience for everyone involved? On a recent trip to IKEA, I realised this furniture wonderland has all the components for creating an ideal reading space for little ones.
Seating
You need somewhere to sit, obviously. If this is a reading nook aimed at solitary reading, where your child can escape the world and have quiet alone time with their books, then something like this STRANDMON children's armchair would be perfect.
If you're thinking more about a seat that can accommodate multiple bodies, like a parent (or two) reading to a child (or two), then something like a HEMNES daybed would be perfect for reading aloud and snuggles.
Book Storage
Apart from BILLY, there are some great bookcases at IKEA including ones specifically designed for children's books. The STUVA storage system is children-sized and can be designed to include both bookshelves and storage. FLISAT is another product line that includes both a wall display and a free-standing display that would be perfect for holding picture books. (If, for some reason, the FLISAT wall display is too long for the space you want to use it in, the BEKVAM spice rack may work too.)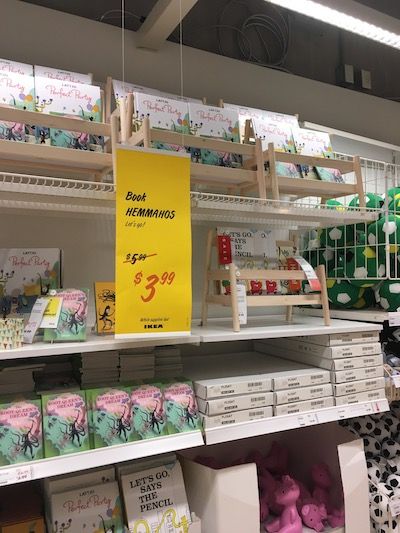 Books
This was the biggest surprise to me. I didn't realise that IKEA sold children's books! But they do, for a variety of ages, and the characters in the books are also often available as soft toys.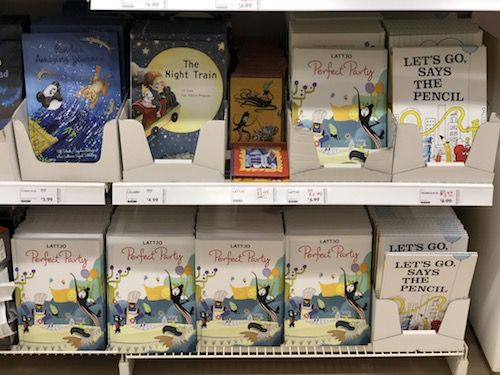 There is a soft book for babies, the LEKA soft book.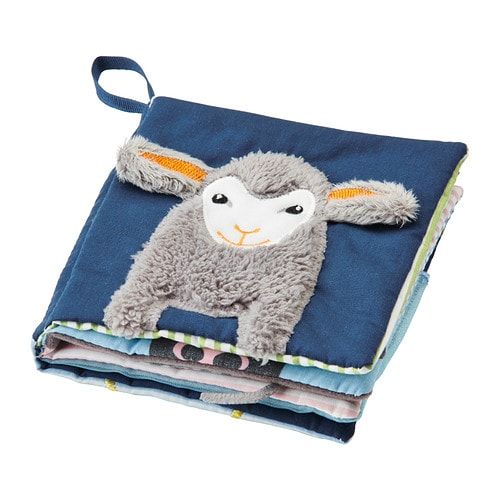 There's a peekaboo picture book for slightly older babies.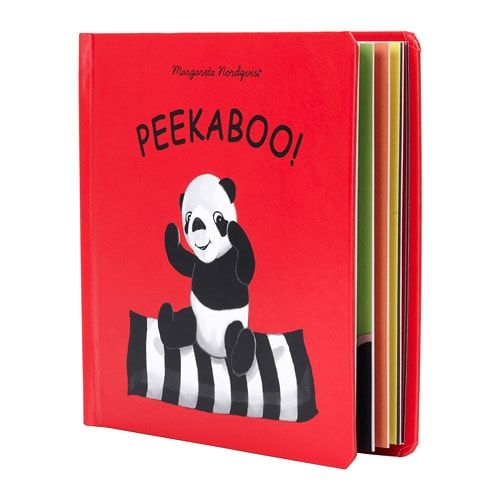 And there is a range of picture books for children, like this one titled Orangutan is Scared.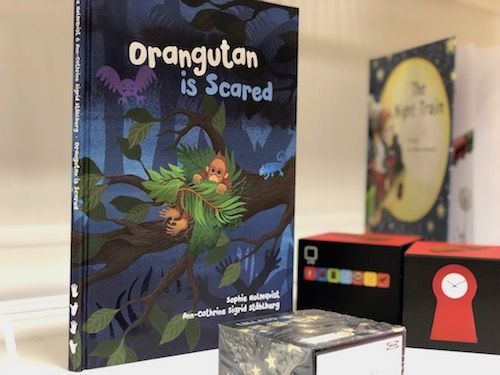 (I kind of like how, unlike a bookshop or publisher description, on IKEA's website the product description is 'book' and the name of the item is DJUNGELSKOG.)
Other Components of a Reading Nook
Another important part of a reading nook is good lighting. The lighting should be bright enough that you aren't straining your eyes to see the words or pictures, but should also be warm and inviting — a harsh fluorescent glare isn't exactly the kind of lighting that will lull you into a gentle sleep. IKEA has a range of lamps to suit various lighting needs, and I love the ones they have in their children's lighting section.
Finally, a reading nook would be made complete with some cushions and blankets for snuggling with. Like lighting, IKEA sells a range of cushions, pillows, throws, and blankets in their grown-up section, but they've also got some great things in their children's textiles department.