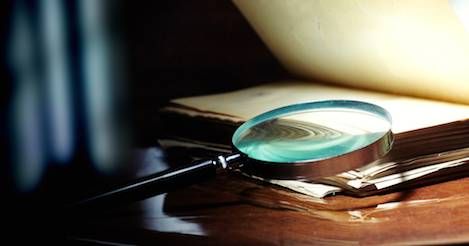 This content contains affiliate links. When you buy through these links, we may earn an affiliate commission.
As a mystery fan I am always looking for more mysteries to consume, whether a novel, comic, TV show, film, podcast…Give me all the mysteries, basically. Thankfully, the market is saturated in all things mystery, so there is a lot available. However, that does create its own problem in making it overwhelming sometimes in what to choose. Especially if you're looking to try a medium you may not usually venture to. With that in mind, I have some recommendations if you're looking for mystery comics based on TV shows you may already be a fan of. Also works in the reverse for comic fans who may not know what to binge next.
Veronica Mars meet Goldie Vance Vol 1 by Hope Larson, Brittney Williams, Sarah Stern:
If you're a fan of smart, awesome, teen sleuths who refuse to stop solving mysteries, Goldie Vance is your girl. While Veronica Mars assisted her father on cases and found her own mysteries to solve, Goldie works for her father at a hotel as a valet, but has her eye on the in-house detective job. Not that Goldie needs the title, because just like Mars, you can't keep her from solving a mystery—whether it's assisting the hotel's detective or going on her own. Now that I think about it, Goldie Vance and Veronica Mars teaming up would be amazing! Someone please make this a crossover somehow.
If you like innocent things from childhood darkened like Riverdale did to Archie, here's another darkening of an "innocent" childhood classic. How dark? Nancy Drew is trying to prove that Frank and Joe Hardy didn't murder their father when it looks like his suicide wasn't a suicide. Looking for the real murderer takes the trio into the dark, criminal underbelly of their hometown—sound familiar? It also appears Drew is keeping something about her current life to herself…
Orphan Black meet The Beauty Vol 1 by Jeremy Haun, Jason A. Hurley, John Rauch:
Okay, so there is nothing comparable to Tatiana Maslany and countless clones, but both have a good mix of Sci-Fi and mystery, with characters on a time clock to save their lives from "disease." In the case of The Beauty, the disease is an STD that makes people society's ideal of beautiful. This leads to a divide in those who see this as something to attain and those who are trying to fight it. Then people with the disease start blowing up, so that's a problem Detectives Foster and Vaughn are trying to get to the bottom of. Throw in corrupt politicians and big bad pharma and you've got an interesting case and more in common with Orphan Black—albeit different organizations.
Save
Save
Save
Save
Save
Save
Save
Save
Save