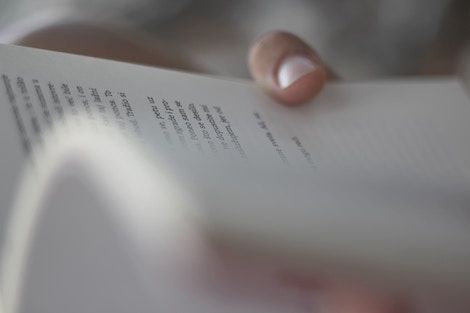 This content contains affiliate links. When you buy through these links, we may earn an affiliate commission.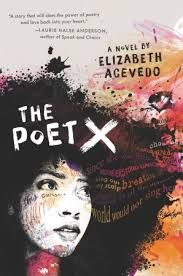 Last week, The Poet X by Elizabeth Acevedo took home the National Book Award in Young People's Literature, and I couldn't be more thrilled. It's easily one of my favorite books of 2018. I listened to the audiobook, which is narrated by Acevedo, and was absolutely blown away by the power of the language and emotions that Acevedo evokes. The Poet X tells the story of Xiomara, an Afro-Latina teen living in Harlem, caught between wanting to use her voice in slam poetry and obeying her traditional immigrant mother. The poetry that Xiomara writes, and the poetry that Acevedo uses to tell her story, are equally resonant. If you're looking for powerfully poetic books like The Poet X, look no further!
Pride by Ibi Zoboi
In this modern retelling of Pride & Prejudice, Zuri Benitiz and her sisters live in Bushwick, a neighborhood that's quickly morphing into a place hard to recognize due to gentrification. When Darius Darcy and his family move into a newly renovated house across the street, Zuri can't stand them on sight. But her sister Janae begins to fall for Darius's older brother and despite her best efforts, Zuri finds herself drawing closer to the Darcy family, and her perspectives expanding and shifting. Zuri is a poet, and the text is peppered with her striking and beautiful poems. Plus, if you listen to the audiobook, it's performed by none other than Elizabeth Acevedo!
Gabi records her final year of high school in her journal, describing in humorous, honest detail her best friend's pregnancy, her other best friend's coming out, her father's addiction, her mother's work ethic, the foods she craves, her relationship with her brother, the crushes she has, and even the boys she dates. Over the course of this one year, she also finds her voice as a poet, and dares to speak her words aloud. Gabi grapples courageously with the tension between her two worlds, and her journey is realistic and empowering.
Rani lives with her Gujarati immigrant parents on Moloka'i, where she feels like a perpetual outsider thanks to her culture and her love of hip-hop. When her cheating father is caught in the act, Rani shaves her head like a widow and attract the dangerous attention of a much-older guy named Mark, who listens to her rhymes and helps introduce her to an underground hip-hop scene where Rani can finally prove herself. But Rani is coming close to spinning out in a series of bad decisions, and must cling to the truth and bravery she finds in writing in order to find the strength she needs to pull through.
Want more "3 On A YA Theme" posts? Gotcha covered.