Opinion
If You Like Watching X, You Should Read Y
One of the best things about catching up with friends and family over the holidays is getting to dish over all the new books/music/movies/television we've been consuming recently.
In between obsessing over the first season of Downton Abbey and gushing about The Magician King over cranberry scones and a bottle of wine (different times of day, I promise), I got started thinking about how much some of my favorite television shows are very much like some of my favorite books.
If you like Revenge, you should read The Robber Bride by Margaret Atwood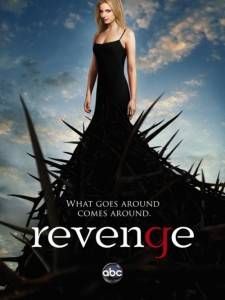 Revenge is my new secret (or now, not-at-all-secret) television addiction. Every week Emily Thorne, a mysterious and troubled young millionaire with a secret identity, wreaks havoc on the people she blames for her father's death. Every time an episode ends, I have to resist the urge to raise my fist into the air and shake it at the heavens, yelling "Reeeeveeenge!" It's awesome.
While Revenge is really just a soapy retelling of The Count of Monte Cristo set in the Hamptons, it also reminds me of the fabulous The Robber Bride by Margaret Atwood, the story of three best friends and their frenemy, Zenia, who has insinuated herself into each of their lives before destroying each one. It's a beautifully complicated look at female friendship and trust.
If you like Once Upon a Time, you should read Fables by Bill Willingham
I really didn't expect to enjoy Once Upon a Time, the story of fairy tale characters living in modern-day Maine thanks to a curse from an evil queen, as much as I'm loving it. None of the residents of Storybooke seem to know they've been cursed, but the arrival of a surly and prickly bail bondswoman (played by Jennifer Morrison) starts to unravel the tentacles of the queen's evil work.
The idea of story characters living in the real world isn't new, but my favorite iteration of this theme has to be Bill Willingham's Fables series of graphic novels. In these stories, characters from all sorts of myth traditions live in an enclave in New York, Fabletown, because they've been thrown out of their Homelands by "The Adversary." The series reinvents and re-imagines how our favorite characters might survive in the real world through story arcs that play with different genres and current political motifs.
If you like The Office, you should read Domestic Violets by Matthew Norman
I know that some people think The Office just isn't the same without Michael Scott, but eight seasons in and I'm still in love with this show. Set at a second-tier paper company in Scraton, Pennsylvania, The Office is all about the relationships you build with your coworkers and learning to survive the grind.
Like The Office, Matthew Norman's Domestic Violets manages to capture how office life can seem both incredibly important and incredibly inane in the same moment. The book is centered around everyman Tom Violet, a corporate drone by day and aspiring novelist by night who's pranks on his straight-laced coworker, Gregory, are nearly as awesome as watching Jim pick on Dwight. Domestic Violets is, without question, one of my favorite books of 2011 and I cannot help shoving it at every person I can. Even if you don't like The Office, you should read this book.
__________________________
Kim Ukura is a newspaper editor and blogs about literary fiction and non fiction at Sophisticated Dorkiness. Follow her on Twitter: @kimthedork