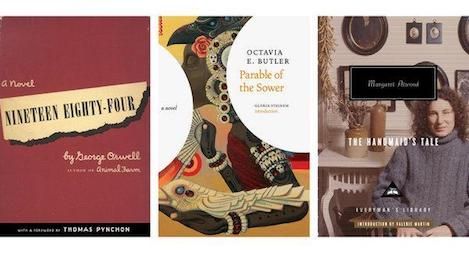 If You Could Add One Book to the High School Curriculum, What Would It Be?: Critical Linking, August 26, 2018
Sponsored by Nightblood by Elly Blake from Little, Brown Books for Young Readers.

---
Teachers often turn to the same tried and true books for high school reading assignments. So we asked a group of writers: What books would you add to the curriculum? Here are their answers.
Love this look at what should be added to curriculum (I'd only wish for a few YA titles to show up, too).
____________________
Everyone who's read Harry Potter will have fond memories of practicing their wand twirling action in front of the mirror, muttering "Expelliarmus" over and over again in the vague but undying hope that something will actually happen and that magic is indeed real.
Even though our Hogwarts letters may have never arrived, though, we'll always have the memories. And the spells.
Harry Potter readers recently voted on their favourite spells as part of a world-wide survey by Bloomsbury Children's Books — you can probably guess which Harry Potter spell got the top vote, but there are still a few surprises in here…
Established in 1800, the Library of Congress is an agency of the legislative branch of the U.S. government whose mission it is to "document the history and further the creativity of the American people and which record and contribute to the advancement of civilization and knowledge throughout the world, and to acquire, organize, provide access to, maintain, secure, and preserve these collections." It is the largest library in the world, with more than 167 million items on approximately 838 miles of bookshelves. The collections include more than 39 million books and other printed materials, 3.6 million recordings, 14.8 million photographs, 5.5 million maps, 8.1 million pieces of sheet music and 72 million manuscripts. A portion of those collections are available digitally and is one of the best places of the internet. Yesterday, the Library of Congress introduced a new identity designed by New York, NY-based Pentagram partner Paula Scher.
This'll be the nerdiest reading you do all weekend, related to the design choices for the new Library of Congress website. Library as a word makes no sense to me after reading this.