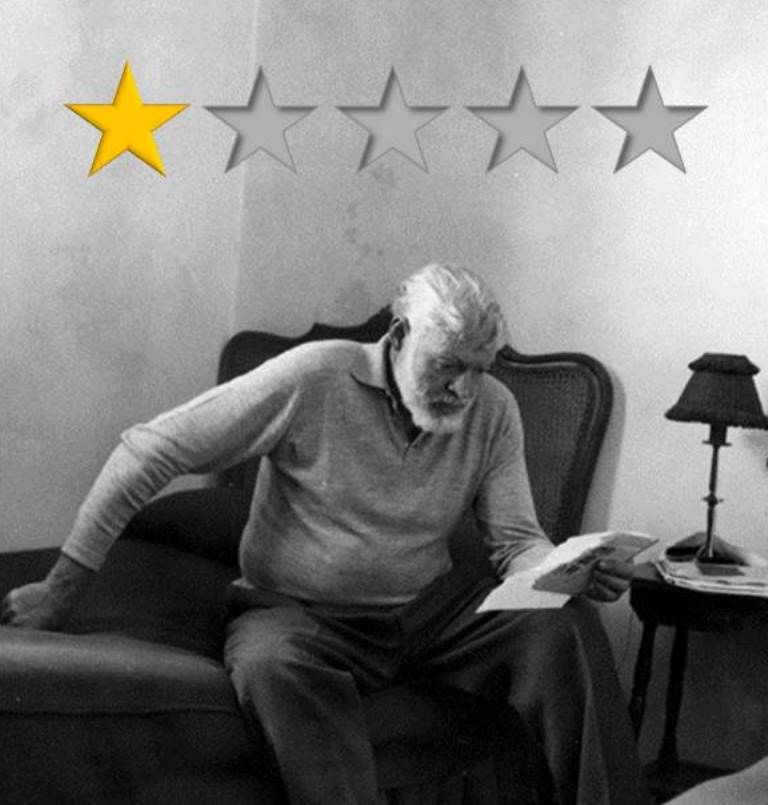 Classics
If Famous Authors Read One-Star Reviews of Their Books
It seems like every couple months I see a post go around about Amazon one-star reviews of classic books. Recently there was Buzzfeed's Depressing One Star Reviews of Classic Literature and earlier this year Book Riot's own Johann Thorsson compiled some doozies in his post on One-Star Reviews of Beloved Books.
Keep 'em coming, internet. They never disappoint.
Inspired by Jimmy Kimmel's always funny Celebrities Read Mean Tweets, I thought it'd be fun to imagine these authors reading their own one-star reviews. Sticks and stones may break your bones, but a bad review can really sting, man.
____________________
Expand your literary horizons with New Books!, a weekly newsletter spotlighting 3-5 exciting new releases, hand-picked by our very own Liberty Hardy. Sign up now!