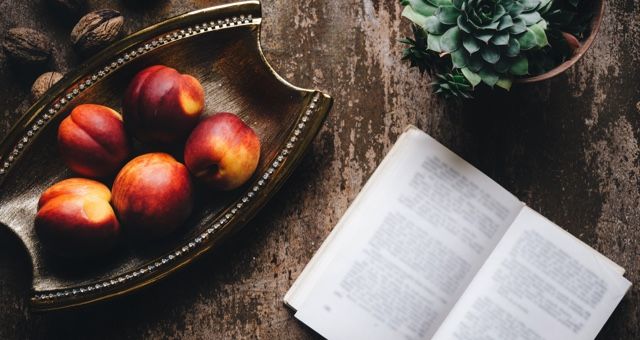 Lists
If Crime Novels Were Food
This content contains affiliate links. When you buy through these links, we may earn an affiliate commission.
I recently read a crime novel that had been out for a few years and received a lot of hype and attention. It was the kind of thriller that, based on the synopsis and blurbs, sounded like the kind of book that was right up my alley. After I read it, a friend asked me what I thought. I paused for a moment and said, 'If Tana French were the best steak you've ever eaten, then this book was like the mediocre burger from a crappy diner you eat at 10:00 pm on a road trip because nothing else is open. Perfectly acceptable for the circumstances but still sad and disappointing.'
This got me thinking. I love crime fiction, and within this umbrella there are many sub-genres, and many many wonderful authors and books. If I were to compare my favourite crime authors and novels to food, what would the menu look like? This is what I came up with.
Dublin Murder Squad series (first book: In the Woods) By Tana French
I just finished my fourth Tana French novel yesterday, Broken Harbour (I'm reading her books in publication order). She is my new favourite writer and her books are the kind of books that made me so glad to be a reader. It feels like a privilege to be able to read her writing. The universe she creates is full and deep, the characters are layered and complex, and the plots are superbly woven. And oh, the writing. The writing. It is simply beautiful. If I had to compare her novels to a meal, it would be the best steak you have ever eaten, tender and melting in your mouth. Accompanied by the best roast potatoes that are crisp on the outside and fluffy on the inside, with some spears of perfectly cooked asparagus.
The Dry By Jane Harper
All three of Harper's novels are splendid. Amazing. She brings to life the Australian landscape beautifully and they form a marvelous, integral backdrop to her stories. I can't wait to see what she does next. If her books were a meal, they would have to be something quintessentially Australian and hearty and delicious. So I'm thinking a good barbecue with meat from a butcher, bread from the local bakery, some excellent salads, and trimmings from a fancy deli.
An epic novel with a lot of history and geography. I loved the depth and complexity of this novel, and how everything all tied together. The only fitting meal for this would be a full, upscale Cantonese banquet with endless courses.
Noodle Shop mysteries (first book: Death by Dumpling) By VIVIEN CHIEN
My favourite cosy mystery series. Lana Lee works at her parents' Chinese restaurant and happens to wind up solving murders and dating a cop. I love the food descriptions in this, as well as the little universe that Chien has created. Without a doubt if this book were a meal it would be a delicious soup with egg noodles and wontons and bok choy. These books make me crave dumplings and good Chinese food.
Lady Sherlock series (first book: A Study in Scarlet Women) By Sherry Thomas
These books are so much fun. They are a wonderful take on Sherlock Holmes, starring Charlotte Holmes. The characters, plots, and prose are all delightful. I can't decide whether this series would be an afternoon tea with scones and finger sandwiches or a proper Sunday roast. I think I'm leaning towards the afternoon tea.
Stephanie Plum series (first book: One for the Money) By Janet Evanovich
I actually think all of Janet Evanovich's novels fall under this meal, but if I had to single out one of her series as a favourite, it would be the Stephanie Plum novels. I've been reading them for over a decade now, and these are pure comfort reading. I love the universe, I love the characters, and I fully accept that this is not high literature or beautiful writing. I love it all the same. If this were a meal, it would be Macca's (McDonald's, for the non-Australian readers) nuggets and fries, with apple pie for dessert. I recognise that this isn't a particularly fancy or 'good' meal, but I love it all the same.
Lincoln Rhyme series (first book: The Bone Collector) By Jeffery Deaver
Like Evanovich, Deaver has written many books and multiple series. My favourite of his is the Lincoln Rhyme series, though I will read pretty much anything he writes. Fabulous page-turners and lots of great twists. These are fast-paced mysteries and I love the cast of characters. If these books were a meal, they would be a gourmet burger with thick-cut fries and fancy tomato relish as the dipping sauce.
Coben has written many novels, including the series about Myron Bolitar – Deal Breaker is the first in the Myron Bolitar series. Some of his novels are set in the same universe but not technically as part of a series, so some familiar characters pop in and out. He's another author whose books I will always read. They are fast-paced thrillers with great plots and characters, and are generally quick and easy reads. Again, not high literature but thoroughly enjoyable. If these books were a meal, they would be excellent quality fast food, like burgers from In-N-Out.