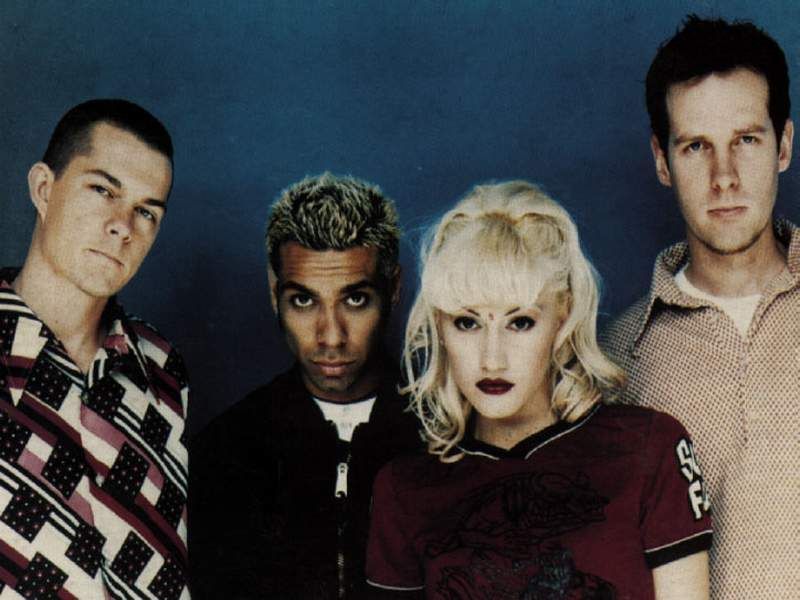 Fiction
If 90s Pop/Rock Lyrics Were Book Blurbs
The recent exercise in repurposing hip-hop lyrics into book blurbs was so much fun, I had to have more of the music-literature crossover shenanigans. So I hopped into the Wayback Machine, tapped into my deep stores of 90s nostalgia, thought wistful thoughts about my Lisa Frank Trapper Keeper, and came up with these. Feel free to add your own in the comments.
(songs are linked to Spotify for your listening pleasure)
The Catcher in the Rye
Do you have the time to listen to me whine about nothing and everything all at once? I am one of those melodramatic fools, neurotic to the bone, no doubt about it.
(Green Day, "Basket Case")
Trainspotting
So I wake in the morning and I step outside and I take a deep breath and I get real high, and I scream from the top of my lungs what's going on?
(4 Non Blondes, "What's Up?")
A Reliable Wife
She lies and says she's in love with him. Can't find a better man.
(Pearl Jam, "Better Man")
Sharp Objects
Scar tissue that I wish you saw. Sarcastic Mr. Know It All. Close your eyes, and I'll kiss you.
(Red Hot Chili Peppers, "Scar Tissue")
The Handmaid's Tale
I'm just a girl, living in captivity. Your rule of thumb makes me worry some. I'm just a girl, what's my destiny? What I've succumbed to is making me numb.
(No Doubt, "Just a Girl")
The Complete Memoirs of Casanova
A little bit of Monica in my life, a little bit of Erica by my side. A little bit of Rita is all I need, a little bit of Tina is what I see. A little bit of Sandra in the sun, a little bit of Mary all night long. A little bit of Jessica, here I am. A little bit of you makes me your man.
(Lou Bega, "Mambo No. 5")
Anna Karenina
The ties that bind are tearing me apart.
(Cowboy Mouth "Jenny Says")
Wonderful Tonight: George Harrison, Eric Clapton, and Me by Pattie Boyd
They all said she's just another groupie slut. I said I thought you were anything but (think again). Sometimes reputations outlive their applications…
(Coyote Shivers, "Sugarhigh")
Anything on the 'Books About Books' Shelf
And all I can do is read a book to stay awake, and it rips my life away, but it's a great escape.
(Blind Melon, "No Rain")
Oliver Twist
Don't try to feed me, 'cause I've been here before, and I deserve a little more.
(Counting Crows, "Rain King")
The Kama Sutra
From the back to the middle and around again, I'm gonna be there til the end.
(Crystal Waters, "100% Pure Love")
On Ignatius J. Reilly in A Confederacy of Dunces
A day late, a buck short. I'm writing the report on losing and failing, when I move, I'm flailing now.
(Blink 182, "Dammit")
The Darwin Awards
Everybody knows that the world is full of stupid people.
(The Refreshments, "Banditos")
Twilight
One, two princes kneel before you, that's what I said now. Princes, princes who adore you, just go ahead now. One has diamonds in his pockets, that's some bread now…
(Spin Doctors, "Two Princes")
Every Conversation Between Jacob and Bella in New Moon
Look around your world pretty baby, is it everything you hoped it would be? The wrong guy, the wrong situation. The right time to roll to me.
(Del Amitri, "Roll to Me")
Dracula
You live your life, you go in shadows. You'll come apart and you'll go black. Some kind of night into your darkness colors your eyes with what's not there.
(Mazzy Star, "Fade Into You")
Drive Like Hell by Dallas Hudgens
Tonight I feel ambitious, and so does my foot as it sinks on the pedal. I press it to the floor. I don't need a girl, don't need a friend, 'cause my friend lonesome's unconditional. We're flying forever bored.
(Eve 6, "Open Road Song")
Romeo + Juliet
And I thought I'd live forever, but now I'm not so sure. You try to tell me that I'm clever but that won't take me anyhow or anywhere with you.
(Lisa Loeb, "Stay")
Mockingjay
They think that your ending was all wrong.
(Filter, "Hey Man, Nice Shot")
Fifty Shades of Grey
You are my fire, the one desire. Believe when I say, I want it that way.
(Backstreet Boys, "I Want It That Way")