This content contains affiliate links. When you buy through these links, we may earn an affiliate commission.
After dreaming from my cubicle of a reading vacation, I finally did it. When my partner scheduled work travel to Utah in January, I researched flights. $190 round-trip seemed reasonable for a free-for-me hotel stay with a gym, light-cancelling curtains, and continental breakfast. As soon as my manager approved my time-off request, I booked it.
No stranger to completing residency applications, tightening writing samples, and paying fees, I pondered the difference between being awarded a fellowship and funding my own. Of course, I want the allure and CV bullet, but if I can save money and time by cutting out the submission process, why not? (I do note and am grateful for my blessings: health, a supportive and childless relationship, and finally—after almost five years of freelancing—paid vacation.)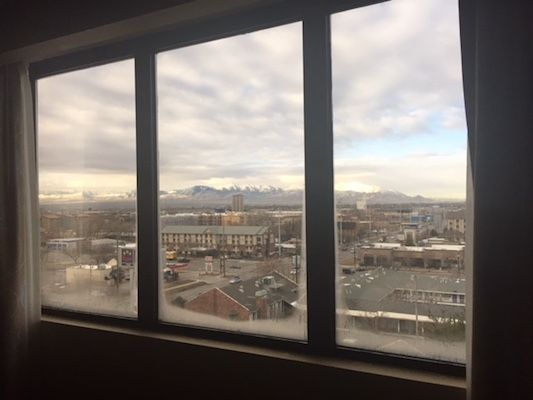 While my fiancé worked 7 a.m. to 5 p.m. Monday through Thursday, I woke with deep yoga stretches, pulled open the curtains, and either found scraps of mountains in the inversion or stared at their gigantic, majestic splendor on the horizon. After breakfast potatoes, bacon, and coffee, I consulted a stack of reads from home and Weller Book Works to jumpstart the magic. Without the office, chores, and Netflix, I flirted with wide-open days.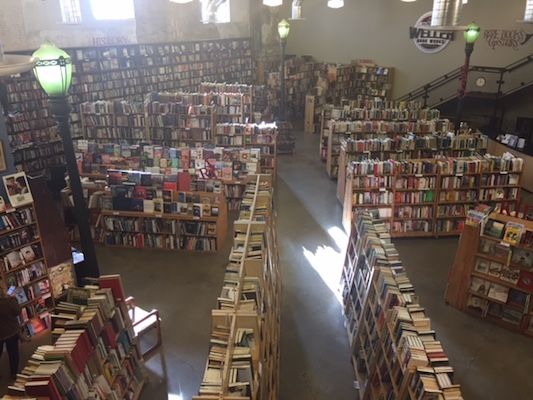 With snowy caps gazing over my shoulder, I ate to-go salads, instant soup, and drank cup after cup from the hissing coffee maker. I thought of Maya Angelou and her elbow "absolutely encrusted…with callouses" from propping herself up on hotel beds surrounded by walls with nothing on them. In The Paris Review's "The Art of Fiction No. 119" conducted by George Plimpton, Angelou explains she kept rooms for months near every home. Of the luxury, she said:
I go into the room and I feel as if all my beliefs are suspended. Nothing holds me to anything. No milkmaids, no flowers, nothing. I just want to feel and then when I start to work I'll remember.
Now, I understand.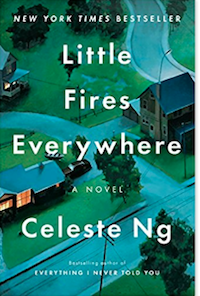 When I couldn't edit or write, I alternated books. I had been impatiently waiting for Little Fires Everywhere, which I began at Gate 28, since Everything I Never Told You. After discovering Louise Erdrich published poetry, I wanted to read Jacklight, Baptism of Desire, and Original Fire: Selected and New Poems, but the wish had slipped from my memory until I touched the spine of her second collection.
Vacillating between Erdrich's and Celeste Ng's wisdom, I felt lifted up by their writing. Ng's words rung like a refrain: "Everything, she had come to understand, was something like infinity." I read Erdrich's one-sentence poem, "Birth," an obsessive amount of times: "When they were wild / When they were not yet human / When they could have been anything, / I was on the other side ready with milk to lure them, / And their father, too, each name a net in his hands."
A nine-to-fiver, I'm used to chipping away at the manuscript, a few pages before and after work, and reading a chapter or essay or crown of sonnets before bed. Before sacrificing my creative time, I forgo other things: cleaning, cooking, running, washing my hair. On my reading vacation, I read 255 pages, edited 256 manuscript pages, wrote nine pages longhand, submitted to six lit mags, and ran 12.35 miles. At night, I dined with my love then spent the hour or two before turning off the lamp reflecting and browsing a few of the articles I had hearted earlier.
The sustained progress was refreshing, a radical—for me—act of self-care after clocking five days of overtime in December. About money, Dorothy Parker stated, "I don't know much about being a millionaire, but I'll bet I'd be darling at it." Well, I'd be darling at being a full-time writer. I welcome, welcome, welcome the rarity.