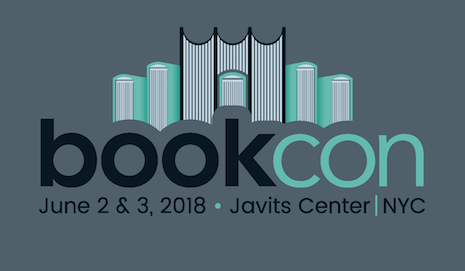 Started in 2013, BookCon is the sister event to BookExpo, a massive publishing industry trade show for bookstores, publishers, agents, librarians, and other publishing professionals. BookCon is focused on readers and fans—in short, it's a massive comic con, but everything revolves around books. It's even run by the same company who throws New York Comic Con.
This year's event ran June 2–3, last Saturday and Sunday. I was not there.
So this was me all weekend: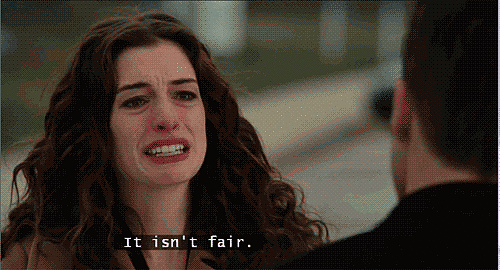 Here's what we all missed:
Celebrity Sightings
BookCon isn't just for readers and authors, it's for celebrities who are breaking into books, too. And this can lead to some headliners as big as any other con. This year's event featured Taye Diggs, Chris Colfer, Diane Guerrero, and more.
Even cooler than that, BookCon is a place where your author idol might be caught just wandering the floors. It offers nonstop events featuring top authors all day long, and hey, authors are readers too, so they might also be seen browsing:
#bookcon2018 was awesome! Big thank you to @clairelegrand who mistakenly made eye contact with me, triggering me to yell across a booth, then awkwardly scramble over to her and gush to her about how wonderful her book is!!! 😐😐

— Mike back to work (@theLasagna) June 2, 2018
So this is @veschwab; looking SO DELIGHTED at making a new friend pic.twitter.com/kQX3UnmhGA

— Soulful Golem (@MiriamAnneW) June 2, 2018
Omg Angie Thomas!! #BookCon2018 pic.twitter.com/uO8v7XPQvM

— Dianna Peller (@MrsPellerIHHS) June 3, 2018
Free Books
There will be more books than you can fit in your suitcase, even after you decide to go ahead and sacrifice everything you brought with you.
How? Publishers use this event to build buzz for the hottest books they are releasing over the year. They want to get these books into the hands of the greatest enthusiasts (galleys) to get that started. Word of mouth is everything.
So get ready, because the swag is amazing, and you may have to fight for it.
#BookExpo18 Day 2 #haul pic.twitter.com/2kSxSkBuot

— Laurie Woldman (@lwoldman) June 3, 2018
Getting all the books today at #BookCon2018. @CortneyRadocaj had to reel me in!!! pic.twitter.com/WygoruyMKq

— Tiffany Lea Elmer (@TiffanyLeaElmer) June 3, 2018
Support #diverse authors … @KosokoJackson's A PLACE FOR WOLVES is coming April 2019! Check it out! https://t.co/bOyLDj8tgZ pic.twitter.com/qTSX1RHzDl

— Julian Winters @ #TheBookCon 🦁🏳️‍🌈⚽️ (@julianw_writes) June 3, 2018
Cosplay
BookCon is a con in every way, and that means fans come ready with their cosplay to celebrate their favorite stories and characters. There's reportedly not as much cosplay as a true ComicCon, but there's enough for it to be a thing.
Best cosplay today #BookCon pic.twitter.com/CROy1wm7sO

— mvrsh (@MarshSound) September 2, 2017
Pretty much all set up for a Casual comfy Wylan for #BookCon2018 mom has my bowtie and my socks are mismatched. What else is new. #sixofcrows pic.twitter.com/3IEzs511dI

— Kai the Elf Prince @Book Expo (@MonochromeWords) June 3, 2018
I decided to debut Handmaid at @thebookcon this year. Even though cosplay can be used as a form of artistic expression; I also believe it can be used to start a conversation about changing the narrative. #HandmaidsTale #HandmaidsTaleSeason2 #bookcon #cosplay #cosplaygirl pic.twitter.com/x78Zi2x5NQ

— ✨Gabi is TIRED ✨ (@UntitledGabi) June 3, 2018
So why wasn't I at BookCon? Why???
In conclusion, I leave you with this:
Accidentally referred to #BookCon2018 as a "holiday weekend"

… But am I wrong?

— Paige Jesionow⛷ (@modpoge) June 2, 2018