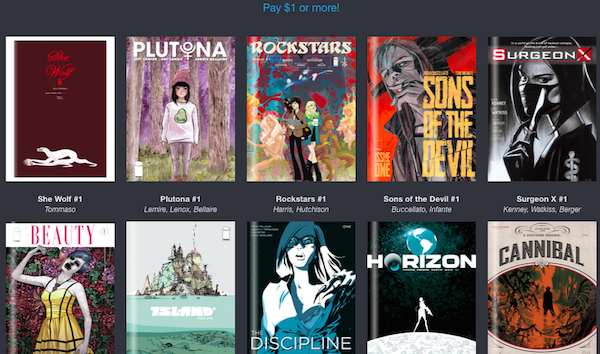 If you woke up today wishing for a ton of comics for a ridiculous price it seems Humble Bundle heard you and granted your wish. What do I mean by a ridiculous price? Well starting at base price points (that are absurdly low for what you're getting) you can decide how much to pay for these digital comics. And as if that wasn't amazing enough you can also "choose exactly how your purchase is divided between the publisher, charity, or even the Humble tip jar." Now you may be thinking "Oh, they rounded up comics I've never heard of that no one reads and that's why it's a ridiculous deal." Well, Bitch Planet and Saga are on the list so you're gonna want to click this link and checkout all the amazing Image comics on sale.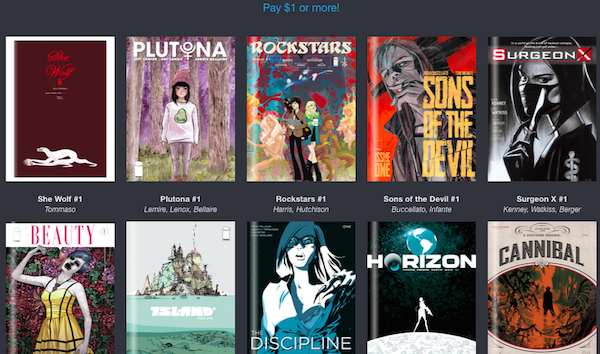 Starting at the $1 or more price point you get TEN #1 issues including The Beauty which is a great read if you're a fan of procedurals.
At $10 you get THIRTY-FOUR comics including Nailbiter Vol 1 (perfect for serial killer fans); Bitch Planet Vol 1 (forever non-compliant!); Rat Queens Vol 1 (awesome content! creator problems); Lazarus Vol 1 (dystopian world ruled by rich families–starting to sound too close to home).
Have $15 to spare and you can now add THIRTEEN MORE comics to your already HUGE HAUL including Sex Criminals Vol 1 (people can stop time while having sex!); East of West Vol 1 (Four Horseman of the Apocalypse!); Pretty Deadly Vol 1 (Death's daughter!); Descender Vol 1 (What is a robot to do in a universe where androids have been outlawed?).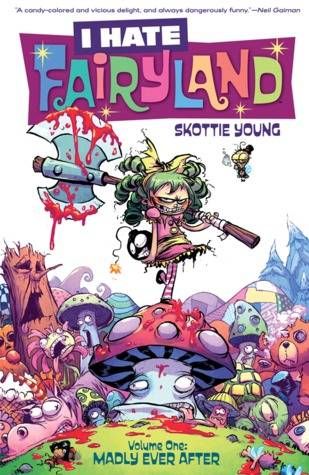 $20 burning a hole in your pocket? You can get FIFTY-SIX comics including all previous AND Saga Book One (an all time favorite comic of mine) and I Hate Fairyland Vol 1 (ridiculously violently fun).
This is one of those sales that are perfect for stocking up on reading or finally getting into comics. With this many amazing comics you're bound to find something great to read.
Save
Save
Save
Save
Save
Save
Save