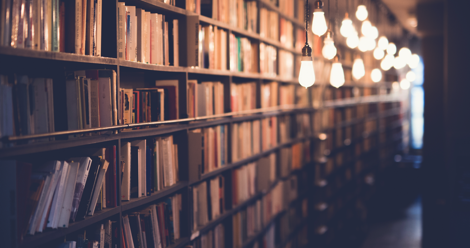 How To
The Best Ways to Support Independent Publishers
Sometimes as readers, we don't pay attention to who publishes our favorite books. We take note of the author, the genre, or maybe the idea of a story, leaving behind the group of people who brought the book to life. This doesn't make as much of a difference for larger publishing houses since they control the majority of the market; but for small, independent presses, it could be the difference between whether or not they succeed. It's a common misconception that publishers have an unlimited amount of resources – something that is not often true for independent publishers.
Indie publishers frequently put out work that the bigger publishing houses don't want to take risks on. While there is an unfortunate lack of diversity amongst the major publishing houses, many small presses make an effort to support and advocate for marginalized groups. In order to provide a platform for these voices, they sometimes need help from their readers. Who better to provide advice on how to help than the publishers themselves? I asked several indie publishers the best way to support them in a meaningful way and this is what they said:
Buy directly from their website.
Next time you are thinking of purchasing an indie book from Amazon or Barnes & Noble, take the time to check out the publisher's website. While you may not get the instant gratification, you will be making a direct impact in a significant way.
"One of the best things you can do to support independent publishers is to purchase their books directly through their website. Think of indie presses as small businesses. Small businesses thrive when people buy directly from them." – Joanna Demkiewicz, Milkweed Editions
Check out the backlist.
Unlike the bigger publishing houses who put out a larger number of books a year, small presses often publish a small and select few. If you read a book by an indie publisher that you like, chances are you'll like their backlist.
"…one thing I think about is that people outside the industry don't necessarily pay attention to who publishes what. You read a review or take up a friend on a recommendation, but you don't necessarily pay attention to the little logo on the spine. But Indie presses are small operations; if you like one book that Two Dollar Radio, or Birds, LLC, or Dorothy puts out, there's a good chance you'll like others. These are places that are largely built around individuals' tastes; so when you fall in love with a novel from an indie press, make the effort to check out other books they've published." – Tony Perez, Tin House
Get involved.
Many independent publishers stand for something. Learn what drives their passion for publishing books and giving authors a platform. A small publisher can function like a small business, depending on positive customer interactions and repeat business. Find a publisher you identify with and connect with them.
"When you're reading a book, check out the press's logo, and then check them out online. What is their mission? What other books have they published that might be of interest? Where are they located? (Two Dollar Radio is based in Ohio; Curbside Splendor is based in Chicago; A Strange Object is based in Texas; and Graywolf, Coffee House, and Milkweed are based in Minneapolis, to call out a few.) If you live nearby, check out the press's events page; it's likely they're organizing some great readings, and it's more than likely they'd love to meet you.
Another great way to support indie presses is to simply follow them on social media. Engage with them by liking or commenting on posts—trust me, we pay attention!" – Joanna Demkiewicz, Milkweed Editions
Read and take risks.
One of the easiest ways to support indie publishers is also the most obvious: read their books. Whether it's from the library or your local bookstore, making a conscious effort to pick up independent books makes a difference both to the publisher and the author. Take the time to do research and ask around – see which publishers are in your area, what your local booksellers recommend, maybe your friends or family have some favorite indie publishers.
"Aside from buying our books at your local bookstore or checking out the latest deals on our site, the best way to support an independent press is to read. Whether it's once a month or once a week, make the conscious decision to choose reading over watching. We also love it when readers take risks. Discover an author you've never heard of, or try a book from a different genre– life's too short!" – Olivia Smith, Unnamed Press
Add indie titles to your book club.
Share your favorite independent publisher with your friends and family by choosing one of their books for your next book club pick. Oftentimes, people outside of the literary world give little thought to who publishes the books they read. By suggesting and reading indie books at your book club, you open them up to a world they might not be familiar with.
"If you're in a book club, pick independently published books when you get the chance, and introduce them with a few words about why you like a particular publisher. It's a great way to introduce people to work they might not have heard of, and it creates new audiences for the writer and publisher and opens a door to a new literary world for the reader." – Caroline Casey, Coffee House Press
Donate.
As not-for-profit publishers, many indie presses rely on sponsors, donations, and community support. If a certain publisher has contributed something special to your reading life and you have extra money to spare – donate! It's a way to directly support the work small publishers do.
"Donate! most independent publishers are nonprofits. A big part of why we're able to take chances that trade houses won't is because we have a community of supporters who underwrite those investments. Even a small gift (preferably recurring!), means both an endorsement of the work we're doing and a steady income stream that lets us make the kind of exciting editorial decisions that bring you to us in the first place." – Caroline Casey, Coffee House Press
Need somewhere to start? Try checking out our Great Big Guide to Wonderful Books of 2016 from 100+ Indie Presses or, for some 2017 reads, 12 Excellent Small Press Books to Check Out in May.
Who are some of your favorite independent publishers? How do you show support for them?