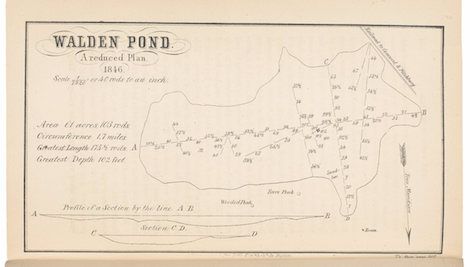 How Writers Map Their Imaginary Worlds: Critical Linking, October 26, 2018
Sponsored by Mariner Books.

---
One of life's great treats, for a lover of books (especially fantasy books), is to open a cover to find a map secreted inside and filled with the details of a land about to be discovered. A writer's map hints at a fully imagined world, and at the beginning of a book, it's a promise. In the middle of a book, it's a touchstone and a guide. And at the end, it's a reminder of all the places the story has taken you.
A cool look at maps in books (and yet another book for ye old TBR).
____________________
I read white authors again—I believe I broke the year-long fast with Denis Johnson. But I'm much more intentional now about the books I add to my reading list. I make it a point to read internationally, in particular. I look for stories that take me places I've never read before, stories that take me places I have, and stories that anchor me to home. I know now that my writing, and some deep and true part of who I am, depends on it.
Another reminder of why reading widely and beyond the white male Western canon matters.
____________________
"So m'am let me get this straight. You've decided to call the police because I'm asking you questions about the law library," he said. "They were simple questions and we're living in a time when calling the police on someone of color could actually put their lives in danger."
Seven police officers showed up to the library. McNurlin explained that she had called them because Gonźalez was being "argumentative" and she "did not appreciate it."
Too many (white) librarians who wonder why reading inclusive books is important also seem shocked this kind of thing happens.