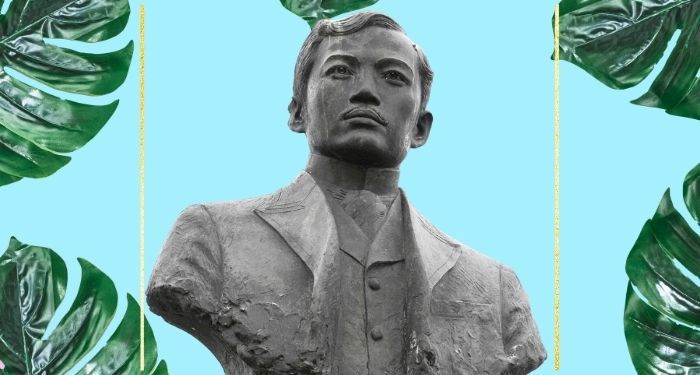 Essays
How Writers Have Been Honored All Over the World
This content contains affiliate links. When you buy through these links, we may earn an affiliate commission.
Writers past and present helped shaped the world's cultural landscape. Through their written words, they also shape how we think. They inform us, they entertain us, they take us to different worlds. Some writers, however, go above and beyond to write socio-political works, which inadvertently bring some changes in some pockets of society. This is especially true in Suzanne Collin's young adult series The Hunger Games, in which several Asian countries adapted the famed three-finger salute from the books in 2019 as a sign of protest against their repressive and dictatorial governments.
Some writers, however, didn't have to make political or social commentary. Their talent in churning out words is enough for them to be awarded or honored by the governments in their home countries. One of them is the Japanese novelist Soseki Natsume. In 1993, the Bank of Japan released Japanese Yen banknotes in 11 various denominations, one of which featured Natsume on the 1,000 Japanese Yen note. In that year, the Bank of Japan had first began printing the said 1,000 Japanese Yen notes, but they were taken off the market in 2007.
Aside from Natsume, below are other writers honored in different parts of the world, from Asia, Africa, Latin America, and elsewhere. These writers are activists, national heroes, and feminists who once dreamed of a better world. But since I wanted to focus on writers from outside of North America, I wasn't able to find enough female writers or writers of color who have been honored with great fanfare, other than being featured in bank notes, like many white, male writers have. Perhaps it's time for writers from marginalized backgrounds to be in the spotlight.
Gabriel García Márquez
In 2017, García Márquez, the Nobel Prize-winning Colombian author, was immortalized in a life-size bronze in Cuba as a tribute to both him and the Caribbean country for backing the peace deal with the FARC guerrillas. The said sculpture depicts García Márquez descending a staircase and is 1.80 meters tall.
The sculpture also commemorated the 50th anniversary of the publication of his literary masterpiece, 100 Years of Solitude, and was created by Cuban artist José Villa Soberón.
José Rizal
Rizal is one of the national heroes of the Philippines. Under Spanish rule, he was executed for inciting a rebellion through the publication of his political novels Noli Me Tangere and El Filibusterismo, which became canons in Philippine literature. The novels depicted the cruelty of the Spanish colonizers at the time. Rizal was put to death through a firing squad, triggering a revolt against the Spanish government, which colonized the Asian country from 1565 to 1898.
Rizal was honored by the Philippine government with a park and a statue in Manila. He also has a similar monument in Madrid. Rizal's novels were also used as a backdrop for the portal fantasy TV series Maria Clara at Ibarra, which was a huge hit in the country.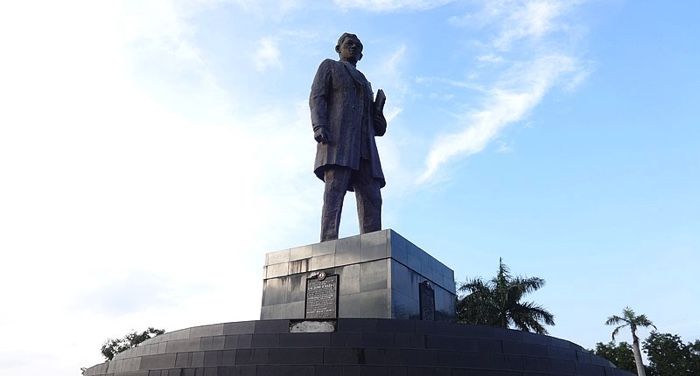 María Lejárraga
Lejárraga was an unknown but pivotal figure in Spanish feminism. She is known for her writings using her husband's name and her political involvement in the 1920s and 1930s.
In 19th century Spain, not all women had the opportunity to write, even if it was under a male pseudonym. But Lejárraga was different, as she ghostwrote some of the works of her husband, the Spanish writer Gregorio Martínez Sierra. For a very long time, this arrangement was successful, but then their marriage and other issues put a stop to it. It was only in the '90s when they discovered that she indeed had written some of Sierra's works.
In Spain, a poetry prize and a street in Madrid was named after Lejárraga.
Fatma Aliye Topuz
Born in 1862, Aliye Topuz is believed to be the "first Muslim professional novelist of the Ottoman Empire" because of her novel Muhazarat or Useful Information, which was published in 1892. Notwithstanding the traditional values of the time, she advocated for women's education and emphasized how mothers and other traditional family members contribute to civilization.
In Türkiye, her home country, she was featured in a 50-lira note in 2008.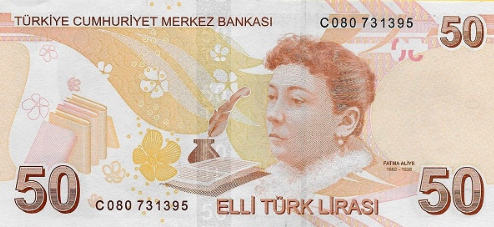 Rabindranath Tagore
In Tel Aviv, Israel, a street was named after Rabindranath Tagore in 2020, which coincided with his 159th birthday. Tagore had an impact not just on India and surrounding countries, but also on the whole world. Because of his great influence, Israel decided to honor him by renaming a street with his name.
Tagore was the first Indian to win the Nobel Prize in literature in 1913. His most prominent work is Gitanjali, a poetry collection for which he won the Nobel Prize.
---
Those are just some of the ways writers who were influential in their home countries have been celebrated around the world. Speaking of contributions, here are other authors that made their countries proud. Their books are popular in their countries, but are virtually unheard of in the United States!