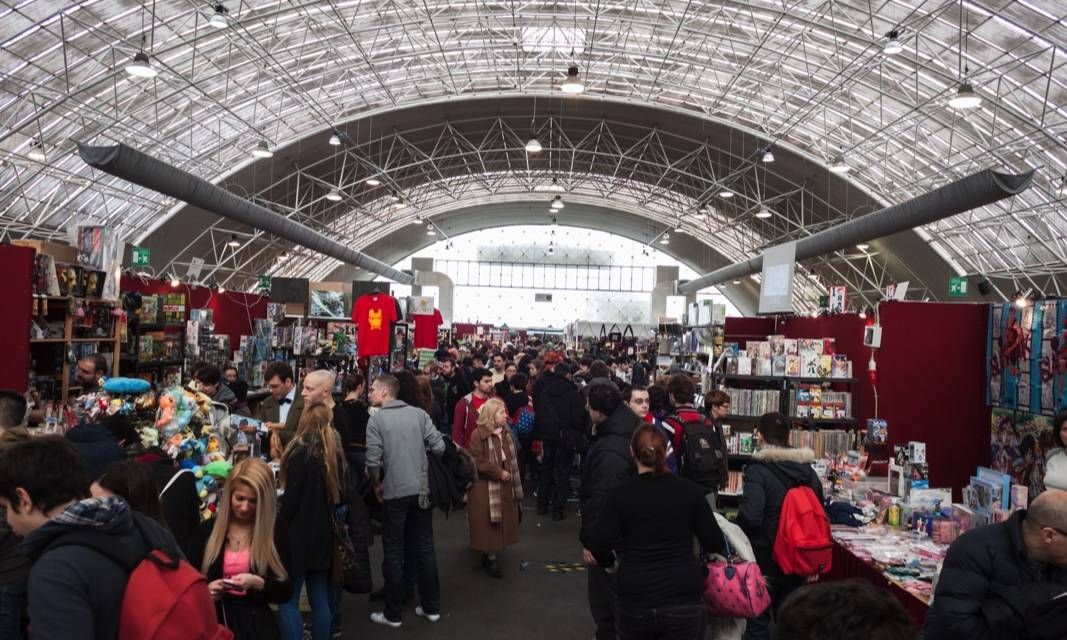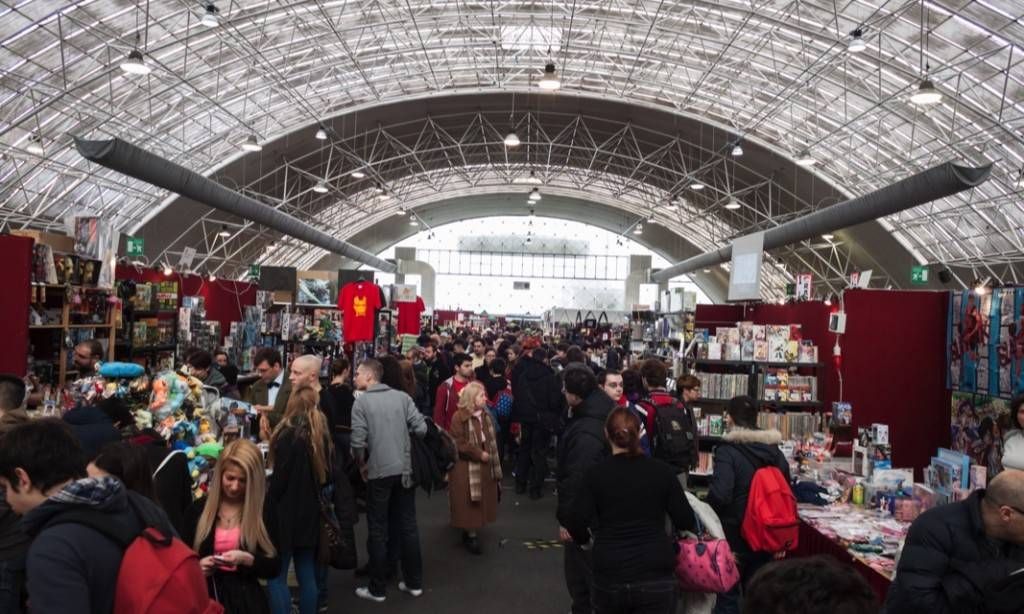 So you've decided you want to attend your first comics convention. Great! You're going to have a blast. Conventions are a great way to meet other folks who are into the same things you are, see some awesome costumes (or show off your own), meet creators and actors you love, and buy some cool merch. Here are some tips to help you with your big day.
Deciding on a con
If you tend to get overwhelmed by crowds or have social anxiety, consider looking for a smaller, local con to get you started. One with fewer attendees and guests will be easier to navigate and you'll have more escape routes when you need a break. But hey, if crowds don't bother you, by all means go for a big one first! Do some research and make sure the con you're going to is going to be relevant to your interests in terms of guests, panels, and events. There's a lot to love about a small con too though, so don't snub one in favor of going big.
Planning your schedule
When you're working on your schedule, take into account you've got to walk in between panels and signing areas, and in many cases wait in line. Especially with more popular cons, you might be in line for quite a while. Don't over-stuff your schedule – pick a couple of panels or events you want to attend in the day, and maybe just highlight a few things in between just in case you've got the time. Chances are you won't, so make sure you've identified your top priority stuff. If you're going to attend in cosplay, another thing you should take into account is people stopping you to take photographs. And if you want to participate a cosplay contest, it might be a multi-day commitment.
Take care of your body
Going to cons can get super busy, and at the very least it can be super exciting. It happens to the best of us – we forget to nourish our bodies. Make sure you're drinking plenty of water and eating regularly. Also, make sure you're keeping your hands clean and avoid touching your face and all of that – the "con sickness" is real. Don't fall victim to it! Take care of yourself! Write reminders to eat into your schedule! And if you need a little down time to rest up, make sure you take it. It gets exhausting being around crowds all day, and depending on the size of the con you may be doing a lot more walking than you're used to. Check in with your body now and again and rest up when ya need it. Your body comes first: the con can wait.
What to pack
Alright, so here's where things get slightly tricky. In general, you'll probably spend the day at this event, which means you should pack super light. Take only the essentials with you, like your phone and wallet, a camera, perhaps a backup battery or charging cable for your phone, a book or 3DS or something for down time, a water bottle, and things you'd like to get signed. It might not seem like a terribly heavy bag when you first sling it on your shoulder in the morning, but after several hours of lugging it around, you'll notice it. Keep it as light and comfortable as possible.
What to take to signings
If you're planning on attending a couple of signings and bringing things from home, check and see if the event has any rules about how many items you can bring. A good rule of thumb is to not exceed ~three things, but some creators and actors will patiently sign over 10. Some will only sign one thing. Check the website, and plan accordingly. Also, be courteous to other guests: remember, there'll probably be people waiting behind you, and the signing slot for that person is likely to be limited. Try not to hog up their time too much so everyone can participate in the fun.
Attending panels
When you've got a panel coming up, head to the salon early so you can get in line and ensure you'll get a seat. At smaller cons, getting inside might not be a problem at all, but at bigger cons, many of these events run out of space quickly. Check out reviews and blog posts from previous attendees to get an idea of how long you'd have to wait in order to be guaranteed a seat. In some cases, particularly at smaller events, you can even just sit in a panel going on just before the one you actually want to attend, and stay inside the room for the big one. Don't count on it, though – many events now require the room empty out completely so folks who are waiting in line can get first dibs on seats. Again, check the con's website or ask a volunteer when you arrive.
Interacting with other guests
The con you're attending will probably have some rules of conduct on display somewhere. Follow their rules! All the best cons have rules like this: don't harass other folks, don't touch people inappropriately, if you see someone else being abusive, physically or verbally, alert con staff immediately. Be an active player in keeping the con experience safe for everyone!
Other stuff to remember: folks who go in cosplay are usually alright with being stopped for photos, but don't be too demanding of their time. If you love their costume, stop them politely, ask for a pose, maybe shoot a compliment their way, and move on. If it's a small child, ask the parent for permission and state whether you plan on displaying the photo online. Be respectful of others and you're going to keep having a great time. Remember that this is (probably) not a public event, though anyone can technically attend – it's a private, ticketed event, and there's a moderate expectation of safety and privacy since there aren't any muggles walking through – just people who paid money to be there and want to be part of the fun. You're surrounded by beautiful nerds – let's make it a good environment for everyone.
Just have fun
No matter what, the goal is to have fun. Get excited! See the guests you want to see! Make new friends! If you need some alone time to recharge, leave the con and sit at a coffee shop nearby or go back to your room for a nap. Don't let any amount of FOMO keep you from taking care of #1 (you). Remember to eat. And most of all: be yourself.