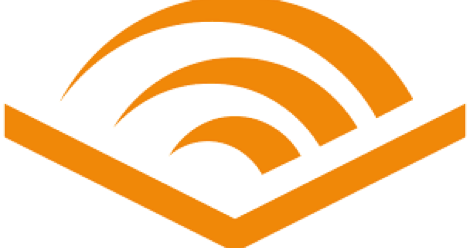 Audiobooks
A Step-by-Step Guide for How to Return a Book on Audible
Have you ever wondered how to return a book on Audible? Or if it's even possible? If you answered yes, you're not alone. Some audiobooks just aren't going to jive with certain people. Be it the narrator's voice, the pacing, or the fact that the content isn't what you expected, many audiobook listeners at some point experience buyer's remorse.
Luckily, if you do most of your audiobook buying on Audible, there's an easy solution to this problem. They've got a fairly straightforward return process so you don't have to waste credits on books you're never going to finish listening to.
Allow me, a quasi-expert who has done this once or twice, to walk you through the process of how to return an audiobook on Audible.
Before we get into the nitty-gritty, a few notes: Audible customers can return only a set number of books, so make sure you use this process sparingly. You can also only return books within 12 months of purchase.
How to return a book on Audible
Okay, here's how to get your money and/or credits back if you're really wishing you'd picked a different audiobook:
First, you need to use the desktop Audible.com site, since you can't make returns on the mobile site or in the app.
Make sure you're logged into your Audible account, then navigate to your Account Details page. You can do this by hovering over where it says "Hi, [your name]!" at the top of the screen, which should reveal a dropdown list of options.
Depending on how recently you've logged into your Amazon account, you may be prompted to enter your Amazon/Audible password. If so, enter your password at this point.
On the lefthand side of the page, under "Your Account," there will be a "Purchase History" option. Click on that.
From here, you'll be able to view your orders. Find the one that includes the book you want to return. There should be a nice little button that says "return" right over the photo of the audiobook, which you'll want to click on.
You will then be prompted to select your reason for wanting to return the book from a drop down list. Once you've picked your reason, click "Return this title."
This should bring you to a confirmation page with details about your return. I'm not going to show you a screengrab for that because I actually don't want to return this book, since I haven't started listening to it yet and it looks awesome.
So there you go! That's how to return a book on Audible. Pretty simple, right? For more details and fine print about their Great Listen Guarantee, see Audible's return policy.
Happy audiobook listening, and here's hoping you find something great that you don't need to return.
If you want to learn more about Audible, check out Sarah Ullery's "Your Top Audible FAQs, Answered." Find a list of what we think are the best audiobooks here.