How To
How to Read Several Books at Once
This content contains affiliate links. When you buy through these links, we may earn an affiliate commission.
Okay, if you clicked on this piece to learn how to read multiple books at exactly the same time, I'm sorry. I have not yet mastered simultaneous book-devouring, try as I might. I still only have two hands, and cannot yet turn pages with merely a glance!
But I have gathered a few tips on how to enjoy several books during the same time period.
I love having multiple books in progress at any given time. When my mood changes, if I'm more tired or more energetic, if I'm just not feeling a theme or a style, I just switch it up.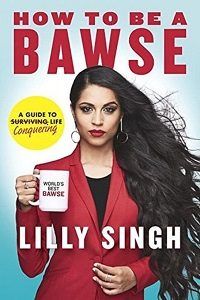 And the books can complement each other, drawing out different aspects—the advice in How to Be a Bawse reminds me of the career-minded main character in The Kiss Quotient, who made me think of my favorite storyline in The Illumination. The connections between each book weave a larger narrative beyond just one story.
But it can be tough, sometimes, to keep track of multiple stories and ideas. Here's some advice on how to manage reading multiple books at once.
Take notes
I love keeping a reading notebook filled with cool quotes, major plot points, and random thoughts that strike while reading. If I've been away from a book for a little while, I can go over these notes and quickly catch up where I left off.
If the reading notebook route isn't for you, you could also take notes in the end pages or use blank bookmarks to scribble notes on.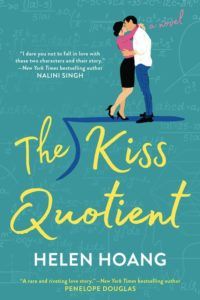 Or you could just underline key passages and write notes in the margins that you flip through when you return to the book. Some people don't like marking up pristine pages, but I'm a fan of interacting with books by penning my responses right there on the page.
In the same vein, you can keep a reading journal or use an app or website to help you keep track of exactly which titles you're reading, if you're as forgetful as I can be sometimes.
Have books around
I read in several places—on the couch, in my bed, in the doctor's office, on the Metro. So I keep a book in each place (except for the doctor's office and Metro, natch). I always have a book stashed in my purse or backpack, and I have plenty of titles already downloaded on my electronic devices.
This way, when you have a few spare minutes to read, you don't have to remember where you put down your book—you can just pick up whichever one is lying around.
Keeping your books-in-progress within view also helps you remember what's happening in a story, even if you haven't picked up a title in a few days. When I see a book sitting on the arm of a chair or my bedside table, the plot and characters stay in the forefront of my mind; if I put it back neatly on the shelf, sometimes I forget about it entirely.
Mix up genres
For me, it's harder to keep track of books I'm reading at the same time if they fall within the same genre.
As a rule, I'm usually reading one nonfiction book, one graphic novel, one literary novel, and then a romance or a sci-fi book at any given time. Each one fits a different need and speaks to me at different times.
Relax your expectations
Sometimes I start a book, and it's not quite right for that moment. But when I come back to it, I find I can't really remember what came before, and I have to start over. That's okay.
I can sometimes get a little competitive, a little too motivated by numbers and stats. I don't like the idea of wasting my precious reading time by starting a book over. But that's silly. The point of reading is not to check a title off the list—it's to enjoy a story, to learn something new, to glimpse a different life.
This strategy also helps with my tendency toward completionism—finishing a book even if I'm not that into it, just to say I did it. I've learned it's okay to set a book down when you're not feeling it. And it's okay, too, never to return to it.
When I read the book that speaks to me in the moment I have to read, I enjoy myself and the book so much more!