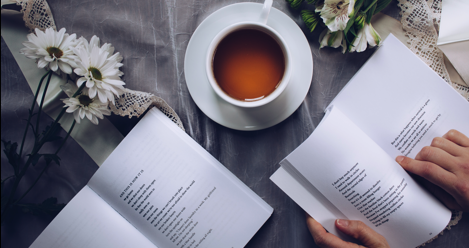 How To
Tips On How To Read More Poetry
Poetry was the medium which made me fall in love with literature, and yet, it's what I have least consumed through the years. Because poetry books usually contain texts unconnected to each other, I always found poetry volumes hard to read, and in order to become a regular poetry reader, I had to find a way other than just picking up a volume of poetry and going through it from cover to back.
If you wish to read more poetry as well, here are a few tips that have helped me, and that I am positive will help you as well.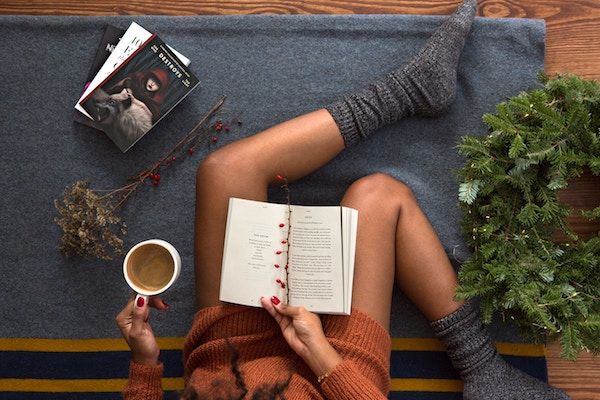 Poetry Apps
Poetry apps are one of the best tools ever invented. Not only do I get a new poem delivered to my phone every day, it comes with a notification, which means I won't forget to have my small dose of daily poetry. Here are a few poetry apps to get you started.
Keep a Book by Your Bedside
Reading, in general, makes my brain turn off all of the hectic work of the day, so reading one poem before going to sleep is the perfect way to shut my brain off and help me relax. If you keep a book by your bedside you'll be more likely to pick it up, and create a habit.
One poem a day, it's all it takes to read at least 365 poems a year.
Keep Poetry Books in the Bathroom
Listen, I'm not a person who usually plays games on her phone while going around my business, or even someone who likes to spend a lot of time in the bathroom (TMI, maybe?), but raise a hand who hasn't found themselves reaching out for the shampoo bottle out of boredom. Keeping a poetry book – or several – in the bathroom, will not only be a great excuse to read poetry when the chance occurs, it will make the necessary time spent there more enjoyable.
Also, when you have the time and means, fill in the bathtub, sit back, pick up that poetry book up, and relax.
Poetry Audiobooks
Audiobooks are great for traveling around, either by car or public transport, so if you are trying to raise your poetry score, nothing better than keeping a poetry audiobook ready on your phone or mp3 player.
If you usually travel by car, don't go around holding a book while driving – is this illegal? Not sure, but don't do it! – so hit play on that audiobook app and calm down the traffic anger with sweet poetry.
Spotify
Nowadays, Spotify is much more than just a music platform, and you can find a lot of poetry and podcasts there. Button Poetry, for example, or the podcast VS are great sources of poetry that you can consume on the go, commuting to work, or at the gym.
Poetry Podcasts
Podcasts are definitely the medium of modern times, and I love listening to them at work, when I'm doing chores and crafts, or when I need to kill time. Poetry podcasts are growing, and through them you can meet wonderful artists.
Check out this list of 11 Podcasts For Poetry Lovers that Book Riot has compiled for you, and don't forget to listen to VS, one of the best poetry podcasts out there. You will broaden your poetry score, and you'll get to know poets from various backgrounds, with very interesting stories.
Soon, soon, you'll be immersing yourself easily in the world of poetry. Good luck, and enjoy the ride!