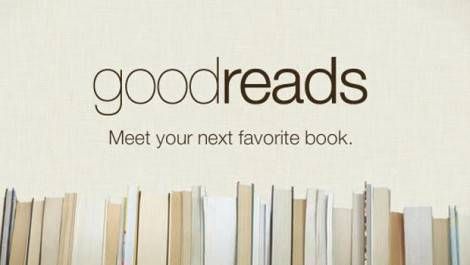 How To
How to Read Books on Goodreads (Really!)
Whether you're an active member or not, chances are you're probably familiar with Goodreads. The online network for bookworms is a great place to check out book reviews (or write your own), keep a digital TBR list, and determine what to read next. But the site offers more than reviews and recommendations. It also allows readers to sample certain books or, in some cases, even read them in their entirety for free. How to read books on Goodreads, you may ask? Here's how.
Goodreads only has a limited amount of titles available to read. Still, there are enough options that you have a good chance at finding something you're interested in checking out. Read on for step-by-step instructions on how to read books on Goodreads.
First things first: the Preview feature. As Goodreads outlines on its site, Preview is available on any book that has a Kindle edition. All you have to do is navigate to the book and click on the "Open Preview" button, as seen below.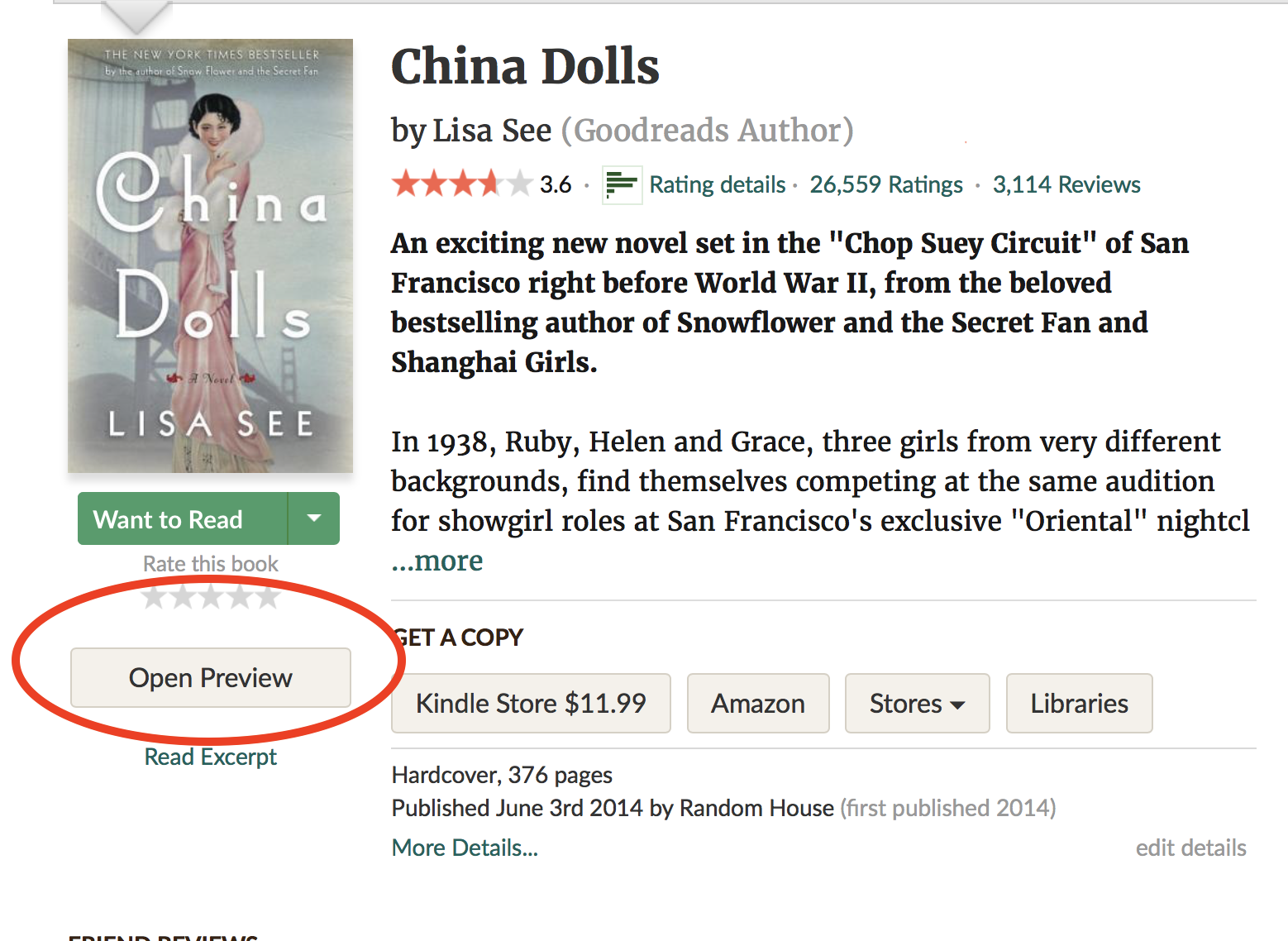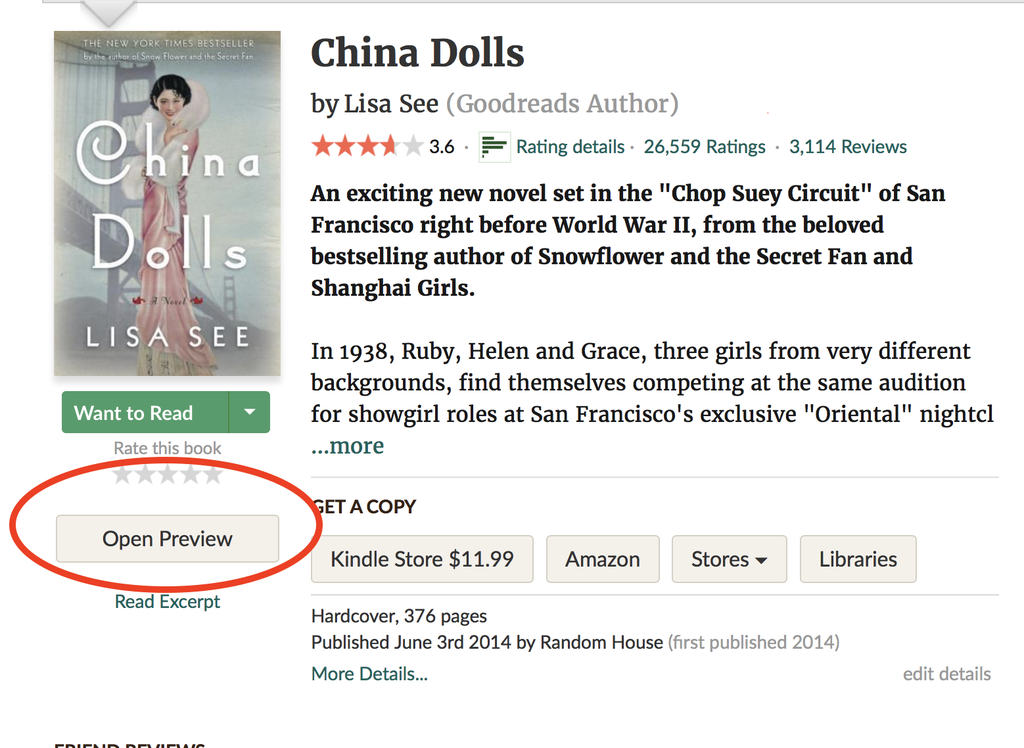 Once you click the button, a sample of the Kindle book will pop up. How many pages or chapters you can preview varies by book, but you'll know you've reached the end of the sample when the site directs you to an offer to buy the full Kindle version: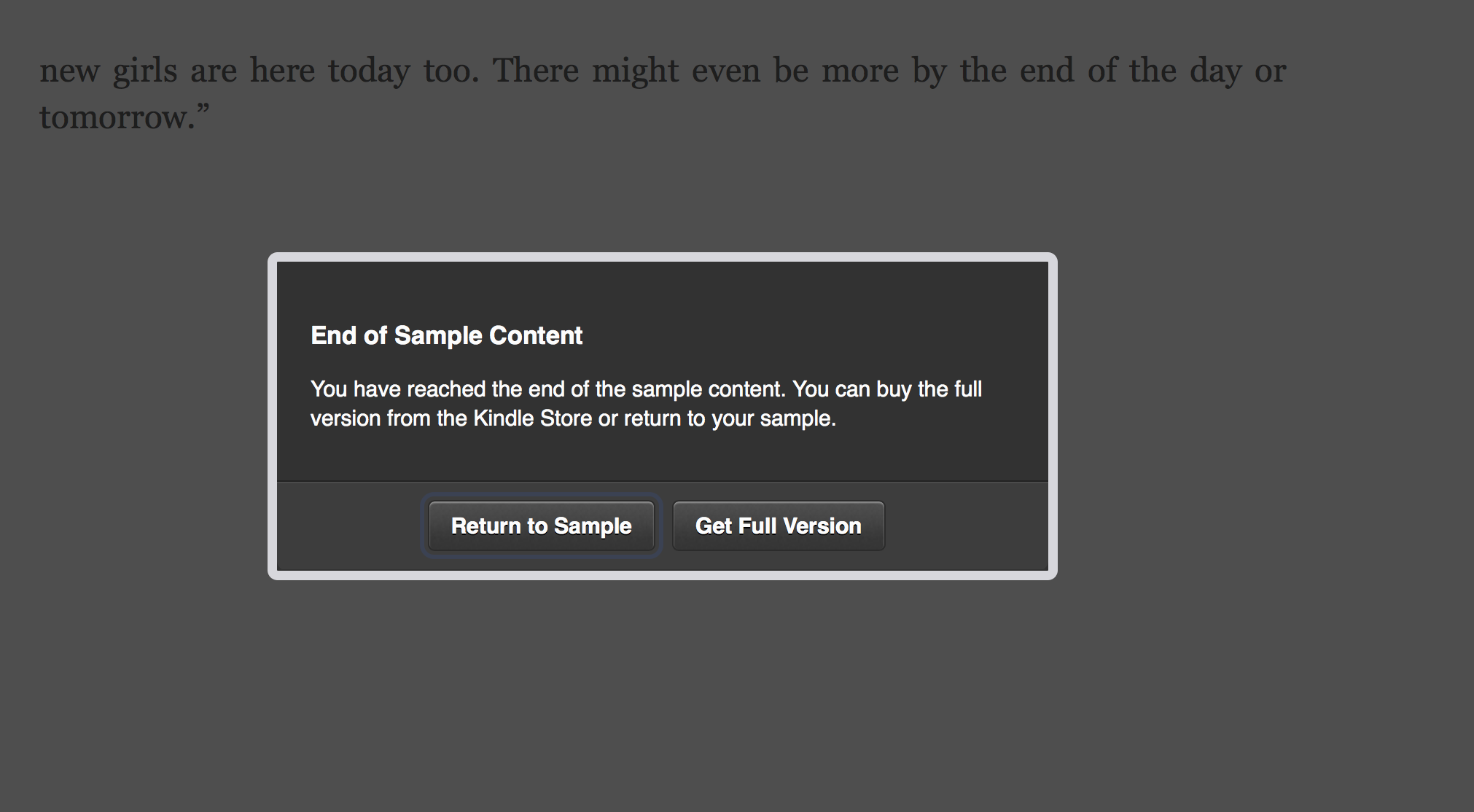 Some books, like the one in the above example, also offer PDF versions of the excerpt. You can access these by clicking the green "Read Excerpt" as seen here: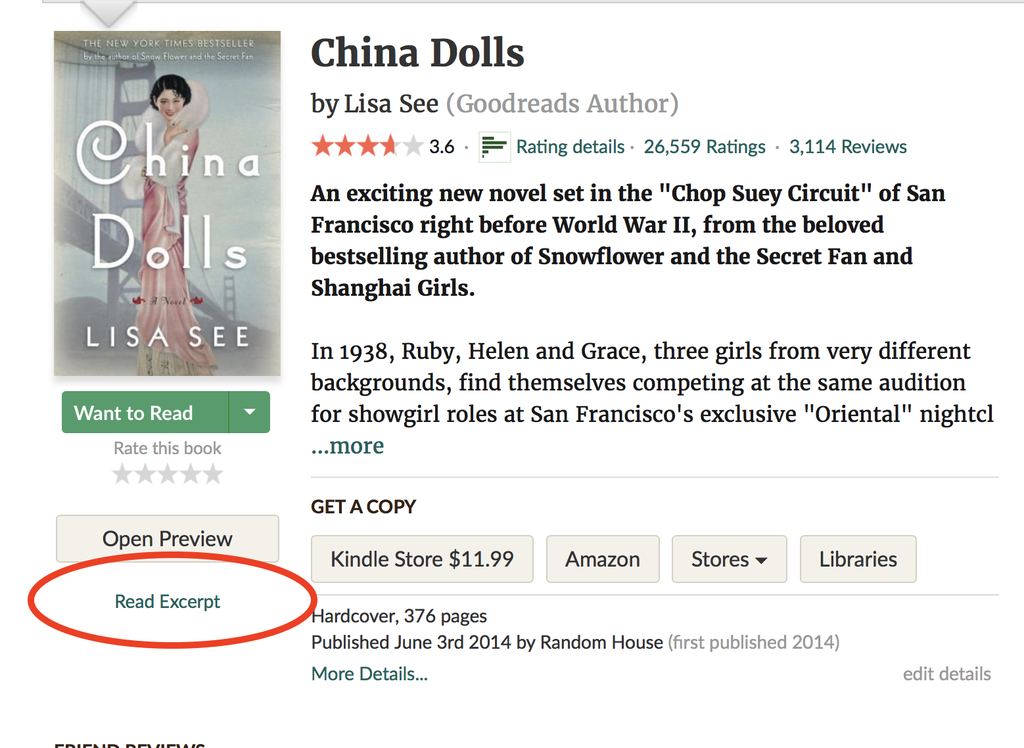 Full versions of books are available in even more limited quantities than excerpts on Goodreads, but they are there if you dig. There are a couple different ways to find them. Goodreads suggests navigating to this list of ebooks and choosing "Readable" from the drop-down menu. This will bring up the titles that offer downloadable versions of either excerpts or entire ebooks.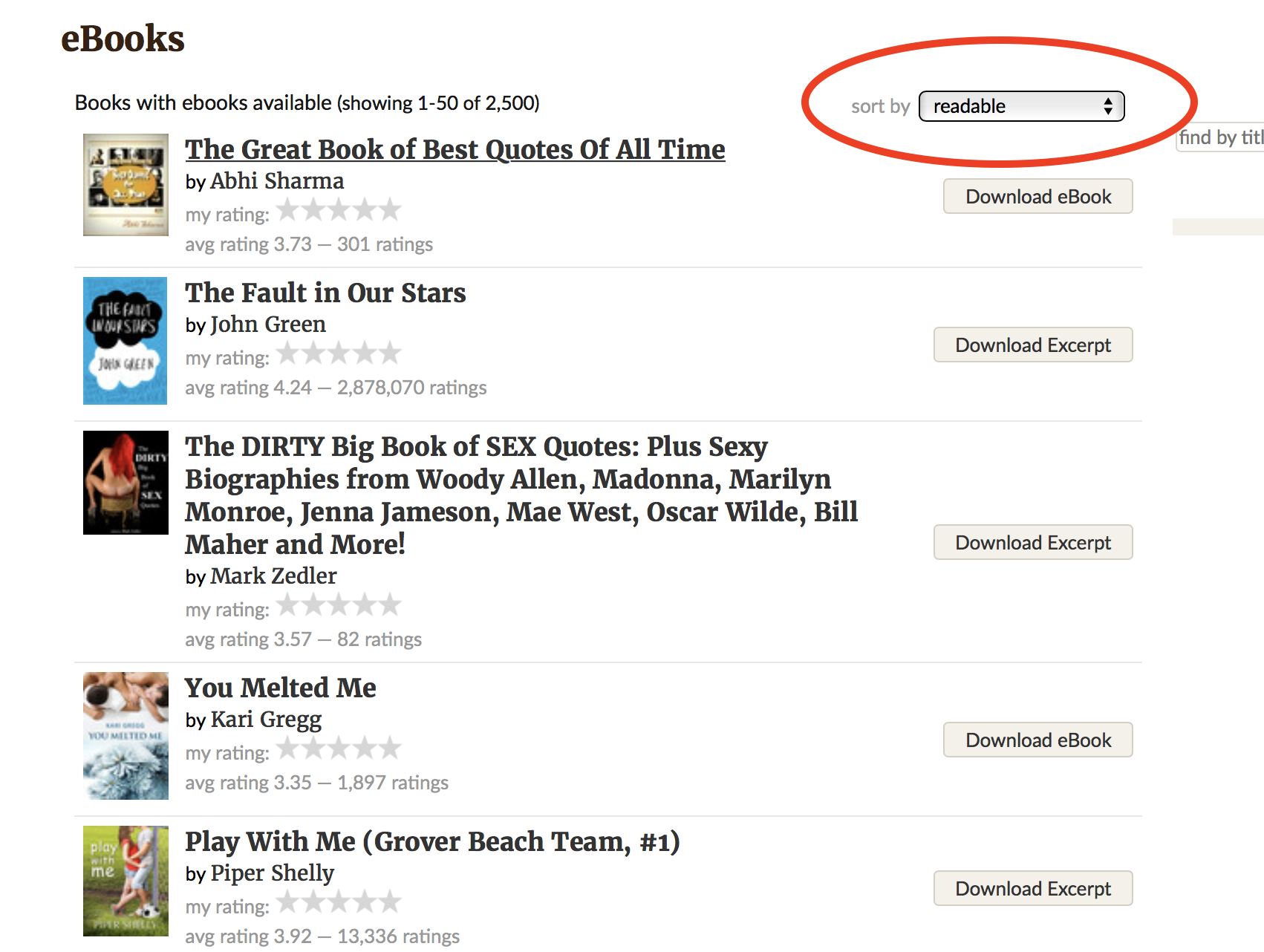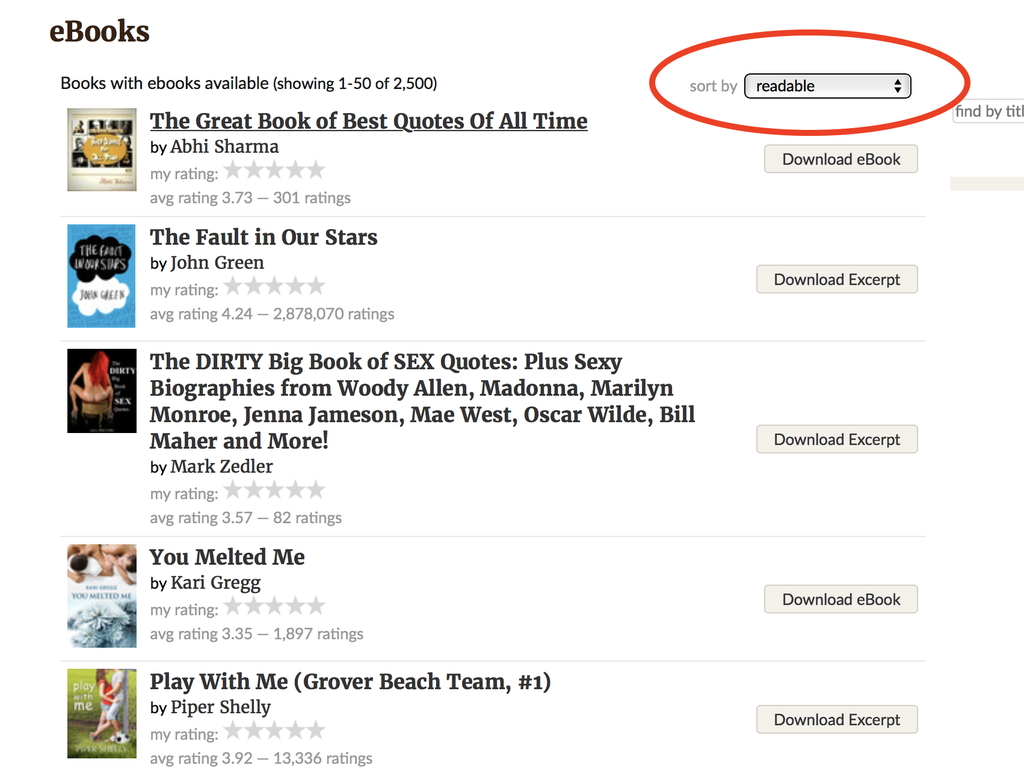 Goodreads members can also read some books, like Emily Brontë's Wuthering Heights, directly on the site without downloading. These offer a straightforward "Read Book" option.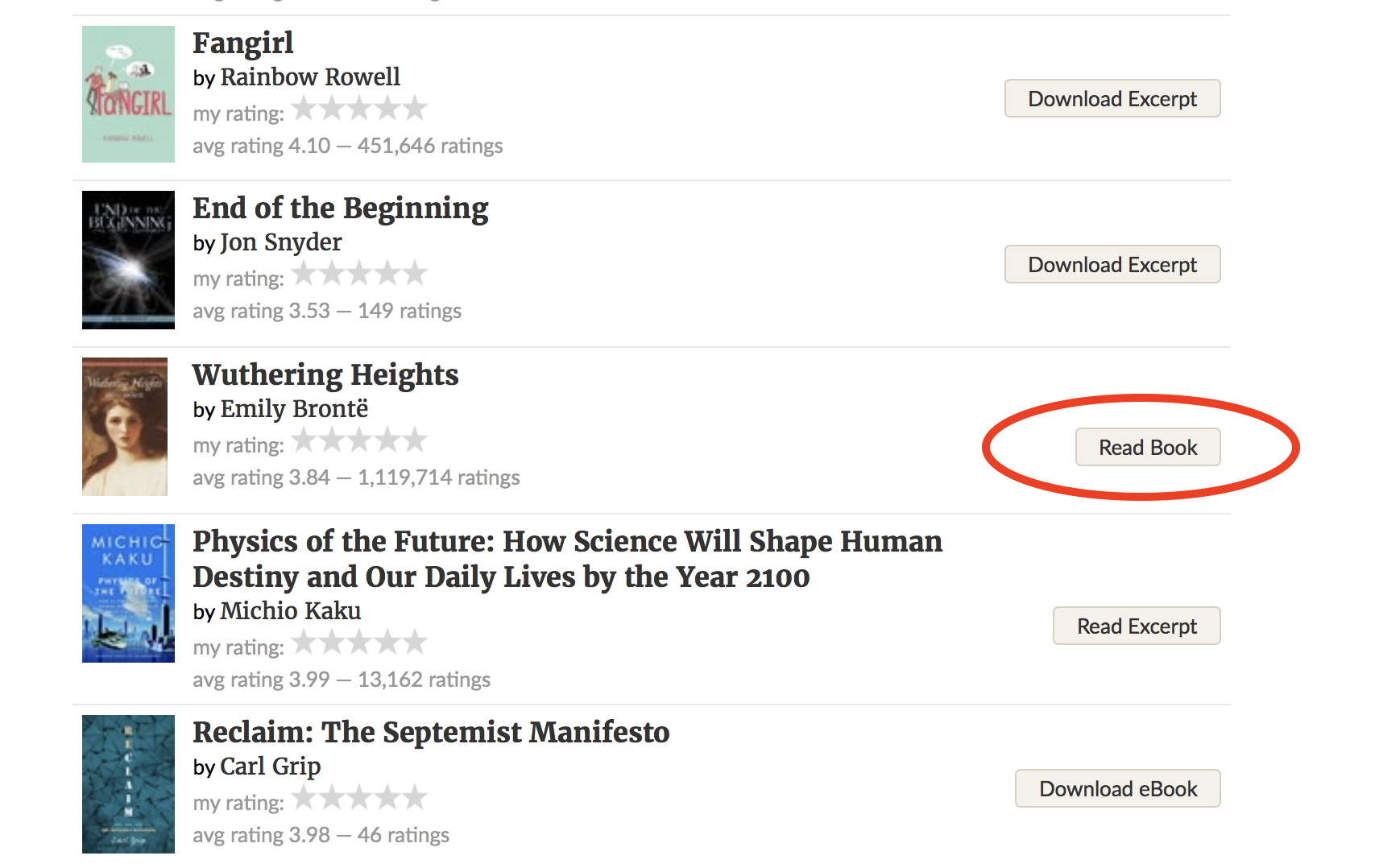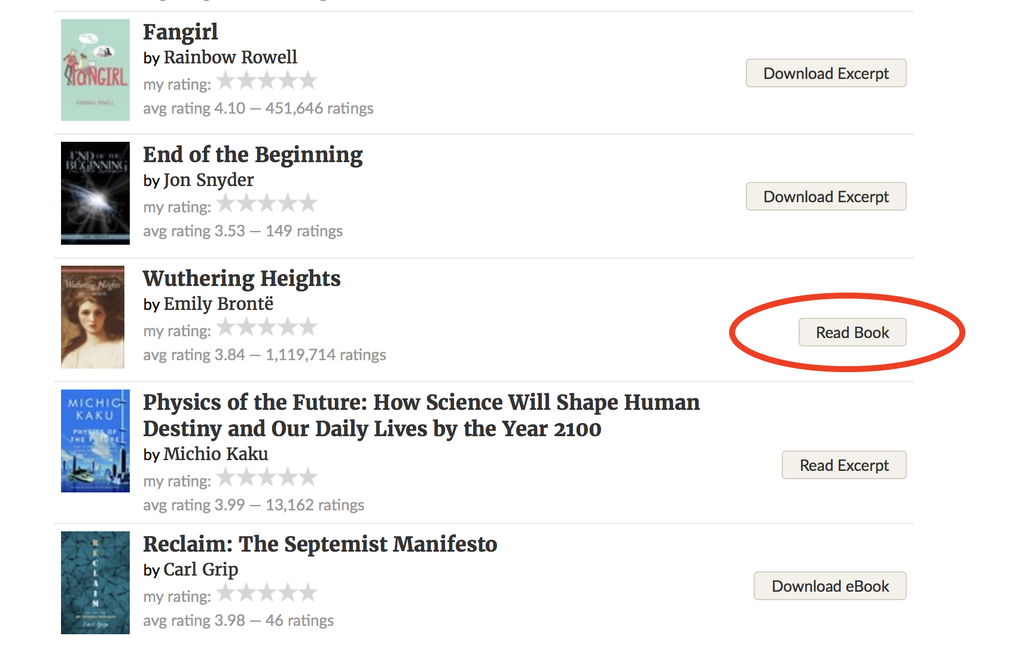 Another way to find books to read on Goodreads is simply by navigating to the popular free ebooks shelf (although it's not always entirely updated). You'll find over 1,200 titles that are available to read, either directly on Goodreads or in a downloadable PDF format. There are a lot of classics available on the list (including Jane Austen's Pride and Prejudice, Charles Dickens's A Tale of Two Cities, and Mary Shelley's Frankenstein), as well as a mix of romance, fantasy, and other mostly fiction novels.
And that's all there is to it! Looking for more Goodreads tips and suggestions? You can check out our list of the highest-rated books on the site.