Lists
Books for Every Travel Mood
This content contains affiliate links. When you buy through these links, we may earn an affiliate commission.
It's vacation season, which means you are probably in the middle of planning your amazing summer adventure. Whether you're an e-reader fan or a paperback junkie, planning which books to bring will be an integral, and sometimes difficult, part of your packing process. How can you possibly predict what you'll be in the mood to read after you've spent the day sight-seeing in France or hiking in Colorado? What book will you want to end your day with after you hit it off with that cute server at a café or after you got caught in the never ending rain of England? It helps me to separate my various traveling reading needs into categories and find a books that fit those. I've included books that fit the categories for me but would love to hear what you read on vacation!
The Long Flight Read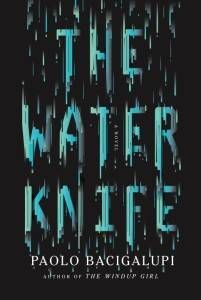 It's important that this book be long enough to last a majority of a long flight because you'll be arriving at midnight and you need to be tired. Unfortunately, with long books you're always running the risk of lulls in the narrative. A tired traveler might fall asleep mid-read and be dealing with jet lag the whole trip. To avoid that minor travel disaster, I'd recommend a book that is long and jam-packed with action and intrigue like The Water Knife by Paolo Bacigalupi.
The Short Flight Read
Some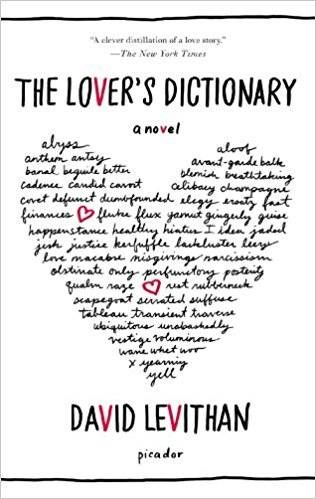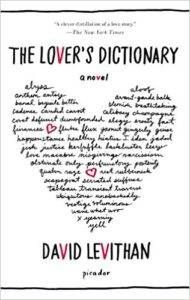 times you find an adventure that is a mere two or three hours away.You want a story to entertain you for the commute, but you know when you get to your destination you won't have time to read. You want a quick read to make that short drive or flight seem even shorter and get that awesome vacation started! The Lover's Dictionary by David Levithan will immerse you in the tidbits of a relationship that build to the ups and downs we remember and before you know it that short flight and that short read will be over!
The Quick and Easy Beach Read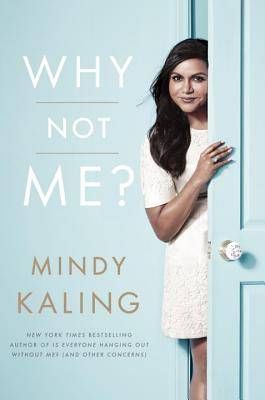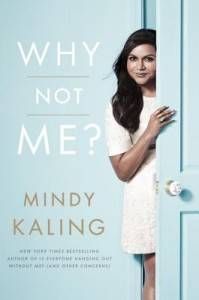 We all have a favorite beach read! It's that book that is interesting, but it's not going to bring down your relaxed mood. You've got the ocean in front of you, the sand beneath you, the sun is shining, and that fancy cocktail is hitting the spot! Why mess with a good thing? Some people like murder mysteries, or romance novels; personally, I'm a sucker for celebrity autobiographies. Mindy Kaling's Why Not Me? Sounds to me like the perfect way to reach maximum vacation relaxation!
The Calming Read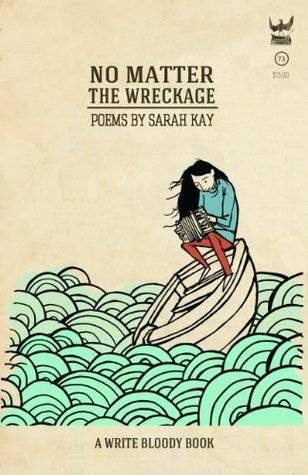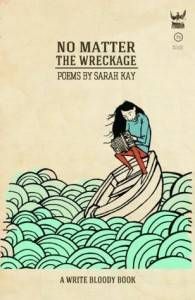 Whether you're a tried and true adventurer or prefer a resort with a fully stocked bar, you know that vacations and trips don't always go according to plan. Luggage gets lost, you get lost, and to be quite frank, airports suck. After you've had a full day of mishaps and misadventures and are still feeling way too stressed out for this to possibly be a vacation, it's easy feel a little down. Sometimes you just need a book that can ground you when you're on unfamiliar terrain. For me, these are two books of poetry: No Matter the Wreckage by Sarah Kay and Milk and Honey by Rupi Kaur. These are poets who break down the most intense feelings into the most beautiful and impactful language and always leave me feeling hopeful and fresh!
The Psych Up For Adventure Read
Y
ou are traveling to a brand new place, so you are already a brave adventurer, but maybe you're feeling a little nervous about it. Will you like the food? What if you've got allergies that have been dormant all your life up till now? What if you get in a fight with your travel buddy? What if you don't make friends where you're going? These are totally normal and valid concerns, but they need to be met with a brave face. The best way to practice this brave face is to read your favorite characters putting it on! One of my favorite "throw caution to the wind and live life to the fullest (and longest)" books is Old Man's War by John Scalzi. After I read about people going to space and fighting in wars, hiking in the mountains feels pretty tame!
A Homesick Read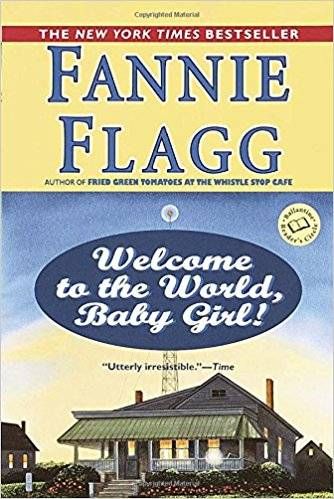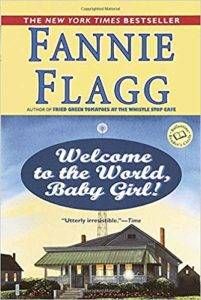 You've had some adventures, and you really did enjoy most of them, but let's face it, your bed is the best bed and you miss it. Maybe it's the routine of making coffee in the morning or your family and friends that you left behind to go adventuring, but there's something you miss. This is why you packed your homesick book. It's a book that, either because of the content or because of the situation you were in when you first read it, reminds you of home. For me this book is Welcome to the World Baby Girl by Fannie Flagg. The small town life depicted in that book is too real for me to handle sometimes but never fails to bring me home when I'm feeling alone.
A Destination Read
You've read all the guide books and you've booked multiple tours, you've got a place to stay and you're pretty sure you know where all the best restaurants are, but what are the people like? What if the guidebooks were just catering to tourists? The best way to figure all this out is to read a book written by someone from and set in the place you are going. My next trip is to Ireland and I was lucky enough to take a class about James Joyce so I've got my copy of Dubliners, by James Joyce, ready to go!
Happy Travels!