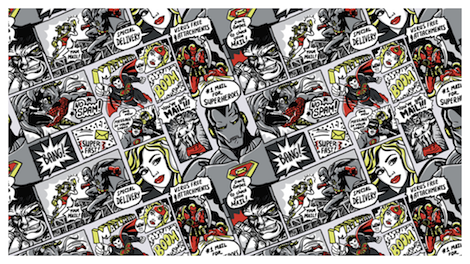 This content contains affiliate links. When you buy through these links, we may earn an affiliate commission.
I love comics. If I didn't, I wouldn't read them every month or have drawn a webcomic in college.
In all honesty, I've been pretty fortunate that my comics experience has been positive overall. People are remarkably kind online. Other people can make the comics world … less friendly. That's enough of such nonsense; if I can have a positive comics experience, then the world can as well.
Uplift The Creators That Bring You Joy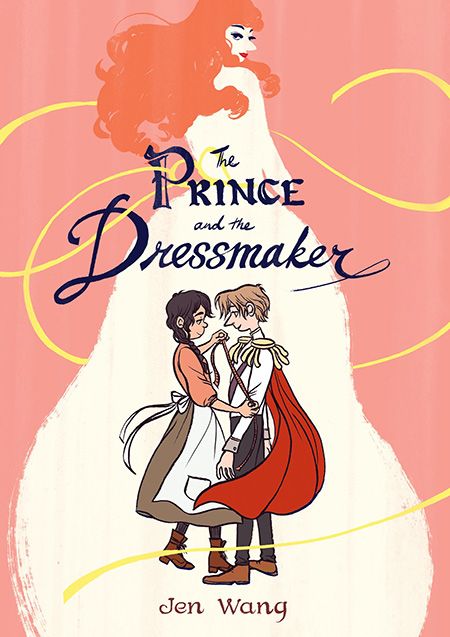 The best part about writing for Book Riot is that creators reach out and want to talk about their works. It's how I read Lucy the Octopus, The Prince and the Dressmaker, and many others last year. And honestly, I enjoy every one and look forward to the comics that will come out in 2019.
Multiple comics debut a year, and creators craft new works with the tools that technology brings to the table. Tablets and stylus pens allow people to work on the go. We have fanworks that can lead to original works, like how creator Rufftoon transitioned from working on Avatar: The Last Airbender to Dreamworks Animation because of her fan comics. We ought to support these projects, created by decent human beings.
Don't Protect Abusers
Seriously. We should not argue about this in 2019. If someone has a history of abusing people, regardless of gender or age, then they should not work in the industry. We can do better. If superheroes like Superman know how to act like gentlemen, then we should try to emulate them.
In 2018, Eric Esquivel was accused of sexual abuse while he was working on Border Town for DC Comics. The story went viral, and it is heartbreaking. DC Comics did not comment when the story broke, as S.W. Sondheimer noted in her article about the situation. In the end, Border Town only got cancelled because the rest of the team refused to work on it after learning about the controversy.
Stop Targeting Journalists
Comics journalists are not your enemy. We are not in comics because we have some notion about tearing down what we love. I write to promote the works that I find and analyze the good bits. Mainstream comic writers don't seem to get the memo; most recently, Frank Tieri threatened a critic online but tried to backtrack, and his friends jumped in to defend him from his big mouth. He then blocked anyone who pointed out that "nice guys" don't send online threats. Jess Plummer will have more to say on this.
So Archie Comics has this guy writing Jughead?

The last screenshot there because he says "we can do it at a con or in a parking lot" and then tries to say he wasn't talking about violence.

I hate that there are men like this in the industry. pic.twitter.com/ub5WIfDvXc

— Jennifer de Guzman Strikes Again (@Jennifer_deG) March 9, 2019
Swapna Krishna, a beloved former editor on this site, mentions to Preeti Chhibber in her Desi Geek Girls podcast that she left writing for comics because she found the industry toxic. Swapna took a chance on me, and she believed that I could write good material for Book Riot. She's doing amazing, but even so: you didn't have to chase her out.
Don't Normalize Nazism or Racism
Again, something we shouldn't have to declare. But we are at this point, sadly, and we still do have to declare it. There are Nazi "alt-right" creators that are protected by the system.
Marvel having Nick Spencer on staff should not be tolerated, especially with how he has a reputation of making Captain America into a Nazi. Nor should we tolerate that an editor was posing as an Asian creator and taking away that spot from creators who actually have an Asian background.
Moreover, don't greenlight works that have racist foundations, like the cancelled comic A Suicide Bomber Sits in the Library. We all said it was racist when we heard about it. But an editor on staff should have realized before they made the cancellation. So should the creators. Let's have comics this year that don't make these transgressions.
Accept that Women of Color and People of Color are Here to Stay
Last year, we got ComicsGate: a blacklist/target list of creators in the comics industry who tended to be people of color or left-leaning. Two men, Ethan Van Sciver and Richard C. Meyer, created this blacklist. Sciver then started a Twitter harassment campaign against creators who didn't even know there was a "scandal" brewing.
Most of us grew up on comics, from the copies of Archie digests sold in Publix stores to the Indian collections. I wouldn't have come to love comics if I hadn't looked at early influences and good stories in the first place. The webcomics world continues to grow with the number of creators out there.
You can't bully us out of this sphere. And we are nice people, but we also aren't pushovers. I'm not going anywhere. Neither are my peers and editors.
Let's draw more kindness into this world, and blot away the racism and cyberbullying. We can make a better one, if we take these necessary steps.