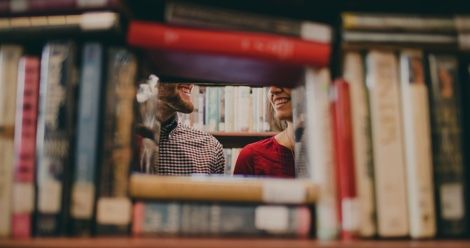 How To
8 Ways to Make New Friends As an Adult Through Your Love of Books
Let's face it: making friends once you become an adult is hard. Not only are people moving, getting new jobs, or having children all the time, they often are connected to friends from their youth rather than new adult friends. However, there is no reason to despair: your trusty love of books can be part of how you make new bookish friends in adulthood, including when you yourself are new to a job or location.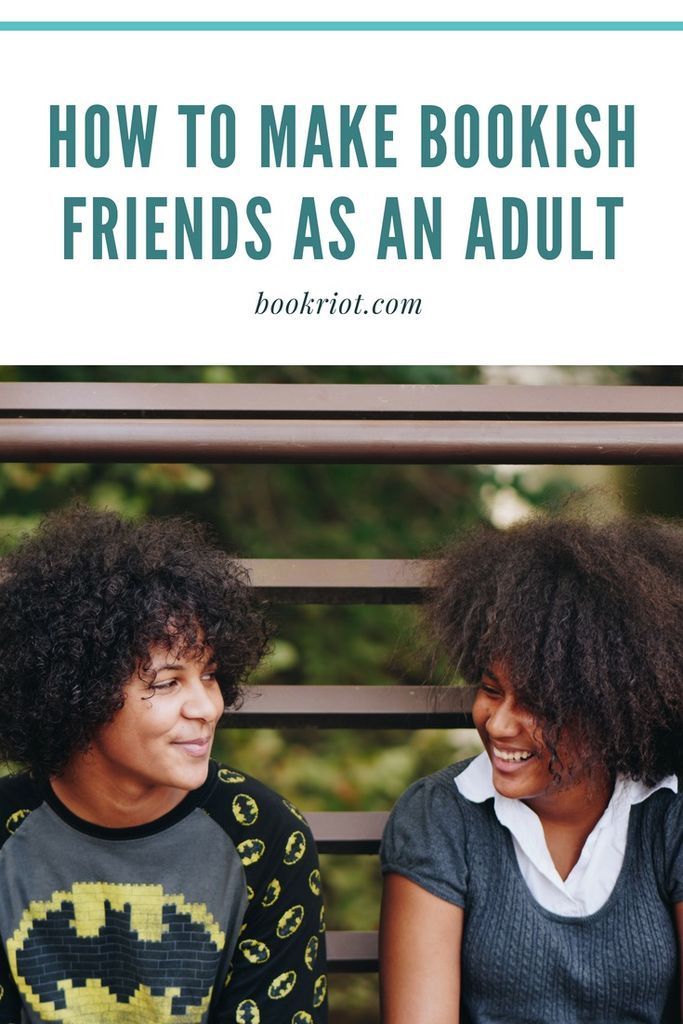 Ways to make new Bookish friends
Find a book club when you move somewhere new!
Not only are book clubs a great way to meet people who love books, they are a good, low-cost way to get out of the house, see a new library or restaurant, and motivate you to try a book you might otherwise not give much of a chance. Book clubs are one of the few true "extracurriculars" adults seem to keep in their lives as a way to meet new people. If your book club is full of people who already know each other, persist! You might find yourself with a squad after a few meetings!
Read an interesting book in a beautiful public place.
Usually, this will just mean that you get a nice time outside and you get to enjoy your book. However, there's a small chance that a new friendship could form out of sharing a park bench and discussing your book.
Spend a few hours at the local library.
Sure, you could take your books home, but what if you run into a question and want to ask a librarian? If they aren't super busy, you might end up making a librarian friend.
Attend a Happy Hour and Small Talk About Books.
Knowing a lot about books can be helpful in any new party or happy hour situation when you are trying to get to know people. Talk about an interesting book you've read. Asking about someone else's most recent read makes for some of the most tolerable forms of small talk. You both might walk away with new recommendations and possibly, a new friend too.
Make Your Shelves Front-and-Center at a Dinner Party.
Make sure your best books are on display on your favorite bookshelf! When people are in the awkward milling-around stage of visiting your home for the first time, a bookshelf can be a great subject of conversation and get folks really discussing what matters to them.
Volunteer with books.
Making new friends via volunteering can be one of the best possible ways to make friends, and volunteering as a reading tutor, a library assistant, or even starting a Little Free Library can all make you get noticed and feel more like part of a group.
Go to a Book Festival.
Find the nearest literary festival and strike up some conversations with publishers and booksellers. They are usually all too happy to talk about their wares. Usually, this can also lead to connections in the book world. If you've ever dreamed of helping to edit books, or want to work a booth yourself, this is the place! Festivals are also just good for the soul. You'll feel better about getting out and looking around, even if you don't make a zillion new friends.
Read at lunch at work.
Want more places to read to make friends? How about at work? When you have a lunch break and no one to sit with, don't scroll through your phone. Read a book and give people that same park-bench opportunity to chat with you about it. Yes, you might get interrupted at the best part. However, that's well worth it if you get a new person to chat with in the office.
No matter how you choose to make new bookish friends, books do help you break through the barrier. There will always be those who are very busy. However, if you find the other lovers of reading in your area, you've got a great chance at a new crew.