How To
How to Make a Seasonal TBR: Fall into Fall Readathon
Our Fall into Fall Readathon is sponsored by Swoon Reads — publishing the latest and greatest in YA fiction recommended by readers like you. See all the readathon posts here.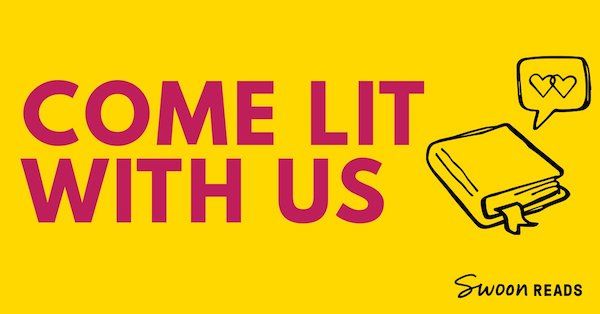 You've got the power to get books published! Swoon Reads publishes the latest and greatest young adult fiction recommended by readers like you. From heroic epics, to alien adventures, to all-the-feels romance—if you're loving it, we'll publish it. Readers who sign up for Swoon Reads or download the app get unlimited access to the latest and greatest unpublished manuscripts. You can rate, comment on, and share your favorites. Then, Swoon Reads uses your feedback to help decide which get made into real, ink-on-paper books. The best part is it's all completely free. So, come lit with us!
---
Making a seasonal TBR is a little bit tricky, if only because different seasons can mean different things depending on who you are, where you live, and your personal experiences. But making a seasonal TBR also gives you a chance to maybe mix up the type of books you may normally pick up or even get you excited for the changes in weather.
Below are four different ways you might make a seasonal TBR. You could pick one of the ideas below and find as many books that fit into that topic or you can mix and match from the ideas below to make a TBR that fits any season.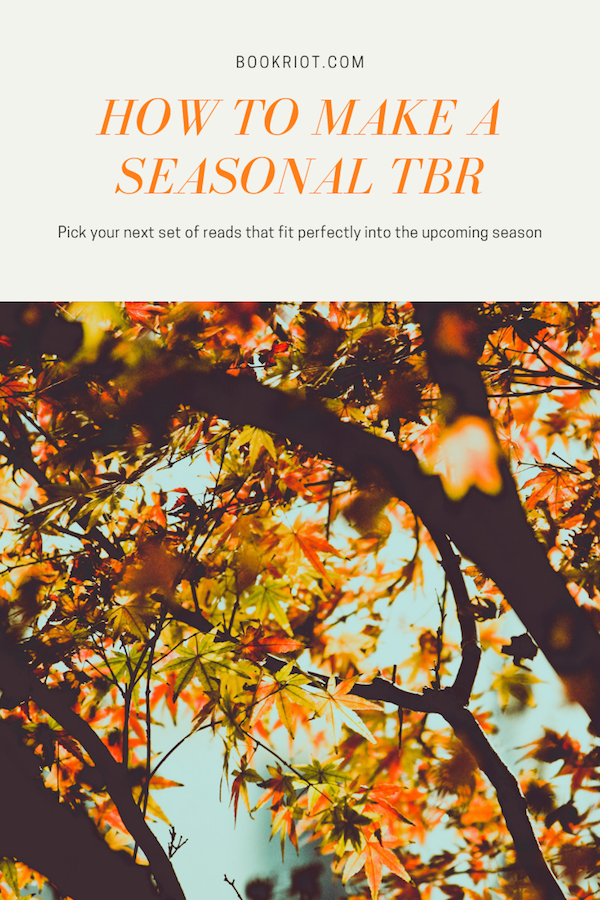 Genre
Whether it is just a marketing ploy or actual feeling that people have, there are certain genres that are associated with certain seasons. Summer is filled with "beach reads" (whatever that may mean to you) while fall is filled with horror and winter is filled with historical fiction and cozy mysteries. Your genre picks don't need to fit the standard mold. Maybe you enjoy picking up historical fiction in the spring. Personally I love a good classic in the summertime. If you are someone who associates certain genres with certain seasons, then this is one of the easiest ways to set up your TBR because you've probably been doing this already subconsciously!
Time of Year
One of the easiest ways to set up a seasonal TBR is to find books that take place during the same time of year. You can pick up some back-to-school or campus novels for the fall, choose a holiday season romance for the winter, or a summer vacation book to read. Holidays are clear markers for the different seasons. So finding books with witches and ghosts for the fall can get you in the mood for Halloween. If you are getting ready for Thanksgiving, maybe pick up a food memoir or a story about a dysfunctional family gathering.
Weather and Location
Weather is the clear marker of one season to the next, so picking up books that have a distinct weather or location can help put you in the mood of that season. Find a book that is about a snowstorm or takes place in a remote arctic location for the winter or pick something set in the Tropics or Caribbean for the summer.
Cover Design
Maybe all of those TBR organizing ways are too simple and you want to really mix it up. In that case, maybe you want to pick your books based on the cover design. For the fall, read books that have golden tones like the changing fall leaves. In the winter, pick up red and green-colored books for Christmas, blue for Hanukkah or metallics for the new year. Or you can pick up floral cover designs for the spring or a book with the sun or rainbow colors on the cover for the summer.