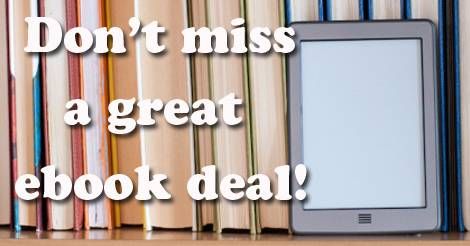 How To
How To Get the Best ebook Deals
If you're a big reader you know the two problems that generally come with that is 1. There's never enough time to read everything you want to read and 2. There usually isn't enough money to buy ALL the books you want to buy. Which means it's a happy day when you come across an ebook deal.
Being that I've been asked a lot recently where I find ebook deals I've compiled all my sources to share:
Newsletters
Turns out there are quite a few sites/publishers/stores with newsletters listing current deals if you want some ebook deals delivered to your inbox.
BookBub: "Great Deals on Bestselling ebooks"
RiffleBooks: "Discover books. Simply."
Bookperk: "E-book bargains, sneak peeks, special offers, and more"
Kindle Daily Deals: "Find out about each day's limited time offers."
NOOK Daily Find: "Today's Great Book at a Great Price."
Smart Bitches Trashy Books: "Find out about books on sale by specific genres that you're interested in, or just get it all!"
BookStar: "Book deals right to your inbox, so you can get FREE and discounted books."
Litflash: "Tell us what you read. We find you the bargains."
Goodreads Deals: "Get exceptional deals for ebooks on your Want to Read shelf or by authors you follow — delivered straight to your inbox!" (So far it's good deals, but not so much books off my TBR shelf.)
and we also have a newsletter for the Daily Deal we post on the site: Book Riot Book Deal
Twitter
Following authors and publishers keeps you informed of book tours and what an author is currently working on AND they also usually tweet out when one of their ebooks is on sale. Plus, many authors tweet when other authors they're fans/friends of/with have ebook deals.
Just in time for the holiday weekend, goes well with hot dogs, sparklers and beer: https://t.co/VT79u7IOQT

— Megan Abbott (@meganeabbott) June 30, 2016
The ebook for SHADOWSHAPER by @djolder is on sale! You are $2.99 away from a VERY EXCELLENT life decision. https://t.co/OkGxoMCEAt

— ADAM (@AdamSilvera) May 6, 2016
Follow users like eReaderIQ and TheMillions who post deals. And follow the hashtag #ebookdeal to see everyone posting about deals–great way to see current sales and find people to follow.
Ebook deal of the day: ARCADIA by @legroff for $2.99 https://t.co/MJbdwkUIZp pic.twitter.com/as272jmNtb

— The Millions (@The_Millions) July 11, 2016
Book apps
Download apps that offer book deals like BookShout–You can see a list of Best Sellers Under $2 on their homepage.
And there's Litsy, my favorite book community, where readers are eager and excited to share everything and anything about books. I'm sure I'm not the only user that posts ebook deals for books I love or just snagged so follow Litsers (Litsyers?) with similar reading taste (or expand your reading taste) who post about deals.
Create a Wishlist
I have an Amazon Wishlist of all the books at the top of my TBR list that either the library doesn't have as ebook checkout or I want to own. Whenever my brain is fried from work and I need a quick break I just scroll through the list and see if any of the prices have dropped.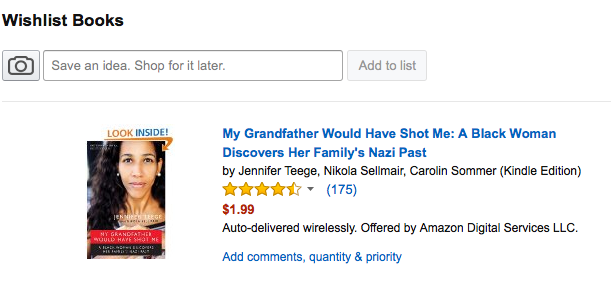 For Audibook Fans
If you're buying a kindle deal check the ebook page on Amazon because many times there is an accompanying Whispersync deal. There is also a newsletter for the Daily Audible Deal.
That's how I keep up with ebook deals and keep my ereaders packed! How do you hear about great ebook deals?
Save
Save
Save
Save
Save
Save
Save
Save
Save
Save
Save
Save
Save
Save
Save
Save
Save