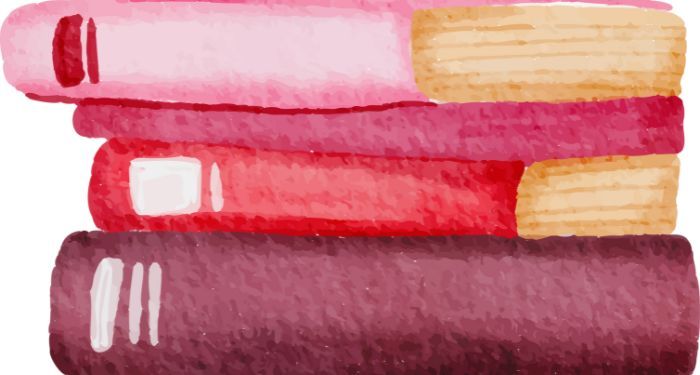 How To
Talk Wordy To Me: 20 Ways to Celebrate a Bookish Valentine's Day
This content contains affiliate links. When you buy through these links, we may earn an affiliate commission.
Despite the overflow of cultural messaging about what Valentine's Day should entail, I am here to share some alternative ideas. Valentine's Day can be celebrated whether you have a significant other or not. I am all for expanding the narrative of this holiday to commemorate not just romantic love, but also the many different facets of love, from family and friendship to self-love.
In the spirit of self-love, I say let's treat ourselves this Valentine's Day! As a bookish person, my favorite way to treat myself is with lots of fun, bookish activities, and I think Valentine's Day is the perfect day to enjoy these.
Below, you'll find amusing and silly tasks related to books. These can be done on your own, with friends, family, or significant others. You can choose an activity off the list that suits your mood on Valentine's Day or select one at random. If you're feeling extra motivated, try challenging yourself to do them all. I'd be impressed if you're able to check off all 20, especially in one day.
How ever many you feel inspired to do, I hope these bookish Valentine's Day activities bring you joy. And yes, they get a little more outlandish by the end of the list, but what's the fun in a bookish Valentine's Day without a little adventure?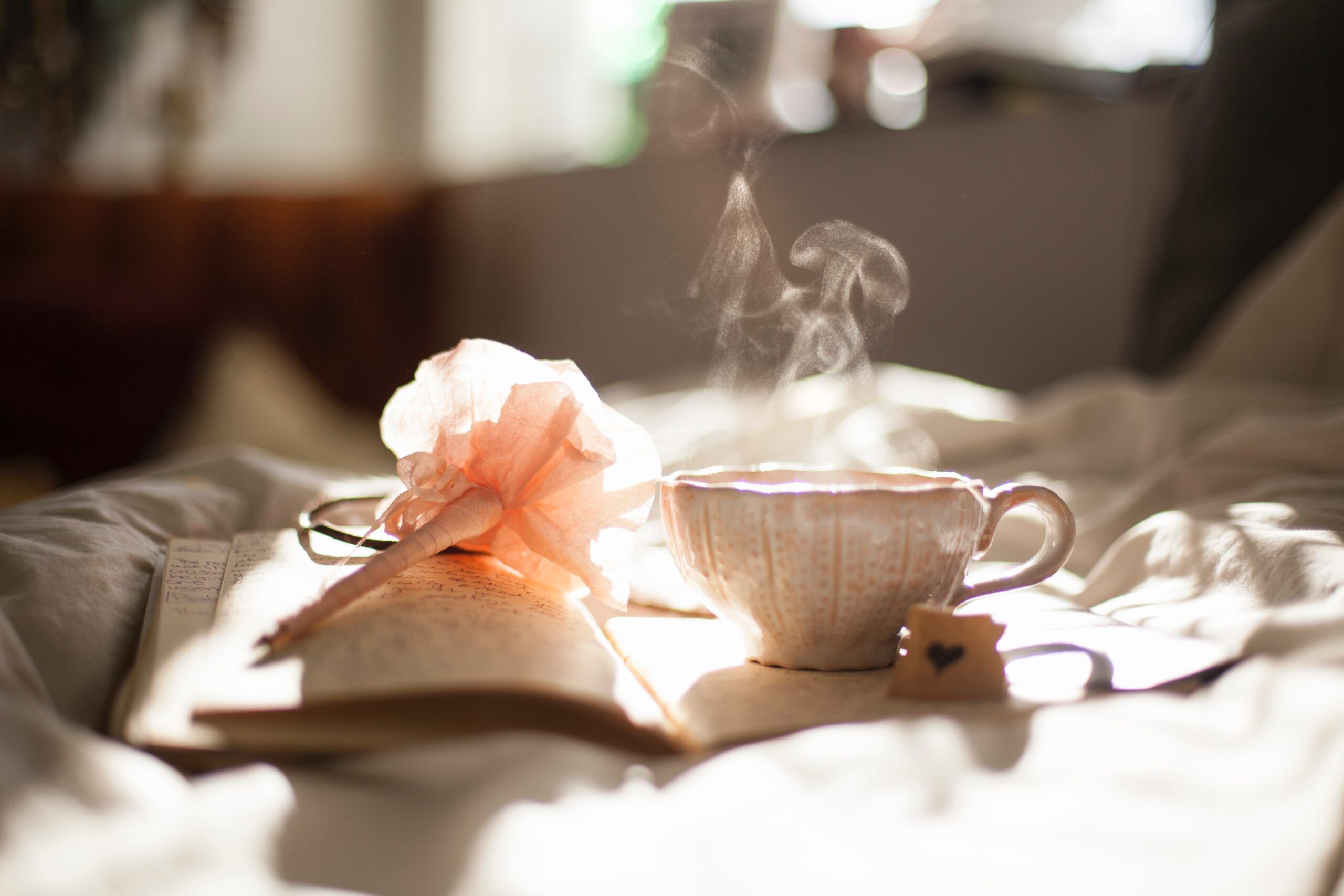 20 Ways to Celebrate a Bookish Valentine's Day
1. Visit Your Local Library or Bookstore
I thought I'd kick off the list with a warm-up activity. Stopping by your local library or bookstore is an easy way to get bookish on V-Day.
2. Check Out An Indie Bookstore
There are chain bookstores, and then there are cute, indie ones. You know the ones. The bookstores where you feel like you're stepping into your own romcom when you walk in. The quirkier, the better. This Rioter shares just how impactful visiting an indie bookstore can feel.
3. Get a Treat In a Bookstore Cafe and Read While Eating It
So often, I feel like I'm rushing from one place to the next. One way we can perform self-care on Valentine's Day is pausing and savoring the moment. For us bookish folk, this equates to getting a treat in a bookstore cafe, finding a table to sit at, and cracking open a book to read while you nom.
4. Discover a New Reading Nook and Read There
I am always on the hunt for a cozy new place to read. Boardwalks along the water with benches to sit at are my current favorite. This Valentine's Day, I challenge you to find a new spot around your town to read in.
5. Build Your Own Cozy Reading Nook
Ok yes, sometimes, we have those days where we don't want to go anywhere. I am all for that too. If that's the case for you this Valentine's Day, try building a comfy reading nook at home. This Rioter has some great suggestions on how to get started.
6. Go On a Little Free Library Scavenger Hunt
When I have some free time, I love poking around town for Little Free Libraries. You get that heady feeling of not knowing what books await you in the next one you stumble upon. There's something cathartic about donating your own books in them as well. Not sure if you have any Little Free Libraries near you? Check out this handy map tool.
Spend this Valentine's Day snuggled up with a good movie adapted from a book. I recommend the recent adaptation of Gabrielle Zevin's The Storied Life of A.J. Fikry. Forewarning, tears will be shed.
8. Write a Romantic Poem or a Sad Poem
Poetry is just the place for letting big feelings out. Whether you're feeling romantic, sad, or anywhere in between, try your hand at some poetry this Valentine's Day.
9. Write a Short Story or Piece of Micro-Fiction in the Romance Genre (Or Any Genre That Strikes Your Fancy)
While you've got your writer's notebook and favorite fountain pen out for poetry, why not dabble in some short story writing? There's the romance genre of course, or you could dig into another favorite genre of yours. Remember, we're talking self-love here on Valentine's Day, so it's all about writing what makes you feel happy.
If a short story seems like too much to undertake on one day, you could also attempt writing micro-fiction. For example, you could challenge yourself to write a story in 100 hundred words or less. My writer's group has done it before, and it's quite fun.
10. Read Aloud From Your Favorite Books With Friends
While reading often feels solitary, it can also bring people together. Invite your friends over and tell them to bring a book. Take turns reading aloud together from the books everyone has brought.
My little brother and I have done this on road trips before, and the character voices we came up with were legendary. Another time, my older brother, aunt, uncle, and I took turns reading aloud from a book of scary short stories while we were cooking together. I've never had so much fun cooking as I did that day.
11. Start a Reading Journal
This Valentine's Day, treat yourself to a cute notebook and start a reading journal. I use my reading journal to collect favorite quotes, and I've got some tips on how to start one.
12. Listen to An Audiobook While You Work On a Puzzle
Listening to audiobooks can be fun, but have you ever listened to one while you work on a puzzle? That's some serious next level contentment.
13. Bookish Fortunes: Open a Book to a Random Page, And Point to a Sentence at Random. This is Your Bookish Fortune for the Day.
Alright, I'm a little (a lot) superstitious. For reference, I have a set of 80 "Good Fortune Sticks" that you can shake to draw your good fortune for the day. I found them in the gift shop of an art museum during my undergrad days, and while I had every intention of buying them for a friend's birthday present, I instead selfishly kept them for myself. So in the spirit of finding out your bookish fortune this Valentine's Day, open a book at random, point to a page, and read the sentence. How did your fortune come out?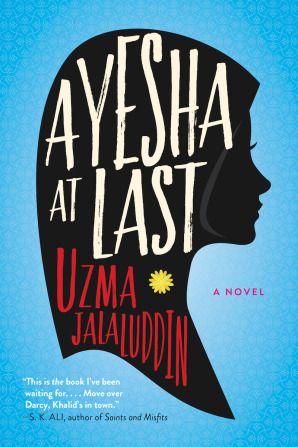 14. Cook or Order a Dish Mentioned In a Book You've Read
Nothing says self-love better than indulging in a delicious new recipe, or treating yourself with take-out if you're not in the cooking mood. Make it bookish this Valentine's Day by choosing a tasty recipe or dish from a book you've read. If you need inspiration, Uzma Jalaluddin includes a recipe for chai at the end of her delightful Pride and Prejudice retelling, Ayesha At Last.
15. Check Out a Literary Event
Whether it's an author talk, writers group, book club, or library program, try venturing out to a literary event this Valentine's Day. If you can't find an event taking place on Valentine's Day itself, spend some time researching upcoming literary events in your area. Pick something, and mark it on your calendar! Literary events are a great way to meet cool bookish people to connect with.
16. Reread a Favorite Comfort Book
Rereading favorite books brings me such comfort. Treat yourself on Valentine's Day by sinking into the cozy embrace of a beloved book you've read before. The stakes are low since you already know you love the book, and there's no pressure to finish it again since you know how it ends.
18. Play a Round of MASH Using Your Favorite Literary Characters As Your Significant Other Matches
If you were a '90s and '00s kid like me, you may have played the fantastic match-making game called MASH. It's a silly game of chance where you find out who your future significant other will be from a set of options, along with other intriguing life outcomes, like your career and number of kids. On Valentine's Day, play a bookish variation on MASH using literary characters as significant other options. There's even a wikiHow guide on playing MASH for those who need a refresher.
19. Write a Letter to Your Literary Crush or Favorite Author
While we've got literary loves on the brain, why not write a love letter to your literary crush? One of the risks (benefits?) of being a reader includes falling in love with fictional characters, so dig into that vibe this Valentine's Day. Write about what you love most about the character, or why you think you're perfect for each other. If you're in the mood to write a letter to a real person, choose a favorite author of yours, and gush over why you love their books.
20. Emulate A Book Character And Go On An Adventure That Reminds You of Them
Reading allows us to go on adventures in our heads as we follow along with the character's journey. Why not push yourself to attempt a real adventure this Valentine's Day just like one of your favorite bookish characters might do? When I had an afternoon off from work recently, I decided to take a spontaneous ferry ride. Sitting on the deck looking out over the water, I thought, I feel like a character in a story. Let's be the main characters in our own stories this Valentine's Day!
Before You Go…
I hope this list helps you find some bookish joy this Valentine's Day. As Gabrielle Zevin says in The Storied Life of A.J. Fikry, "We read to know we're not alone. We read because we are alone. We read and we are not alone."