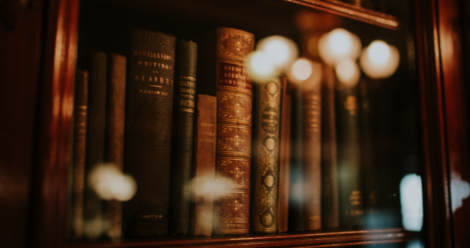 How To
How To Be A Rare Book Collector
It's easy to think of the rare book collector as a privileged animal. It's very easy to think that when you're stood in a book fair, clutching your hard-saved money and trying to pluck up the courage to even walk through the damn door.
Trust me, I've had those thoughts.
I still have many of them today, but I've learnt, at last, how to ignore them. I've learnt that I have a part to play in this male-dominated world of the rare book collector. I've learnt that I can bang on for three days about endpapers (I'm a literary Liam Neeson with a very particular set of skills).
Here's my top five tips on how to begin your life as a rare book collector.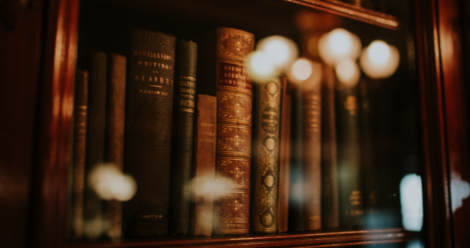 Think about your budget
Not everyone can shell out a thousand dollars on a purchase without blinking an eye. Think about what you can afford and then add a little "BUT IT'S SO PRETTY I HAVE TO HAVE IT" margin. If in doubt, take a friend who's able to talk some sense into you or, at the very least, take you for a cup of coffee before you remortgage your house.
Follow your passions
Collect the thing that means a lot to you. It might not be cool, it might not be trendy, but if you have an emotional connection to it then you go right ahead and you collect that bad boy.
Get educated
I'm a graduate of York Antiquarian Book Seminar (YABS), a three-day extravaganza of rare book-selling knowledge in York in the United Kingdom. There is a similar programme in America: The Colorado Antiquarian Book Seminar (CABS). Both seminars offer substantial scholarships and bursaries and you should apply for these. I did, and that's how I managed to attend YABS this year.
support women
There are some fabulous women-led initiatives out there, trying to change the face of rare book collecting. Check out The Second Shelf; a journal, online bookstore and actual real life bookstore (almost) in Soho. Here's an interview with the founder in Vanity Fair.
win prizes!
People will give you money for collecting beautiful things. Isn't that great? If you're a female book collector under thirty, the Honey & Wax Book Collecting Prize should be your first port of call. Several universities in the UK run prizes to encourage book collectors (sometimes these are for students of that university only, so check the rules), and so do some universities in the U.S. – here's Princeton, for example.