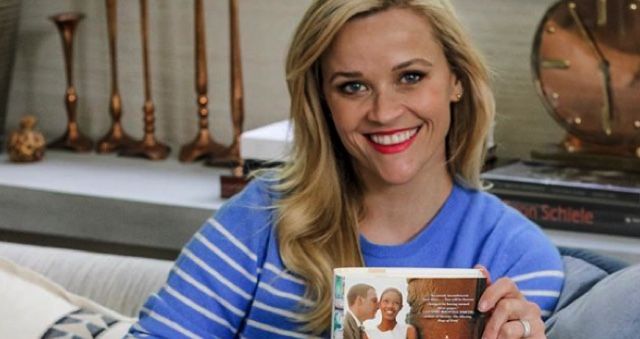 Critical Linking
How Reese's Book Club Is Keeping Hello Sunshine on Top: Critical Linking, September 26, 2019
Critical Linking is a daily roundup of the most interesting bookish links from around the web, sponsored by What They Meant for Evil by Rebecca Deng published by FaithWords, an imprint of Hachette Book Group.

---
"Reese's Book Club has become an essential space for stories featuring diverse women as protagonists and authors. 'She has very selective taste, in terms of the fiction and nonfiction that she responds to,' Koh says. 'She's also a huge champion of women's voices, stories told from the female perspective, and stories that will move and change the way people think about female identity…The response was so enthusiastic that [the book club] then deserved its own Instagram handle. The Hello Sunshine mission…became merged with the book club mission.'"
Say what you want about celebrity book clubs; I'm here for any inclusive endeavor to uplift women.
---
"Joining their tribe seems simple enough: Get a book, read it, and voilà! You're a reader—no tote bag necessary. But behind that simple process is a question of motivation—of why some people grow up to derive great pleasure from reading, while others don't. That why is consequential—leisure reading has been linked to a range of good academic and professional outcomes—as well as difficult to fully explain. But a chief factor seems to be the household one is born into, and the culture of reading that parents create within it."
I wish a little more was said about access to education being a factor, but still an interesting piece on what makes one more likely to become a reader.
---
"Whether work, love, loss, political and global events (or just life in general) are leaving you feeling overwhelmed and uncertain, there is strength to be found in words.
Looking to some of the greatest writers and poets in the world, we've found comforting insights to remind you that you've got the inner power to trust your instincts and come out the other side… From autobiographies to poetry via dystopian fiction, read on and be inspired."
I was expecting a whitewashed list but was pleasantly surprised. Inspiring words from Madeline Miller, Elizabeth Acevedo, Chimamanda Ngozi Adichie, Toni Morrison, Roxane Gay, Octavia Butler, and more.