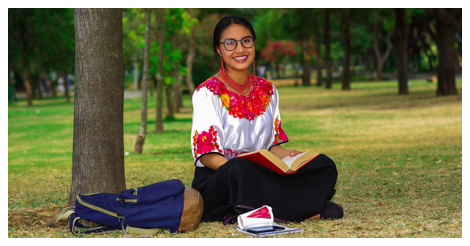 Every year, when I start my college composition course, I ask my students to write down a few things about themselves. They just answer a few questions. It helps me learn their names, but it also helps me predict our class and where it is headed. I always ask, "What is your favorite book and when did you read it?" and "What was the last book you read cover to cover?"
Their answers help in so many ways, but primarily, if I can see that a student is actively reading and reading at length, I know that they are simply comfortable with language. There are also great hints in how they react to these questions. I've gotten some "I don't read" and "the last book I read was in middle school" and other general responses that show their hesitancy to take on something cover to cover. But, what I've noticed is that if my students write down a book that they are fairly passionate about, and preferably something they've read independent of school, the way they discuss this book is complex both at the subject and sentence level. In other words, they know how to process language easily because they've been doing it for a while. They know that commas= breaths. They know that, yes, grammar doesn't have all the importance, but it does help.
For me, teaching grammar is one of the more tricky elements to approach because we see it in different ways. I see it as a puzzle in which you have a few tools to make complex statements. It's a nerdy challenge that I love. Students often see it as something they despise that could drag them to the depths of hell OR something that everyone has warned them about, and if they don't learn the rules they won't succeed in class, school, relationships, work emails and life itself. It's rough. It's dramatic.
The truth is, by the time students walk into my comp classroom, they've had a whole myriad of parent and teacher learning scenarios and book reading experiences that define their experience level. And while I can improve that, it often feels as though if they missed out on reading at certain points in their lives, it will take lots of catching up to get them back to that golden point of grammar-comfort.
Other people have talked about this too– Julia Eccleshare over at The Guardian put forward the idea that children's books are a good way to start toward this. And the kids might dislike grammar less if we are talking about voluntary reading. Michelle Navarre Cleary at The Atlantic compares reading comfort level with riding a bike.
There are many arguments in this realm, including that awareness of grammatical rules is an important and necessary thing for writers, which I wouldn't necessarily argue against. Regardless, an early focus on reading can make it all much easier.
The moral of this story– see if you can get your kid to love reading without forcing the concept. Then, they might do better in college. Sweet.