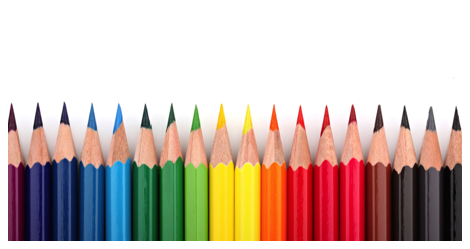 This content contains affiliate links. When you buy through these links, we may earn an affiliate commission.
I never thought I was someone who'd be giving testimonials for Adult Coloring Books. Initially, I wrote them off as a quirky fad, never thinking I'd be one of "those" people. Who has the time to sit and color? Who honestly has the attention span? I certainly don't—but after a year of embracing the trend myself, I find it easier to focus. It's also less excruciating to sit still in the present moment.
Mindfulness is not my strong suit. I tried yoga. I tried to meditate. Nothing clicked. I didn't know it yet, but I needed an Adult Coloring Book in my life.
I've got chronic anxiety and attention difficulties. Last year, I hit a wall. I could barely concentrate on a single page. My fearful thinking was getting me nowhere. I felt hopelessly stuck.
Artistic stress tolerance tools are wonderful, especially for left-brain folks. Ironically, my first attempt at using my Adult Coloring Book was in itself stressful, and I ended up getting so anxious and upset that I put it aside for weeks. My mistake was going in with the expectations that I would color everything perfectly. I wanted to in the lines, shade each image until there were no weird lines, and color all and fauna as close to real life as possible. (No purple bunnies allowed or blue tree trunks allowed!)
I also expected to be finished within a certain amount of time, because I love instant gratification. But as it turns out, coloring takes time…and patience. I had to let go of my rules that seemed rational in my perfectionist/control freak mind. I challenged myself to color without abandon. After all, it wasn't like I was going to be graded on my work.
Today, my Adult Coloring Book allows me to create an open dialogue between my addled brain and myself. When I start a new page, I don't limit my creativity by going in with expectations or intentions. I color without direction: I let my hand and my colored pencil go where it wants. I pull my pencils out of a little pouch, so that I never know what color I'll be using. It helps me to slow down, and occasionally remember to breathe. I'm learning to tolerate being present.
An added bonus is that working in my Adult Coloring Book encourages me to care less about the way I'm perceived. I no longer worry that people will judge me for enjoying a past time that also entertains children. If I feel like coloring on the train or while I'm waiting at a cafe for a friend, I do it without embarrassment. Surprisingly, it sparks wonderful conversations with strangers, who are often inspired to try it themselves.
Johanna Basford's illustrations of gardens, forests, jungles and oceans are especially fun to color. Enchanted Forest is my personal favorite.
I encourage any adult to have a go at coloring. Whether it's for pure entertainment, mindless boredom, or a form of meditation—you're sure to find the Adult Coloring Book and art materials that suit you best!
Readers, what do you think of Adult Coloring Books? I'm curious to hear your thoughts!