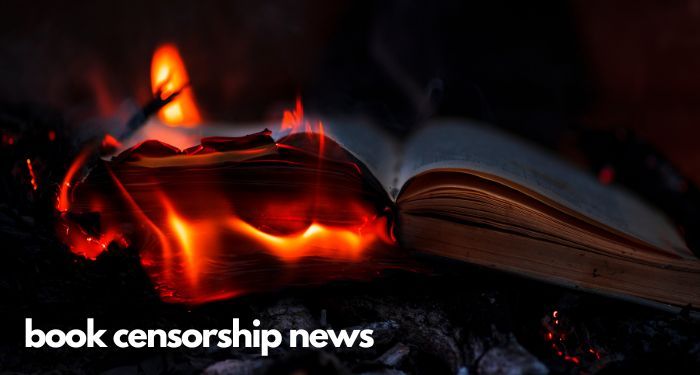 Censorship
How Long Until a Library Worker Is Killed?: Book Censorship News, April 7, 2023
When book banning started to heat up two years ago, many wondered how long until a library worker would be seriously hurt over defending the right to read. Now, we know it's not going to be long at all.
Over the last month, several libraries have faced bomb and shooting threats as a direct result of the books housed in their collections. Books that were reviewed by professionals and deemed appropriate for those school and public libraries. Books that, of course, feature queer and/or BIPOC writers and characters who do not align with the views of those who believe that dialing in murder threats is an appropriate way to handle those who do not follow their radical right-wing Christian nationalist agenda.
The flood of threats in March are not the first threats. But they represent the most number of threats leveraged against library workers so far. And it should go without saying by now that this fight is not about the books. It's about eradicating people, both those who are queer and/or people of color and those who choose to defend their rights to exist exactly as they are:
Pictured above: the threat to shoot up the Lebanon Public Library in Indiana. This library was closed for nearly a week following the threat.
A bomb threat called into Northwest Junior High (Iowa City, IA) over the book This Book Is Gay. Interesting that the article downplays the credibility of the threat but also mentions this was a nationwide coordinated effort. The district removed the book from shelves for review following the threat.
But it wasn't just once. That school had a second threat called in, too.
A bomb threat called into the IndyReads program (Indianapolis, IN). While not focused on library workers specifically, this is worth including here because it put literacy advocates and booksellers in the line of danger.
Hendersonville Public Library (TN) received several bomb threats from an individual in Connecticut related to the Kirk Cameron nonsense that happened there. Your god would be so embarrassed.
Hilton Public Schools (New York) received a bomb threat over This Book Is Gay.
Actually, that district had two bomb threats.
Nelson Public Library in British Columbia, Canada, canceled their drag story time event over violent threats.
While we're abroad, there were death threats over a drag story time at the Mount Gambier Public Library in Australia.
In Ireland, libraries are being warned to beef up security. If you're thinking "okay, that's not the U.S.," it is the U.S. that is fueling this.
Violent threats against a drag storytime outside an animal shelter in Louisville. This was one day before the shooting at a Christian School in Nashville.
Shove your thoughts and prayers. You need to show up and have your voice heard. This is unacceptable, it's abhorrent, and it is going to end in bloodshed.
Which is exactly what the bigots want. They see this as their holy war and they themselves joyful warriors.
Book Ban Legislation Update
Take some time to catch up on the latest updates on book ban legislation making its way through various state legislatures.
Book Censorship News: April 7, 2023