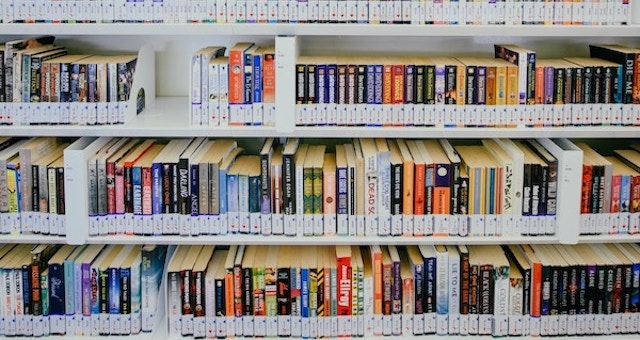 Libraries
When Natural Disasters Strike, Libraries Support Their Communities
Libraries are usually associated with the literature and collections they house—buildings where you can pick up the latest book, magazine, or DVD releases. But when a natural disaster strikes, libraries are increasingly playing central roles in local relief efforts, offering much needed stability and resources to their communities. Library systems are finding ways to elevate and support their patrons, even when their collections and buildings are also damaged or lost in the same disaster that make their help so vital.
I saw this firsthand when I worked as a Youth Services Library Associate for the Cumberland County Public Library & Information Center (CCPL&IC) in North Carolina. When Hurricane Matthew hit in October 2016, it caused 29 deaths across the Carolinas and an estimated $10.3 billion dollars worth of damage in the U.S. It was catastrophic.
In Cumberland County, Matthew dumped three to four months' worth of rain in about 12 hours. Homes and businesses were flooded, utility services were knocked out, and roads were impassable.
The CCPL&IC system was not spared. The Headquarters Branch library sustained flooding that impacted the entire lower level. The flooding mostly affected administrative offices, computer, technical, and marketing services, meeting spaces, and the Friends of the Library book storage. Up to 100,000 books were damaged and had to be thrown out. Furniture, carpeting, drywall, and shelving were destroyed. The building's elevator flooded and was temporarily out of order.
Despite the damage, the CCPL&IC system reopened as soon as possible—because residents desperately needed access to library resources.
In the aftermath of Hurricane Matthew, some people sought out the library system for basic utilities. Without power at home, they came to charge their electronics or use the restrooms. Others needed help finding and filling out forms to obtain disaster relief or insurance claims. Some came for our regular services; our programs and resources were welcome distractions from the flooding. And our computer labs and WiFi were widely used.
CCPL&IC Director Jody Risacher said that while it was stressful leading the system through Hurricane Matthew, it was extremely fortunate that only one building was impacted by the flood.
"We had 7 others that could pick up some of the load that Headquarters could not carry," Risacher said. "We were quite mindful of the impact of the flood on our community. We focused on providing information through our public bulletin boards and information racks for the community, regarding FEMA and resources."
In the immediate aftermath of the flood, library staff members volunteered at the Department of Social Services and for Emergency Services. CCPL&IC also extensively utilized an informational pamphlet called Community Resources for Those in Need (CRFTN).
The CCPL&IC system is not the first to sustain damage in a natural disaster and to continue to offer services to its community. The 2018 Camp Fire in Northern California killed more than 80 people and forced tens of thousands of people to evacuate their homes. While the Paradise branch of the Butte County Library System was one of the only structures in town to survive the fire, the building and its collections suffered extensive smoke damage. The Butte County system kept its remaining branches open to serve the public. Links to fire recovery resources are still prominently displayed on the County website, over one year after the fire swept through the county.
Hurricane Harvey devastated the Houston area and Harris County, Texas, in 2017. Twelve branches closed because of extensive flood damage. Multiple branches have yet to reopen. Still, the library system has used temporary pop-up libraries and bookmobiles to help meet the needs of their community.
Director Risacher says libraries are particularly valuable community resources during disasters.
"After a disaster, the library can provide a quiet place or a place to help you through a tumultuous time in your life," she said.