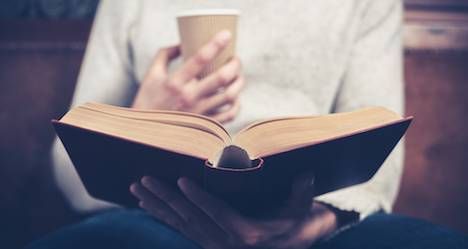 This content contains affiliate links. When you buy through these links, we may earn an affiliate commission.
I have always been the reader in a family of readers. My brother and I used to share books. He got Harry Potter and the Sorcerer's Stone in the book order, I had all of the Tamora Pierce books. We swapped the historical fiction series, Dear America (the "girls' books") and My Name Is America (the "boys' books"). But, as often happens to teenage boys, my brother lost his reading ardor.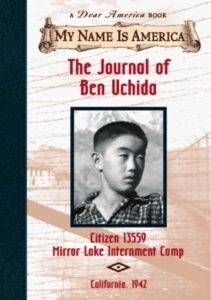 I met my husband while backpacking in Australia. We didn't have smart phones or regular internet service, so we read a lot. That was part of the allure of my now-husband. The Girl With the Dragon Tattoo by Steig Larson was on every hostel shelf, so we read that together. We listened to Harry Potter while driving across New Zealand. He read The Picture of Dorian Grey and John Krakauer's Into the Wild. Once we were back to real life and real jobs, though, my husband fell out of the habit of reading.
As an online grad student and stay-at-home mom, my brother and my husband were my primary peers. Reading was my escape. I was reading books that were thrilling me and I wanted to share them with people important to me. So, I started a book club and made them join it.
S.P.E.W. IN THE BEGINNING
I named it S.P.E.W. in the spirit of Hermoine. I, too, was creating a club that no one had asked for and making my friends join it because it was something that I wanted us to do. My brother and my husband both know my Hermione-like tendencies and often humor me.
Our S.P.E.W. was set up to be pretty casual. We'd all just read books and suggest them to the others if we liked them, then talk about the book for maybe 3 minutes once one of the others had read it. Maybe that sounds like just friends who read books, but I wanted to get these former readers back to the fold. I wanted to hear what they thought about books.
We are all from the Harry Potter generation (just about Harry's age when each of the first books came out), so we started off talk Harry Potter together, debating interpretations of character arcs and Stephen Fry's narration or Jim Dale's. My husband now listens to the entire Harry Potter series every winter.
I bought my brother Red Rising for Christmas (because I am that person who buys books for everyone). He read it just in time to get hooked by the series two weeks before Morning Star, the final book of the trilogy, came out.
We found that audiobooks suited each of our lives best right now and started picking out narrators we preferred. I took my husband to the library for Library Card Sign-up Month. I found the online form for my brother to sign up and access his library's digital content. Both are expert Overdrive users now.
I told them how much I loved the first audiobook of The Raven Boys, and it became a group series for us. My husband loved it. On a long car trip, he kept a close eye on our kids in the back so that we could turn on The Raven King as soon as they were asleep. My brother thought he needed to re-read the whole Raven Cycle series to really embrace the twist at the finale.
S.P.E.W. Now
This summer, my husband was so caught up in Mr. Penumbra's 24-Hour Bookstore that he didn't see me hallooing for more sunscreen while I watched our kids in the pool. I ended up sunburned. The dangers of giving a good book.
We've all read Six of Crows by Leigh Bardugo, The Diviners by Libba Bray, and The Hunger Games by Susan Collins. We've all watched Arrival and talked the shows of American Gods, Game of Thrones, and The Handmaid's Tale. My husband just finished Red Rising and we'll have a brief chat about it this weekend when my brother comes to visit. I want them to pick up Born A Crime.
Neither considers himself a reader, but in the past year both have begun jumping off into their own selections. My husband has picked up poetry books, wanting to read something he'd never read, and listened to Shrill by Lindy West because he wanted to read more women. Over the summer my brother was reading Margaret Atwood, Oryx and Crake, because he liked Hulu's The Handmaid's Tale and wanted more Atwood.
They give me suggestions now, rather than the one-way street that my S.P.E.W. was in the beginning.
Both my husband and my brother have read well over 10 books this year. This may not sound like a lot to the yearly triple-digit readers, but a large portion of American adults don't even read one book each year. With their 10+ each, Bro and Hubs are well in with us readers.
Reading as a primary hobby can ebb and flow for many people. I read practically nothing for fun while in college. I don't assume that I've made my husband and brother into lifelong bookworms. But I have brought them around to remembering how fun books can be. They know the feeling of having a reading habit as an adult. And I get to share my book feelings with people I love.