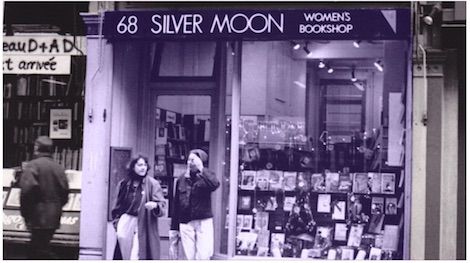 How Feminist Bookstores Changed History: Critical Linking, October 7, 2018
Sponsored by A.A. Knopf, publisher of Blood Communion, the latest in the Vampire Chronicles, by Anne Rice.
---
The affinity between print and feminism stretches back to the earliest days of movement, but feminist bookstores are very much a product of the second wave. Invigorated by the blossoming feminist and gay rights movements of the early 1970s, a rapid emergence of feminist spaces and infrastructure that could offer tangible support to women's creative efforts emerged across North America. It was a phenomenon that became known as "women's culture", or the Women in Print movement, and it laid the foundations for a revolution in feminist literary projects.
Absolutely fascinating reading on how feminist bookstores changed history. 
____________________
6. MASCOT
We might use it more generally to mean an emblem or symbol, but a mascot was originally a talisman or charm, namely something intended to be used to protect someone from harm. In this sense the word is derived from masca, an old Provençal French word for a witch or sorceress.
Spooky etymologies are the best etymologies! 
____________________
Riverhead Books will publish the next novel by Elizabeth Gilbert, called City of Girls, on June 5, 2019. The book ias a "love story set in the New York City theater world during the 1940s," the publisher said, adding that the "novel of glamour, sex, and adventure centers around a young woman discovering that you don't have to be a good girl to be a good person."
And the main character is 95-years-old. This sounds awesome.