Audiobooks
How Does Libro.fm Work?: Answers to 10 Questions
If you're an audiobook reader, you might have seen some buzz about an amazing service called Libro.fm. Libro.fm is an audiobook service that is very similar to Audible, but with one key difference: They're an independent company that allows you to designate a portion of your audiobook sales to an independent bookstore of your choice! How cool is that? That means you can still support indie bookstores while also reading digital audiobooks, which is a win-win as far as we're concerned. How does Libro.fm work, you ask? We've got answers to ten of your biggest questions about Libro.fm!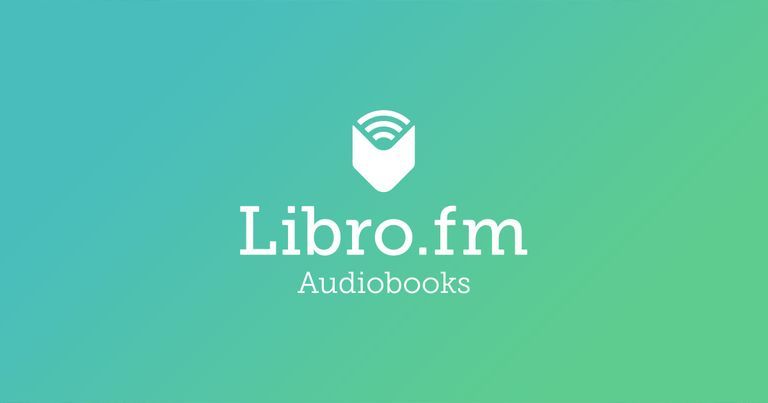 How Does Libro.fm Work?
You can buy books from Libro.fm à la cart—i.e. individual titles at their listed price—or you can subscribe to their monthly subscription service and get credits that you can redeem for any audiobook in their extensive catalogue. You can also buy audiobooks from their sale section.
How Much Does Libro.fm Cost?
Audiobooks prices vary by publisher, but a monthly subscription costs $14.99 per month for one credit. (The first month is free!) When you have an active subscription, you also can purchase additional titles at 30% off the list price, and Libro.fm has a robust sales section where titles of all genres and categories are routinely marked down to between $2.99 and $9.99.
How Do I Listen to Libro.fm Audiobooks?
All audiobooks are DRM-free because Libro.fm believes that you should be able to access your audiobooks any way you choose. You can download the files to your computer, or you can use the free Libro.fm app from the Apple App Store or the Google Play Store. The app has a clean design that displays book information and allows you to sort your audiobooks into various folders and adjust playback speed and set timers. At this time, audiobook browsing and in-app purchases are not supported.
Can I Return a Libro.fm Book?
Yes, Libro.fm is happy to process returns to ensure that their customers are satisfied. However, you must contact them at hello@libro.fm in order to process returns. They require this to prevent abuse of the returns system.
How Do You Cancel Libro.fm?
If you want to cancel your subscription, no problem! Just head to "Your Account" and scroll down to "Membership." You can cancel your membership at any time and keep your credits and your audiobooks. You can also resume your membership at any time by heading to this section in your account and clicking "Resume Membership." You can redeem your credits even if you don't have an active membership.
Can I Gift Libro.fm Audiobooks?
Yes, you can gift Libro.fm audiobooks! You have a couple of different options. First, you can gift monthly subscriptions (1, 3, 4, or 12 month subscriptions) or you can gift individual titles (and if you're a member, individual titles are 30% off, including gifts). Your recipient does not need to have a Libro.fm account, although they will have to create a free account if they wish to access their gift. All you need is their email address, and you can even choose the date that you'd like them to receive their gift! If they already have the title you gift, they will be able to redeem it for the cost of the book and get a different audiobook.
If you want to purchase audiobooks in bulk for gifting (say, for your entire office or a class), Libro.fm can facilitate that!
Can I Change My Libro.fm Independent Bookstore?
You can absolutely change your independent bookstore, even if you signed up in-store. Simply head to "Your Account" and look for the "You Support" tile on the right side of the screen. It should display the indie store your purchases support. There is a "Change Bookstore" button below the store's logo, and you can search any indie bookstore in the U.S. affiliated with Libro.fm. (If you don't see your local indie listed, they likely aren't affiliated with Libro.fm yet—but you can ask them to look into it!) Your account settings will change immediately. This is great if you move and want to support your new local indie, or if you don't have a local indie and want to spread the love.
How Does Libro.fm's Selection Compare to Audible or iTunes?
Libro.fm boasts over 125,000 titles and they carry 99% of bestsellers and new releases. There may be some instances in which you are not able to find an author or a title you love, and that has to do with rights—publishers or authors license Audible exclusive rights to certain audiobooks, which means that only Audible listeners can access those titles. (Unfortunately, it also means you won't be able to find them through your library lending program of choice, either.) However, as the popularity of services like Libro.fm rises, the tides may change!
How Does Libro.fm's Referral Program Work?
If you love Libro.fm and want to share the joy, you can find a referral link at the bottom of the "Your Account" page. You can generate a unique referral link, send a referral email, or generate a social media post. Then, when your friends join Libro.fm, they'll get a free book for their first month. After that, when they've purchased one month's paid subscription, you'll get a notification that you've received a free referral credit—even if you don't currently have an active membership. There is no limit on referrals and free audiobooks you can earn.
Does Libro.fm Have Any Other Perks or Exclusives?
Libro.fm is a growing company with lots of exciting developments. One is book clubs—they have a Kids Club, a YA Club, and a romance book club called Kiss Club. There's no monthly commitment, but each month Kids' and YA books are offered on discount, and the Kiss Club offers a selection of romance titles at $3.99. No active membership required to participate or purchase!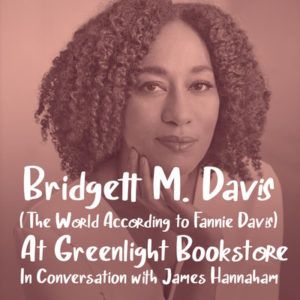 Libro.fm has also recently started to offer Author Events—recorded author events at indie bookstores around the country that are free to download at any time! Recently available author event downloads include Sloane Crossley, Mark Bittman, Bridgett Davis, and John Waters.
Not sure which service is right for you? Before you make the switch, read our Audible vs. Libro.fm review and rundown! And if you do decide to switch over from another audiobook service, you can enter coupon code SWITCH and get your first three months for the price of one as a thank you!