Opinion
How Do You Survive in a Bookstore-less Town?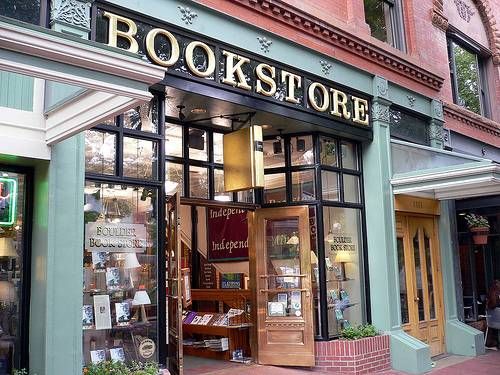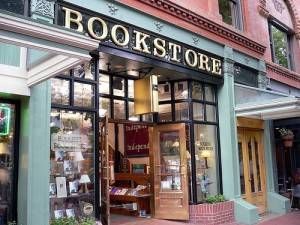 How do you survive in a town without a dedicated bookstore? That's the dilemma I find myself in now and I'm not sure what to do.
I got spoiled when I was in grad school in Madison, WI. I lived right downtown and was within a 15 minute walk to six different bookstores. I had my choice between new and used, big and small, feminist and ideological and university.
Avol's Books, my favorite used bookstore, was one of those places so filled with books it's easy to get lost. Because the store is independently owned, everything is shelved in those oddly idiosyncratic categories where you start looking in Media Criticism and end up finding a copy of Thunderstruck by Eric Larson shelved nearby in True Crime. It was easy to just get lost inside, either from being distracted or getting turned around in the shelves.
My favorite new bookstore was A Room of One's Own Feminist Bookstore, a small, independently-owned shop that specialized in new fiction and feminist nonfiction. The store did an amazing job featuring the best new fiction, but it also had a great and deep backlist to explore. They were also willing to order any book you wanted — I got far too used to requesting a book online and going to pick it up in person (along with a few other books while I was there).
A few months ago I picked up from Madison and moved to a college town of 5,000 people in rural Minnesota to take the job of my dreams. I don't regret that decision at all, but there are definitely things I miss from city life — a bookstore chief among them.
My town does have stores that sell books. The university bookstore has textbooks and a small selection of other fiction and nonfiction. An entertainment store downtown rents and sells movies and video games, plus has a book collection. The local Pamida (a small-town version of Target) also has a books section… but there's no dedicated bookstore. I miss that.
I also don't know how to keep feeding my book habit without a bookstore to peruse. I've been ordering more books online from places like Powell's. There are some bookstores in towns between an hour and 45 minutes from me that I'm excited to visit too. But… it's a little dissatisfying. I need a little help. How do you survive in a town without a bookstore?
Photo Credit: ImaginaryGirl via Fickr