Audiobooks
How Audiobooks Reignited My Love of Poetry
This content contains affiliate links. When you buy through these links, we may earn an affiliate commission.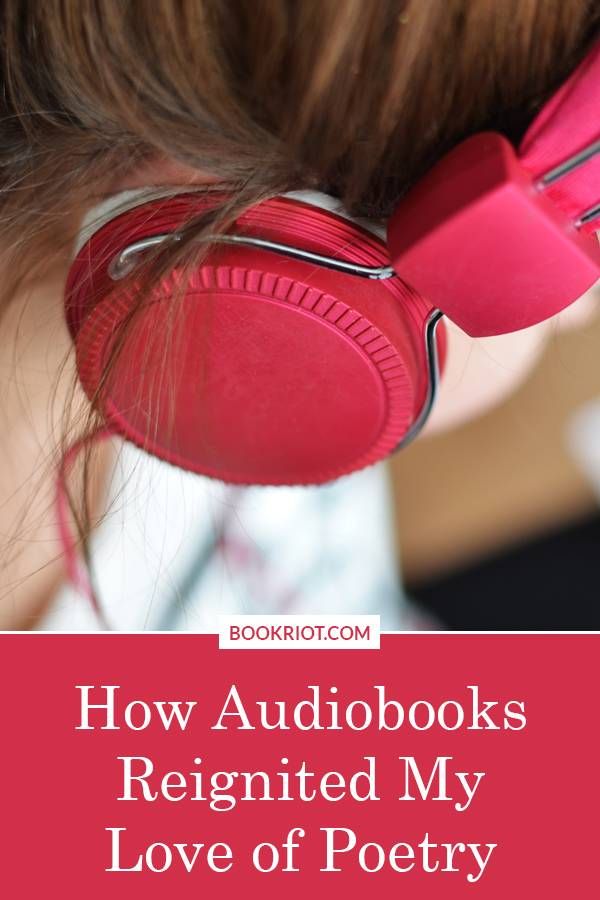 A few years ago I wrote about my reluctant journey to becoming a poetry reader and last year I wrote about how I rediscovered the magic of audiobooks. For some reason, it had never occurred to me that there might be poetry audiobooks, at least not until recently.
I was browsing my library's Overdrive catalog when I happened upon a volume of poetry that had been on my to-read list for some time–Milk and Honey by Rupi Kaur. Sure enough, the once-self-published, now bestselling collection made famous by the bookstagram community had been recorded by the author for auditory consumption. I was pretty excited.
Unfortunately, it was a big flop. Despite the thousands of gushing Goodreads reviews and ebullient endorsements by book bloggers and BookTubers the world over, I was horribly disappointed by the quality of the writing and annoyed by the author's breathy delivery.
Less than a week later, I had the opportunity to download a review copy of Warsan Shire's Teaching My Mother How to Give Birth, also read by the author. I was skeptical. Shire and Kaur are often spoken of in the same breath and share a similar level of fame in the online book community. There is even a Tumblr blog called Warsan Shire and Rupi Kaur: An In-Depth Analysis. On a Bustle list of books to read if you love Warsan Shire, Milk and Honey is number one.
I decided to give it a try anyway. Teaching My Mother How to Give Birth is only a pamphlet, after all. The audiobook is barely a half hour long and thus not a great investment of time. I was totally blown away. Everything, from the imagery to the author's skilled narration, was perfect. It was my first five-star Goodreads review of the year and it left me hungry for more.
Not long after, Penguin Random House sent me a few other poetry audiobooks, all read by the authors. Billy Collins' Aimless Love, Mary Oliver's Dog Songs and A Thousand Mornings, Maya Angelou's Celebrations. Not all of these were smash hits. I felt surprisingly apathetic about A Thousand Mornings, despite the fact that it is partially about and inspired by the landscape of my home state. Celebrations grew on me as I listened but didn't leave me breathless. Only Billy Collins was able to rival Warsan Shire's ability to make me drop everything and savor each syllable.
Despite my mixed success, listening to authors read their own poetry collections made me realize something that will undoubtedly impact my reading life far into the future: I really like listening to poets read their own work. I like it just as much as, if not more than, reading poetry from a book. Hearing it read just as the author intended it to be, from the lips of the author herself, adds a whole new dimension to the poetry experience. For some reason, this seems revelatory to me, despite my preexisting fondness for poetry slams. Perhaps it is because I have now had the opportunity to read and listen to some of the same poems (I previously read Mary Oliver's Dog Songs in print) and compare the two experiences more closely.
I sincerely hope poetry continues to grow in popularity and that more publishers produce it in audiobook format. I certainly will be first in line to listen.