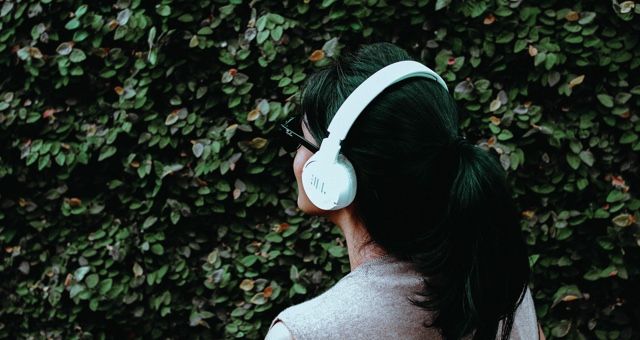 Audiobooks
How Audiobooks Kept Me Afloat in a Job I Don't Like
This is probably the most personal article I've written for Book Riot since I had the luck to start contributing for the platform. It's a time for change for me once more, so it felt like the right thing to do: job vacancies fill my browser, my house increasingly becomes a mess, with things toppled on top of each other, ready for yet another move, and I try to apply Marie Kondo's techniques, with many boxes filled to the brim with stuff to give away gathered in a corner. I guess it's time to procrastinate a bit more and get it all out.
Since our jobs take up most of our day, it is wise to find a career that we like, but life and circumstances sometimes turn us against ourselves and, in the end, a job is a way to make ends meet. To be fair, I hardly feel entitled to complain seriously about mine; working as a cleaning lady in a foreign country, I am privileged in many ways: it's a flexible job, it pays my bills, allowing me to save up and to enjoy the occasional treat, it gives me a chance to improve my Dutch, it offers me tools for life (which I will apply to any jobs I may pursue in the future), and it has allowed me to connect to people and to win their kindness and friendship. My job is practical, and I do it in my best capacity because, while I'm working, I'm responsible for the trust my clients deposit on me, for their time and their money, for continuing to carry my company's name in good grace. But, to be completely honest, it's not a job I like. I miss the more intellectual challenge, I miss using my creativity, I miss waking up in the morning to go do something I'm passionate about.
It is not an exaggeration to claim that, during my working hours, audiobooks are my safe haven, my consolation prize, and my solace. Because I do a physically demanding job, which does not require a full focus (and that, after seven years working in the same homes, I already know by heart), I've found in audiobooks a way to let time drift away more quickly, to make my job lighter and more enjoyable, with the added bonus that it is a great boost on my Goodreads goal. They are the reason chores are now something I end up looking forward to, because I have that book to finish, that story to hear. Nonfiction makes up almost all of my reading list: science books, feminist essays, memoirs, books I would have trouble reading in print, which make my working day less of a bore and a struggle. Not to mention that they continuously teach me words I've been pronouncing wrong my whole life because I had learned them in print alone. Had it not been for audiobooks, I might have gone bonkers doing (and redoing) the same job day after day, week after week.
This summer, I'll be moving to a new country for the second time, to start a whole new life, and hopefully I'll be able to find a job I love and which fulfills me, but if there's one thing I'm going to miss about the current job, it's the audiobooks I was able to fit into each of my working days.
For better or worse, chores, crafts, and commuting will always be my faithful and unavoidable companions, and because of that, I'm forever thankful to those who make audiobooks come to life.
---
If you're looking for audiobooks to keep you company during working time, Book Riot gathered a few that you can fit under ten hours: fiction and mystery. And here are a few free ones, so you can have all the fun without busting that savings account. Enjoy!