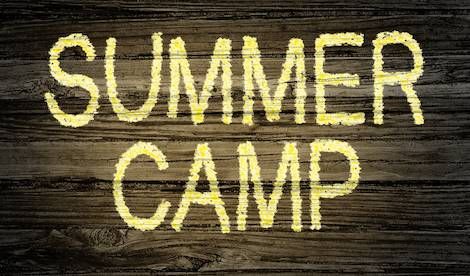 LGBTQ
Hot (Queer) Summer Nights: LGBTQA YA Books Set at Summer Camp
This content contains affiliate links. When you buy through these links, we may earn an affiliate commission.
Summer camps have always been fascinating to me as someone who never really got to experience them. In my mind, they're these magical places where all the rules are different, you make friends for life, every day is full of adventure, and, if you think you might be queer, the best opportunity to test that out. There's nothing like putting teens in a traditionally gender-segregated environment away from home to encourage queer exploration, am I right? In the spirit of the hot summer day in which I am writing this in my apartment, here are some LGBTQA YA books set in summer camp that I wish I could escape to right now. Enjoy!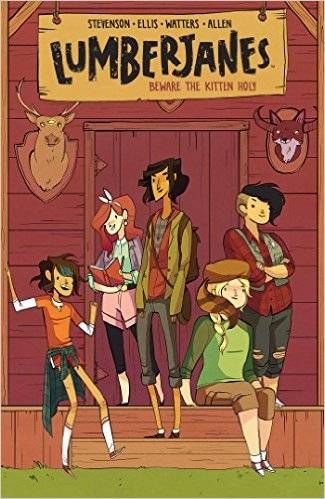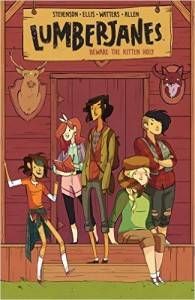 Lumberjanes by Noelle Stevenson, Shannon Watters, Grace Ellis, Carolyn Nowak, Maarta Laiho, & others: Obviously, Miss Qiunzilla Thiskwin Penniquiqul Thistle Crumpet's camp for hard-core lady-types is pretty much where I wish I lived year-round. Lumberjanes is endlessly charming, cute, and full of feel-good fun. It's essentially about an adorable, diverse, quirky group of girls—on the young end of YA—saving the day and having random adventures at camp. The girls-liking-girls is not the main attraction but it's definitely featured, and there's also a trans girl! Friendship to the max!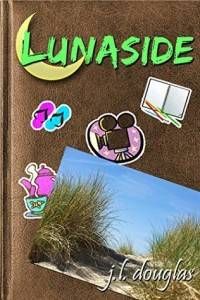 Lunaside by J.L. Douglas: Set in an art camp, Lunaside revolves around a lesbian love triangle—not exactly what teenager Moira had in mind when she got the job as a counsellor to prove to her mom that she was doing something worthwhile with her life. Apart from trying to figure out her attraction to the new counsellor Millie and starring in the camp's web series conveniently directed by her girlfriend Andrea, Moira still has an art camp to run. Is everything going to come crashing down around her? (Bonus!: there's a secondary asexual character.)
Honor Girl by Maggie Thrash: What doesn't sound amazing about a graphic memoir set in an all-girl Christian camp in the 90s, featuring first love and first heartbreak? 15-year-old Maggie never imagined in her wildest dreams she would fall in love at her beloved one-hundred-year-old Camp Bellflower for Girls, let alone with older, wiser counsellor Erin. But Camp Bellflower is not the place to be falling for a girl, and even Maggie excelling and letting off steam at the camp's rifle range might not stop either her or Erin's hearts from exploding.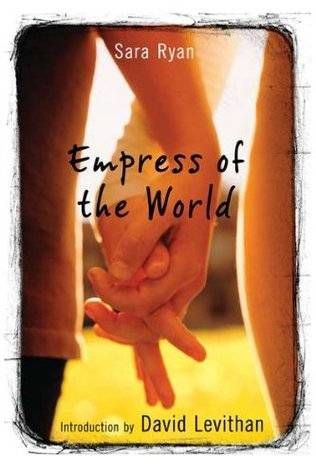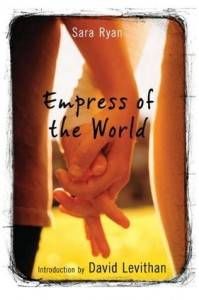 Empress of the World by Sara Ryan: This is a trailblazing, early queer-positive book not just in the general realm of queer YA, but for bisexual representation in particular. Empress of the World takes place at the Siegel Institute: basically summer school / camp for super smart, nerdy teenagers. This novel is a tender bisexual coming-of-age and coming-out story for Nicola, who falls for fellow camper Battle—a beautiful blonde dancer—after previously thinking she was straight. It also follows Nicola's new friends and all of their geeky interests.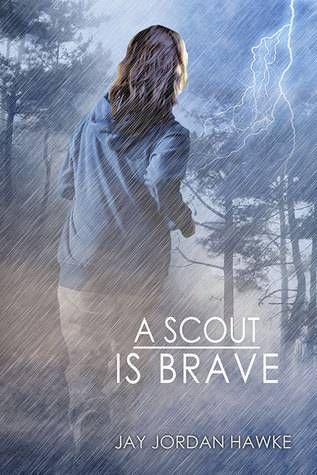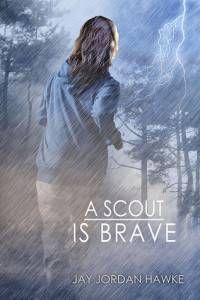 A Scout is Brave by Jay Jordan Hawke: Book number two in the Two-Spirit Chronicles series, A Scout is Brave follows Joshua, the brave scout of the title. On a Boy Scout camping trip, Joshua—to his own surprise—becomes the leader in standing up to the troop's bullies, his courage and kindness infectious for the other bullied boys. But Joshua's feelings for the son of their group's mean Scoutmaster and the discovery of a dark secret at camp make dealing with the homophobes even harder. He might have to learn to be brave in a whole new way.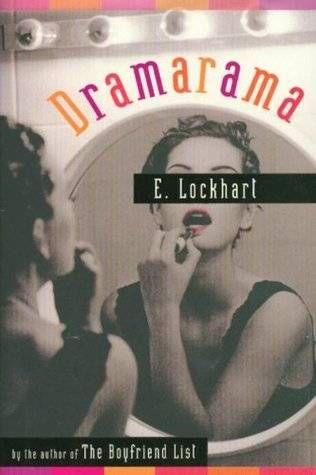 Dramarama by E. Lockhart: The premise of this book makes me wonder why there aren't MORE young adult novels featuring queer boys set in musical theatre camp. It just feels so right. Dramarama centres around BFFs Sadye—"big-boned," white, and straight—and Demi—black and gay. While both feel like invisible losers at home, at theatre camp they are, of course, given their time to shine. I don't think I can describe Dramarama better than the blurb: "It's a season of hormones, gold lamé, hissy fits, jazz hands, song and dance, true love, and unitards that will determine their future and test their friendship."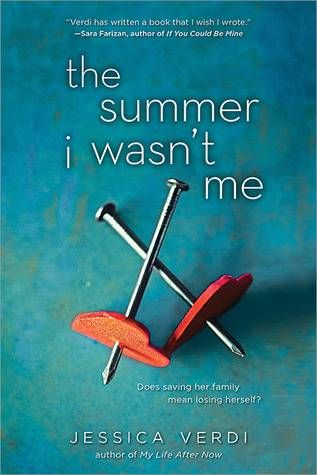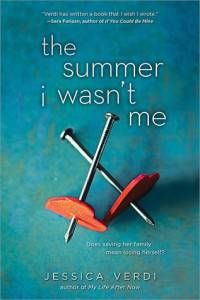 The Summer I Wasn't Me by Jessica Verdi: Okay, so I clearly don't want to escape to this camp, since it's of the gay conversion variety, but it still looks like an awesome book: Lexi didn't mean for her mom to find out her secret, but after her dad dies and her mom wants her to go to New Horizons summer camp, Lexi feels like this is her only opportunity to save what's left of her family. She honestly thinks she can change and learn to like boys. But making friends with the local rebel who knows the camp is crap and falling in love with a fellow girl camper aren't exactly the path to success at New Horizons…