How to host an audiobook club is sponsored by Penguin Random House Audio.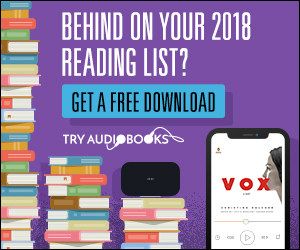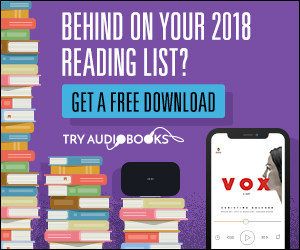 Keep up with your book club reading by listening to the audiobook. Audiobooks are the perfect complement to your busy schedule. Listen to new releases such as The Kennedy Debutante, by Kerri Maher and read by Julia Whelan and you can enjoy a whole new book club experience. For more listening suggestions, visit https://Tryaudiobooks.com/BookRiot.
---
Audiobooks are great! I've read stories I wouldn't be able to read in print form – for various reasons – because audiobooks are available to me, and I can't recommend them enough. Even if you believe you're not the type of reader who will ever pick up on audiobooks, or if you have tried them before and it didn't work out at the time, you should definitely give them a few more tries because once you get the hang of listening to them, you'll be hooked. An audiobook club can be the perfect step you need to get into them, so it's well worth giving it a try.
Whether you want to start your own audiobook club or you intend to leave that task to your local library or closer book-friend, here are a few ideas that you can pass along.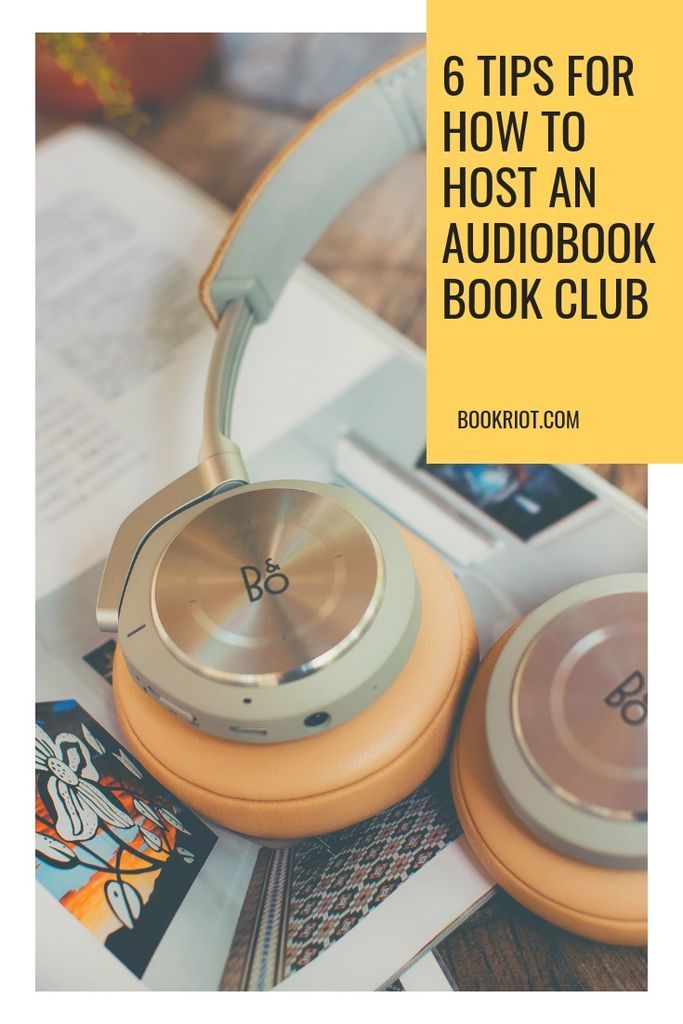 Start with the basic needs
What is the audiobook club main focus? Is it fiction, nonfiction, or both? Assemble a group of people and figure out what each element is looking for, what they're expecting from the book club, and their favourite authors and genres. It's also important to choose how many times per month or year you will be meeting up to discuss it together. Once that is defined, choosing which audiobooks to read will be a lot easier.
Choose a medium
Is it going to be a face-to-face or an online audiobook club?
Depending on the location of the group members, you need to figure out the easiest way to host the book discussions. Even if all participants are scattered around the globe, there's a way to make it work. Instagram live, Goodreads, or even Skype/WhatsApp/Facetime are just a few ideas on mediums you can use. If all members can move to one place to be together – either someone's house, or a local library, or even a space made available by the local council – find a spot and time that fits all and get to it.
Choose the frequency with which you'll meet for book debate
Book clubs can be monthly, quarterly, once a year, pretty much anything the members of the club decide to. Your club, your rules. But it should be consistent, have some methodology and its meetings well defined.
Find the audiobooks you want to listen to and choose an edition
After you have defined the theme, place, and how regularly you'll meet, it's time to choose which works you'll read. You can choose which books to read over a few months all at once, or you can choose the next book during each session. It can be a good idea for each person to bring one or two options they've been longing to read, and then everyone can vote.
After choosing the books, you'll need to find a way to get them. Depending on which story you intend to read, there are free audiobooks that can be downloaded by everyone, or you can all just agree to buy them off Audible, iTunes, or wherever you get your audiobooks from. Libby or Overdrive are a great option if you have them in your area, but audiobooks may have to be put on hold depending on your library's availability. Librivox can be more limited (they host only books which are under public domain), but it's free.
You'll also want to decide if you prefer to listen to the same version of said audiobook, or if you will allow everyone to chose their preferred edition. There is often more than one narrator available for a book, so you'll have to define which narrator suits everyone, or if people will simply hear whoever narrator, and whatever edition they prefer. Just be aware of abridged/unabridged editions, or you may get a very different version of the same book.
Alone or as a group?
Define if you want to listen to the audiobook all by yourself or as a group. Everyone has their own pace, so it may be tricky finding the time to listen to the audiobook together. If you have that chance, however, why not make this more social? Turn it into a gathering, with snacks and drinks, or even into a crafts-and-audiobooks club: knitting, embroidery, pretty much anything that uses your hands and not your ears goes along great with audiobooks, and as long as everyone enjoys being in a room silent together, doing other tasks, the club can be more than just a pleasant bookish experience.
If listening to an audiobook as a group doesn't really work out with your schedule, or with your personal taste, that's fine too! Get the audiobook and listen to it while doing your chores, or while commuting to work, you'll have the chance to meet with the rest of the group later and talk about it!
Be kind and have fun
I shamelessly stole the advice above from one of the audio comedy shows that got me into audio entertaining and, in a crooked fashion, taught me to listen to audiobooks. The line belongs to British comedian John Finnemore, and it's as good for life in general as it is for audiobook clubs in particular: book reading and book clubs are supposed to be fun and, as Edmund Wilson has brilliantly put: no two people ever read the same book. Listen to others and reflect on their point of view before defining it as wrong; two different perspectives may as well be equally correct. Enjoy one of the best forms of reading with like- or not like-minded people. Always be kind.