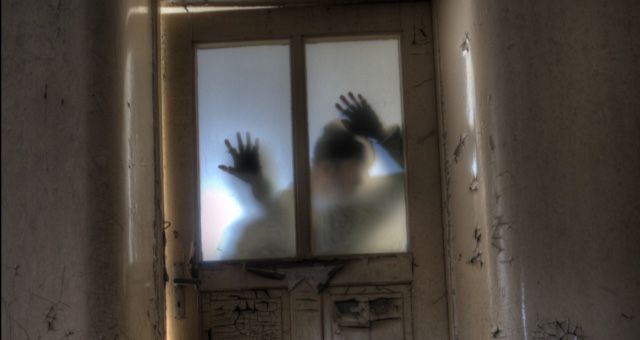 Horror
Mythology, Vampires, and Spirits: 8 Horror Novels By Latinx Authors
This content contains affiliate links. When you buy through these links, we may earn an affiliate commission.
Latinx authors writing horror is my favorite thing in the entire world. Be it in Argentina, Mexico, Puerto Rico, Bolivia, Cuba, or if you are a Latinx living in another country, you find myths and legends that your mamá told you about. She told you about them when you were behaving badly and said something like "it will take you away if you don't behave like a good kid." Either way, you begin to know about them. I was happy to find so many good gems that I didn't know about to make this list and share with you all. I hope you enjoy these eight horror novels by Latinx authors.
YA Horror Novels by Latinx Authors
Bethan is the apprentice of her town's powerful healer, Drina. Her life is quiet and happy until Silas and his friends brutally assault Bethan and her friend, Martyn. She asks Drina to help her bring Martyn back from death's door, but she knows it will cost her. Magic always asks for something in return. An ear, some hair, an eye, fingers…And she knows perfectly where to get them.
This science fiction horror novel will definitely keep you up at night. Courtney Alameda has given us really great horror content that obviously I have put down on this list. Let's start with Pitch Dark.
Monsters that kill with sound. This is what awaits Laura Cruz when she finds the USS John Muir. Also awaiting her? Tuck and his crew. They have slept in stasis on board of the USS John Muir and they hold a piece of Earth which is the last hope for humanity.
Shutter by Courtney Alameda
You cannot not mention Courtney Alameda in a list of YA horror novels.
Micheline Helsing is a tetrachromat—a girl who sees the auras of the undead in a prismatic spectrum. She's one of the last descendants of the Van Helsing line and her job is to kill monsters, more or less. Bullets for the corporeal undead and the lens for the spiritual undead.
This newly released YA novel is all about the legend of the Boogeyman, el Cuco. Set in Puerto Rico, Lupe and Javier will try to solve a series of murders. But the clues will bring them to a new realm of legends and myths.
Adult Horror Novels by Latinx Authors
Loteria by Cina Pelayo
Loteria is a short story collection about loteria, a Mexican game of chance. It is similar to bingo if you want to know more about it.
Each story in this collection will feature tales based on a Latin America myth, folklore, etc. for each card of the game. There will be monsters, ghosts, ghouls, vampires and werewolves. They're all fairytales but much more real.
Another short story collection, Her Body and Other Parties centers narratives that map the realities of women's lives. This collection uses horror and psychological realism to paint the worlds of each story.
If you have wanted to start a new vampire novel, this one is a good pick. Certain Dark Things is a dark, noir novel that has Mexico City as its background. With Aztec mythology, you will meet various protagonists and get caught in the web of their lives.
The Tenth Girl by Sara Faring (September 24)
The Tenth Girl is a gothic psychological thriller that centers on a Patagonian myth. A finishing school, a missing student, supernatural forces; this all awaits Mavi as she sets foot in Patagonia.