Book Fetish
Your Shelves Are Getting Spooky With These Horror Bookends
Some folks believe horror is only for Halloween. For the rest of us, horror is a state of mind and maybe (definitely) even a life style. Whether you're the former or the latter, maybe your bookshelves deserve to get into the spirit, too. Horror bookends are here to do just that.
Find below a collection of excellent horror bookends, ranging from scary houses to the creeptacular creatures from classic literature. These spooky finds are perfect all year long.
Spooktacular Horror Bookends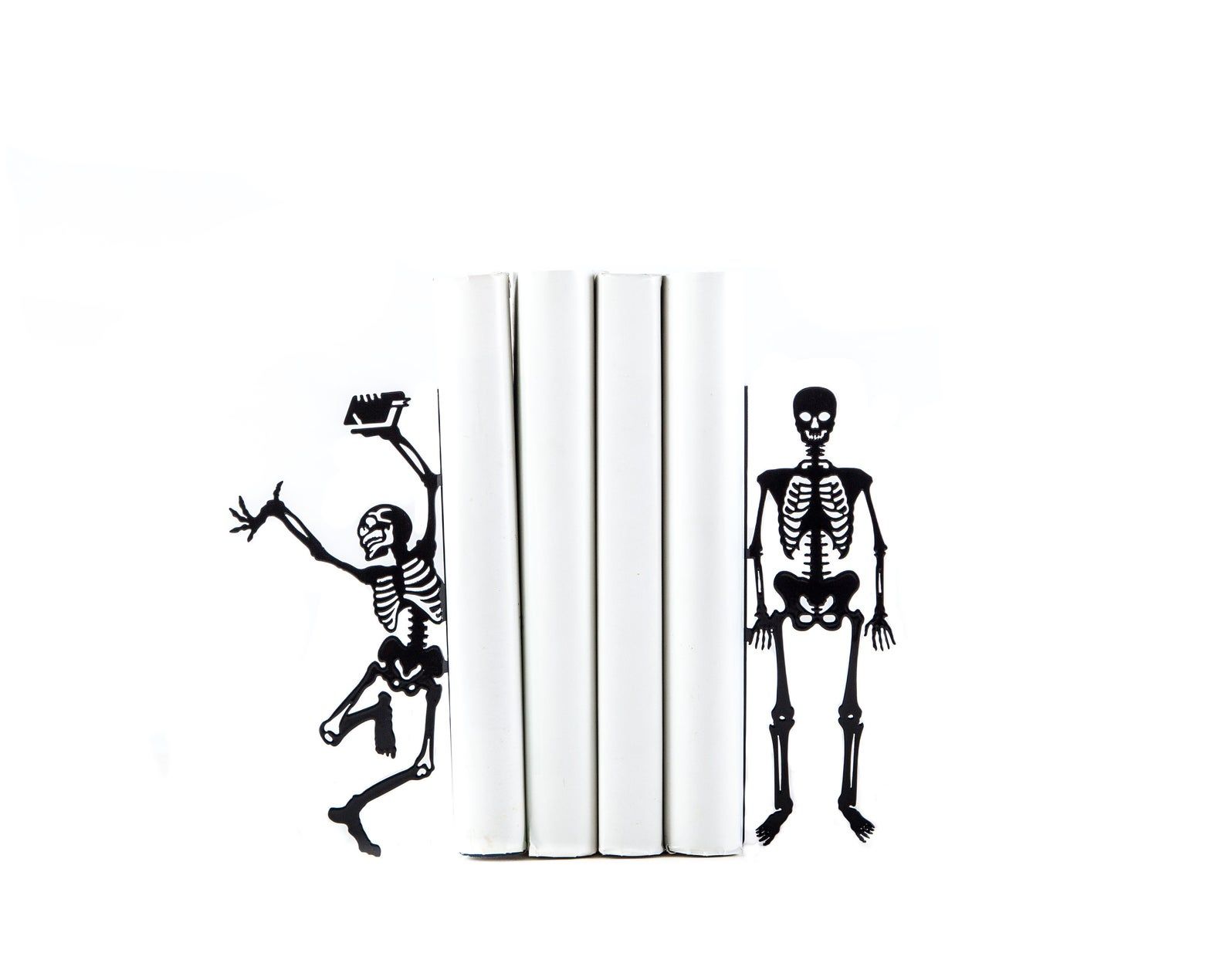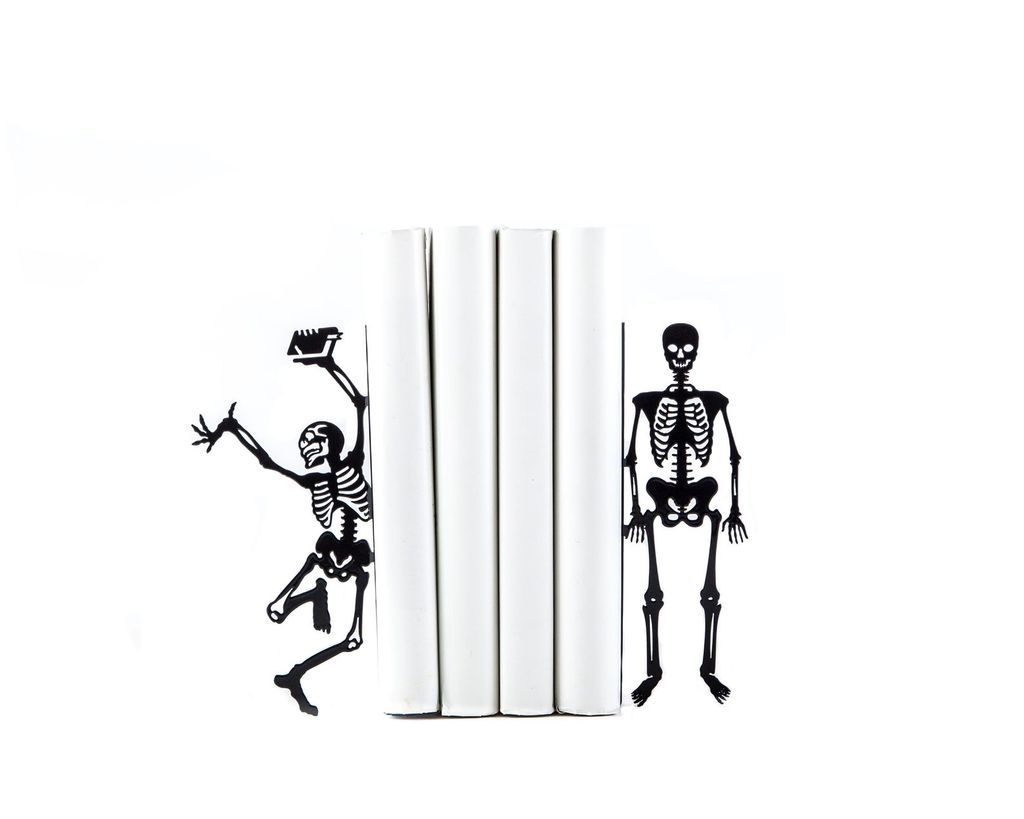 These skeleton bookends are so fun. Look at that lil guy dancing! $64 for the set.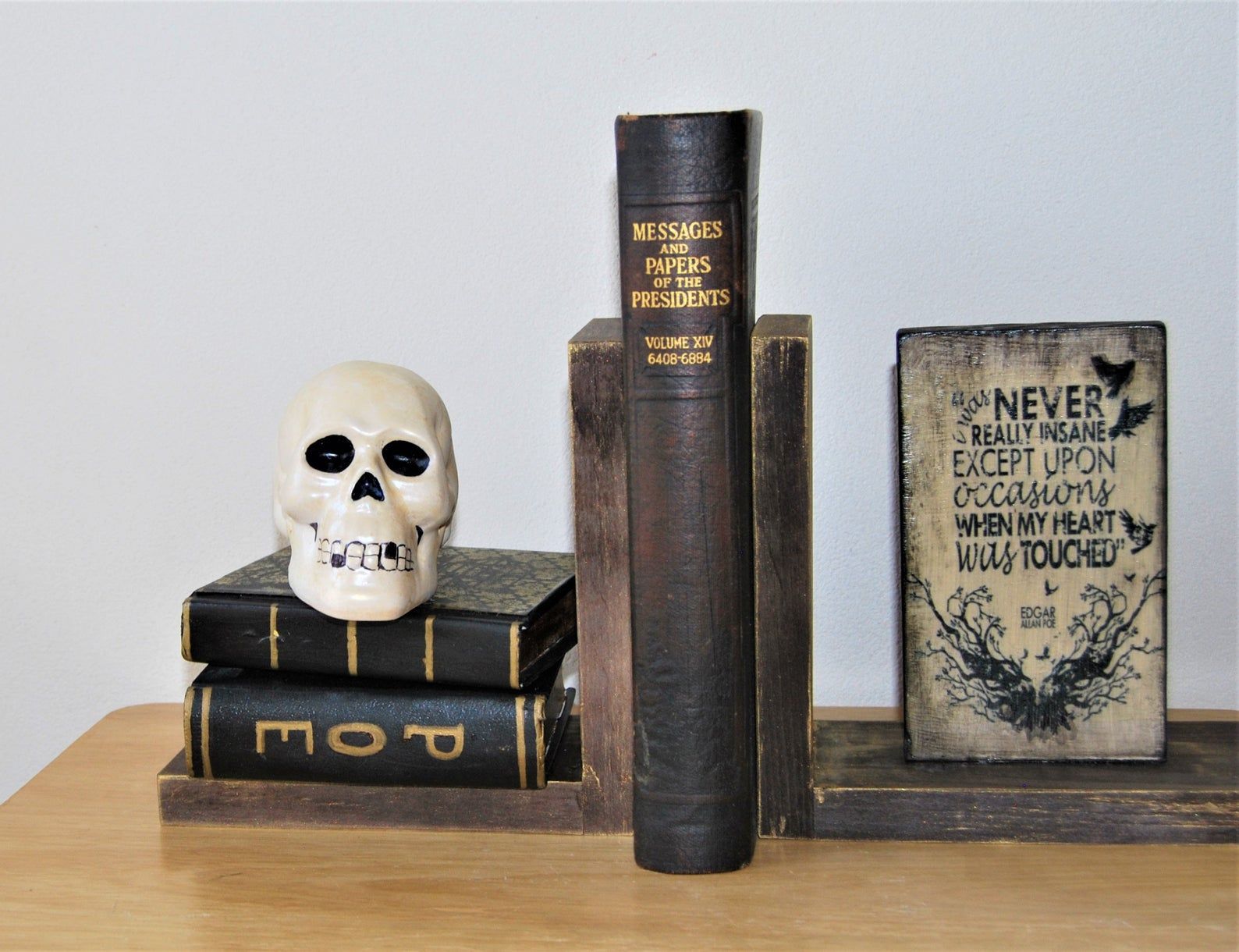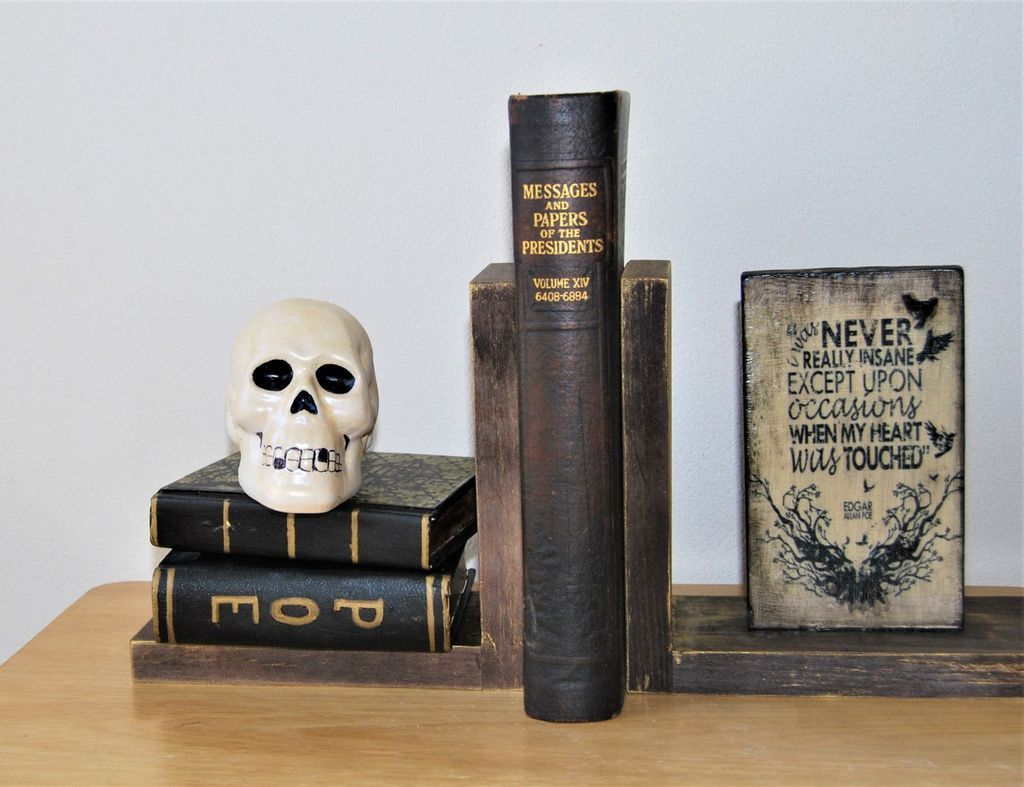 Celebrate the master of the macabre with these Edgar Allan Poe bookends. $70.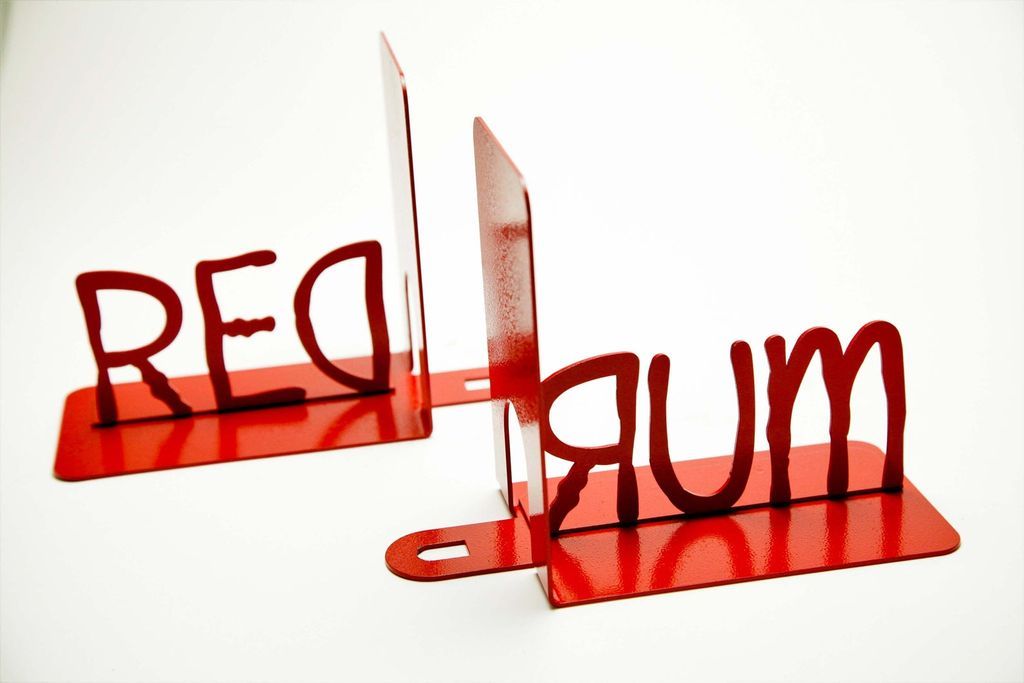 These redrum bookends would double as excellent gifts for those who love crime and mystery novels. $65.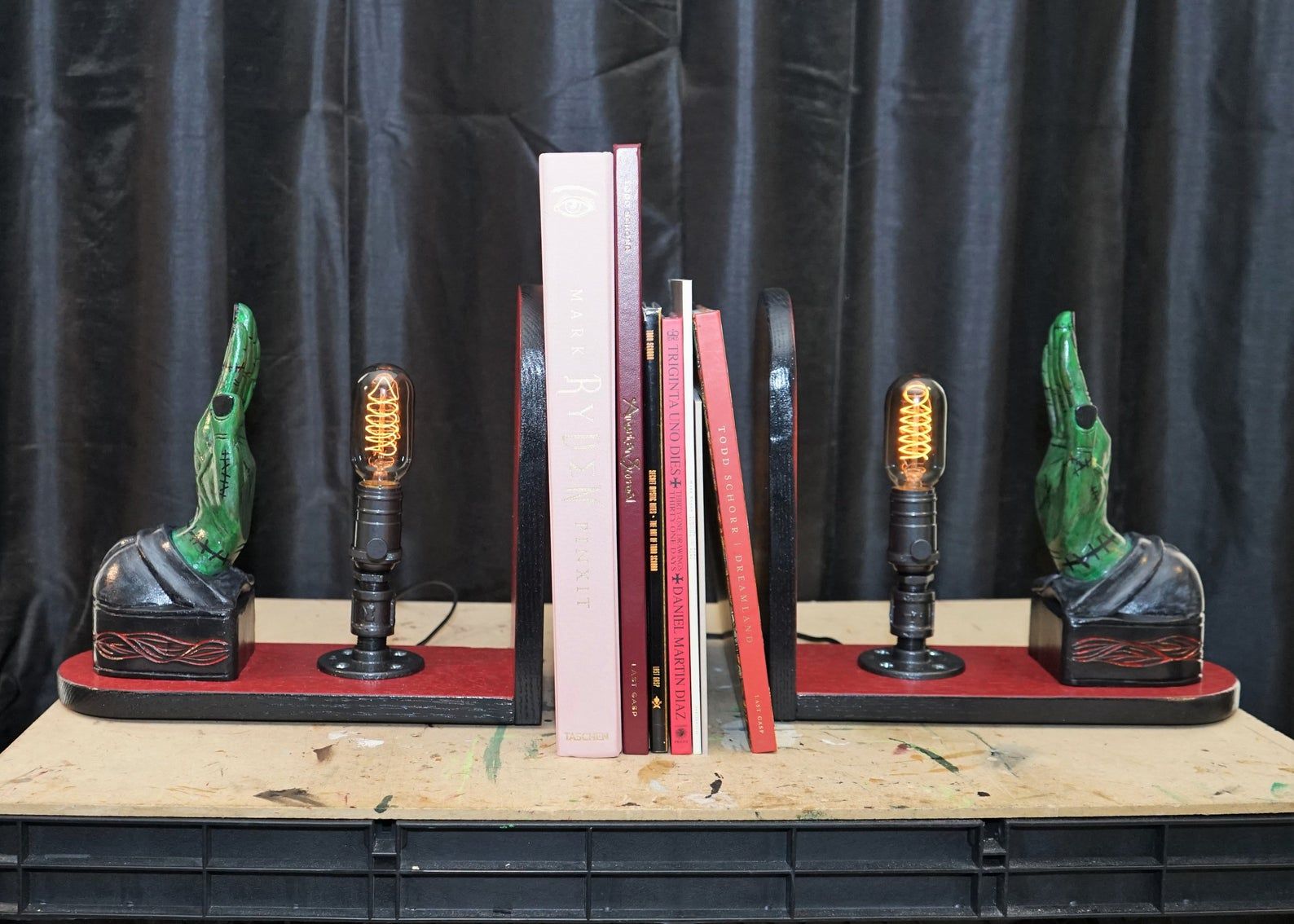 Your shelves will light up with these Frankenstein Edison light bookends. These are clever as hell. $200.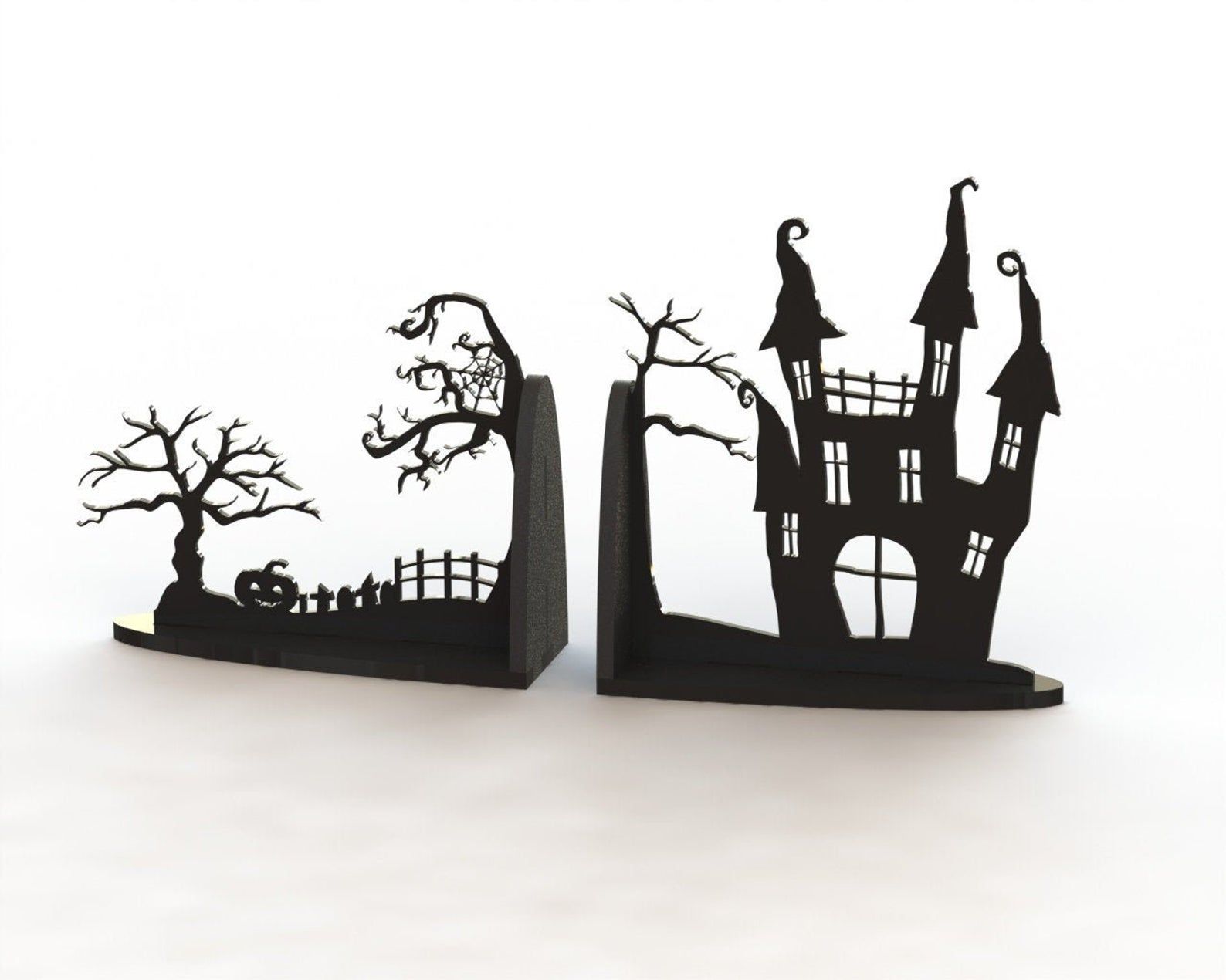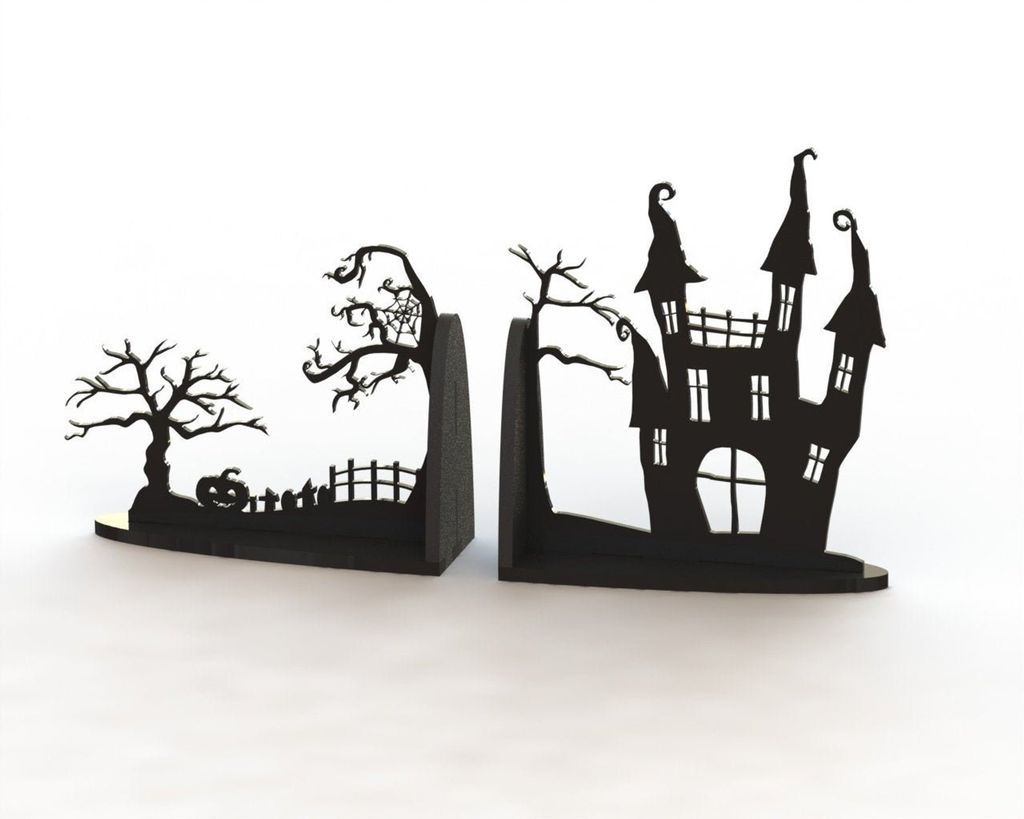 If you'd like to make your own bookends, grab this laser cut file and make yourself a set of haunted house bookends. $8 for the digital file.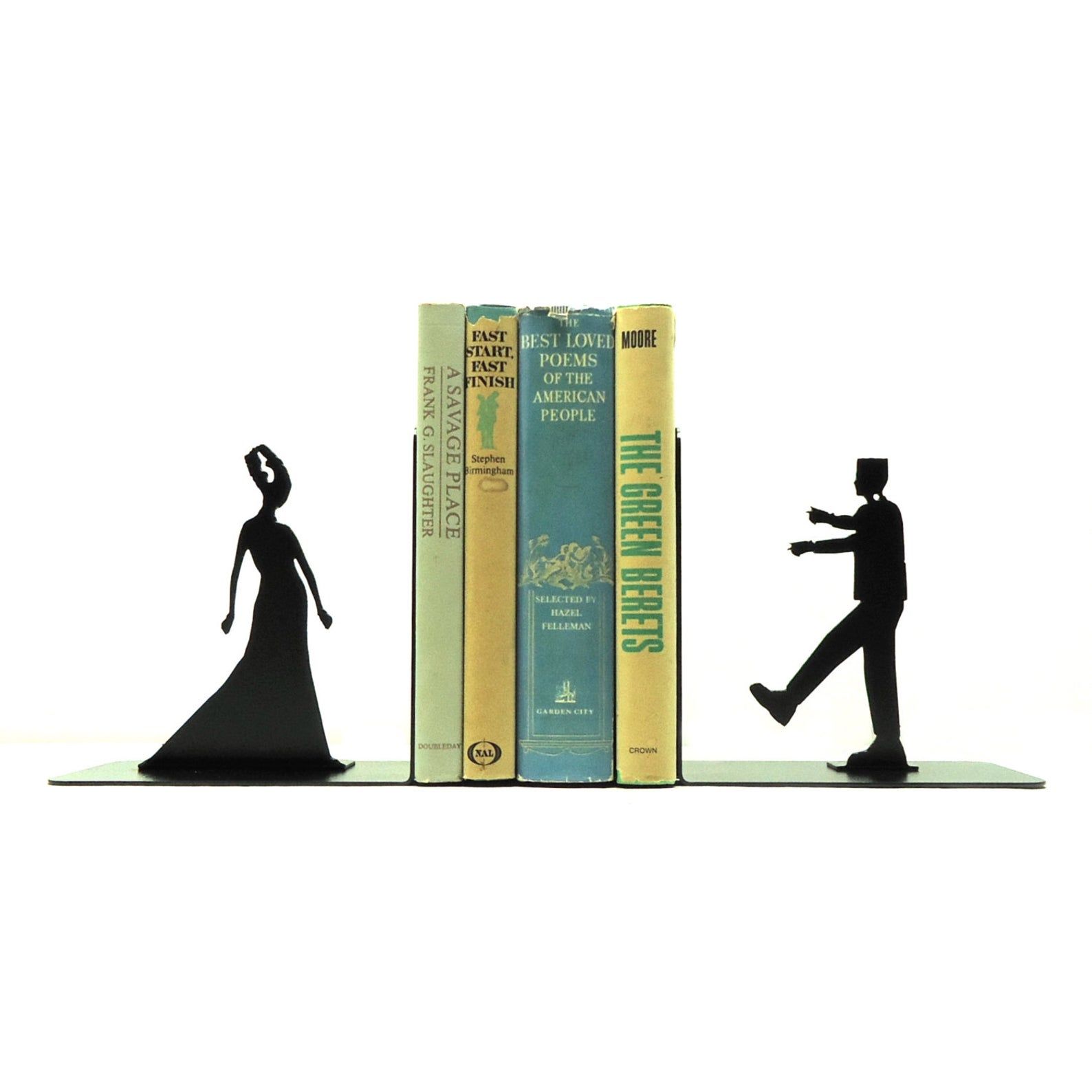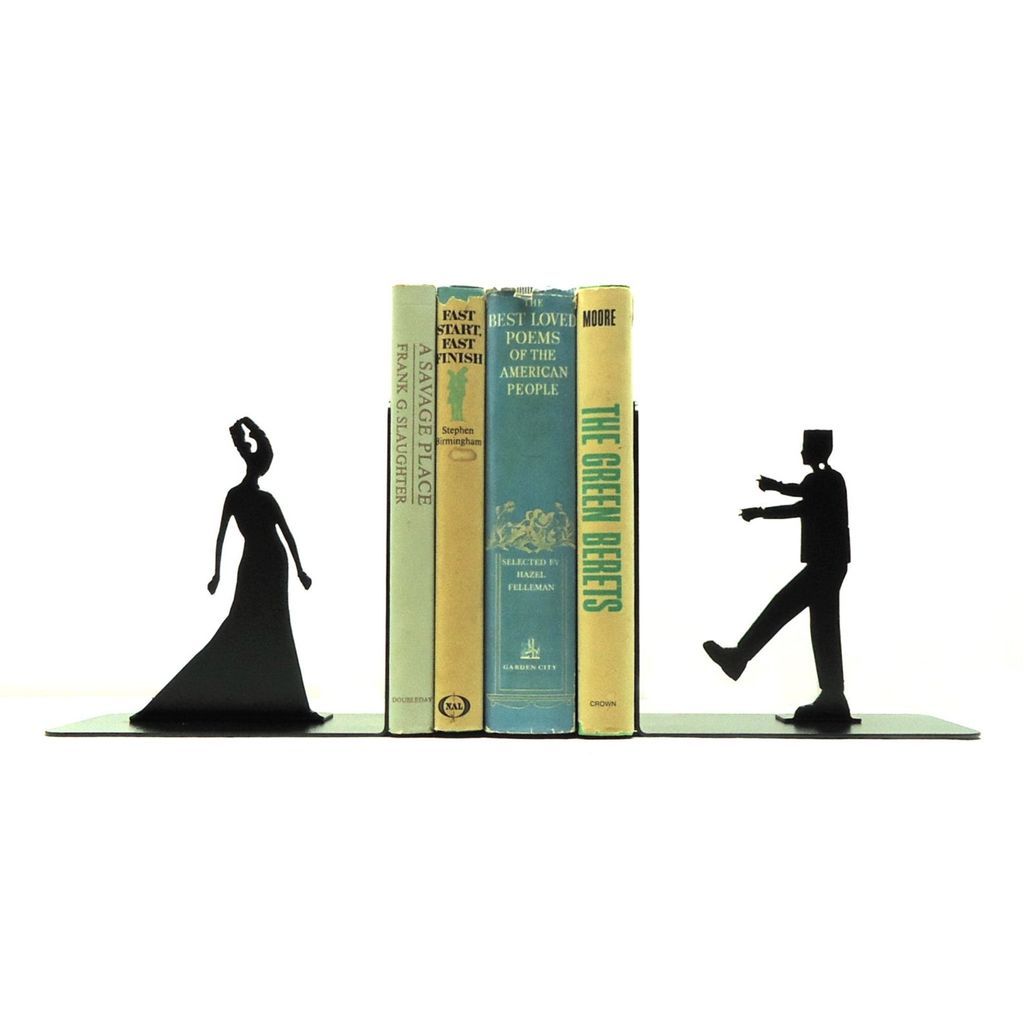 Celebrate the Bride of Frankenstein (and ol' Frankie himself) with this set of perfect horror bookends. $63.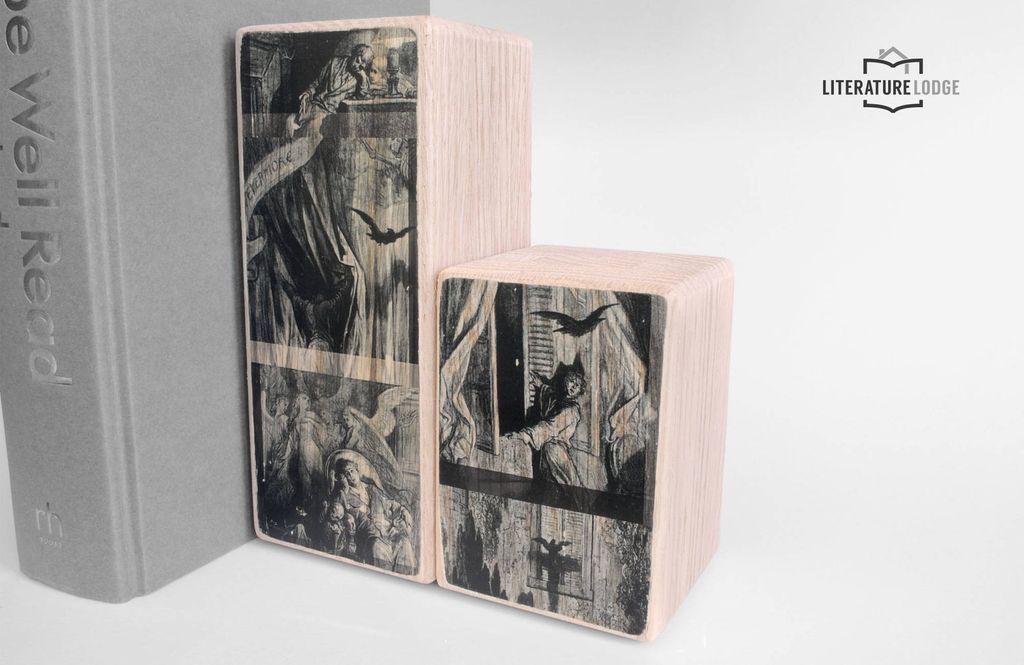 Add more Poe to your bookshelves with these oak Raven bookends. $25.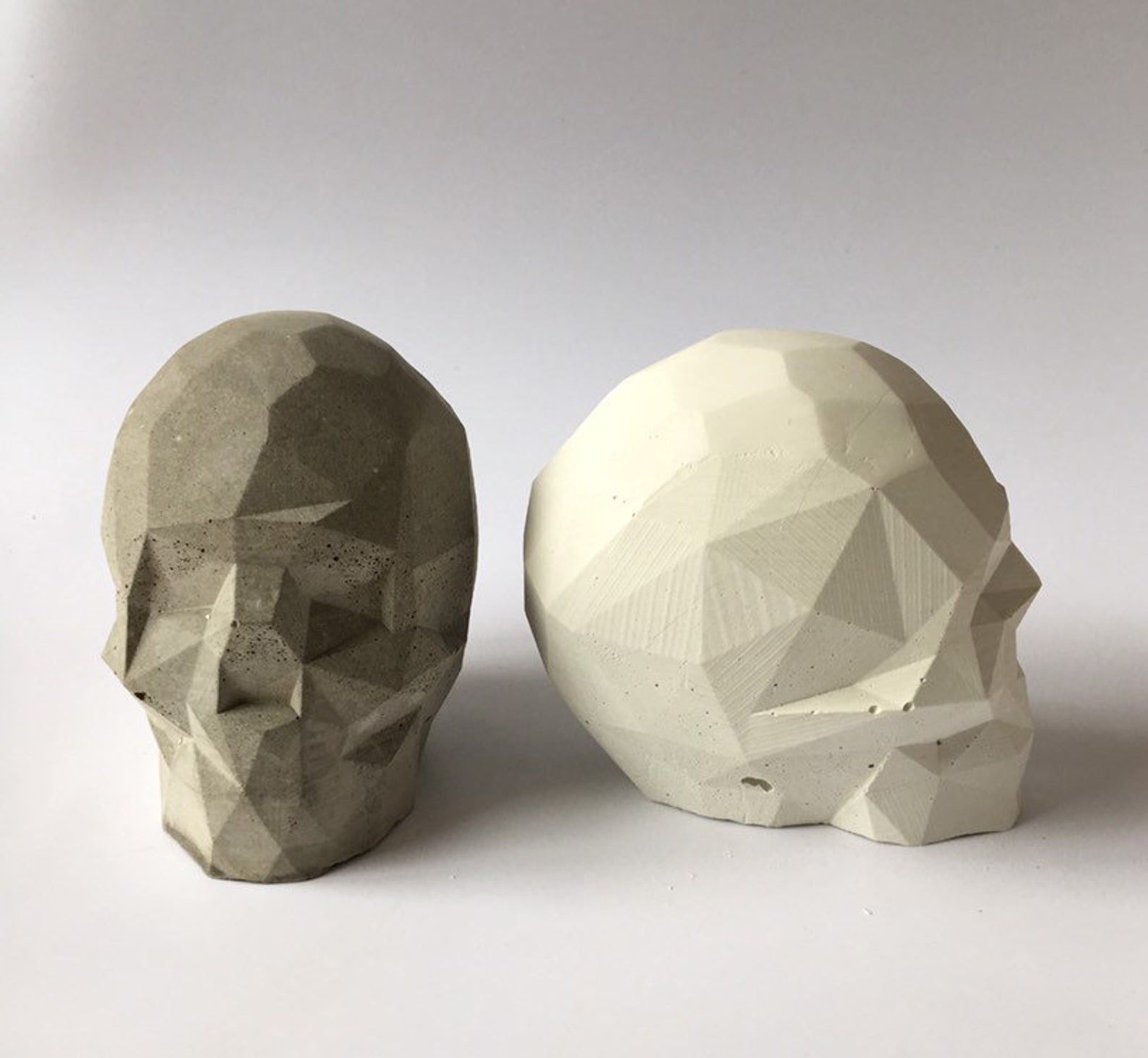 Who doesn't need some concrete skull bookends? The answer is everyone needs concrete skulls on their shelves. $12 each, and you can choose whether you want gray or white skulls (or, y'know, get one of each).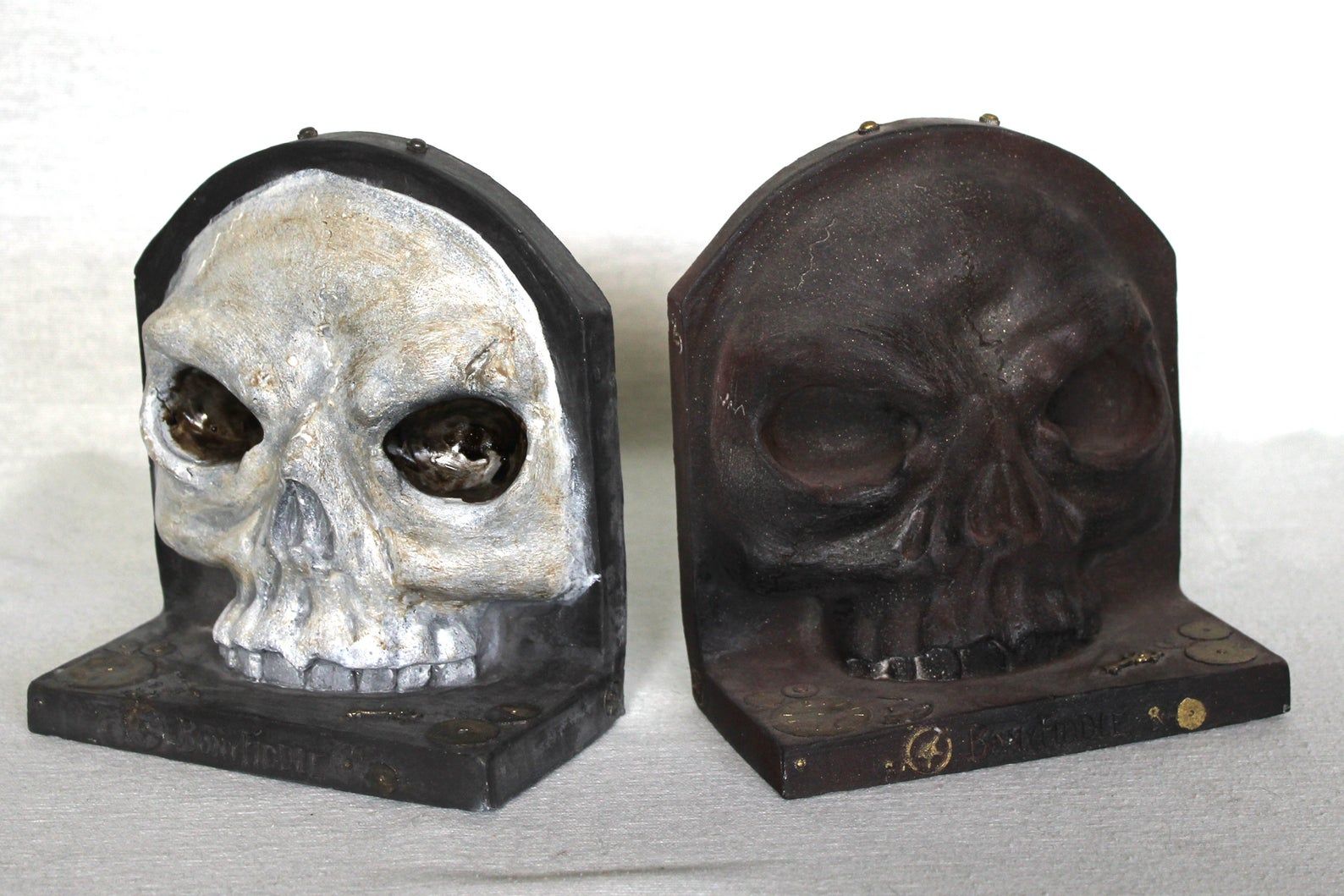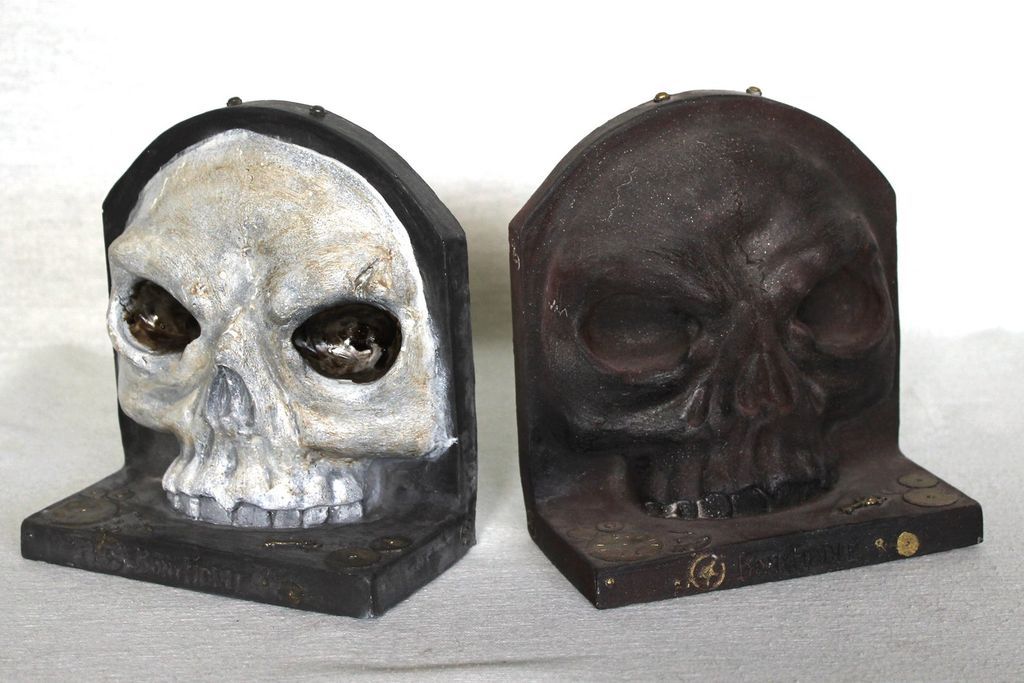 Speaking of skulls, how deliciously terrifying are these steampunk skull bookends? $93.
These are hand painted brick bookends featuring Frankenstein and Dracula, two of the most iconic horror characters in literature. $60.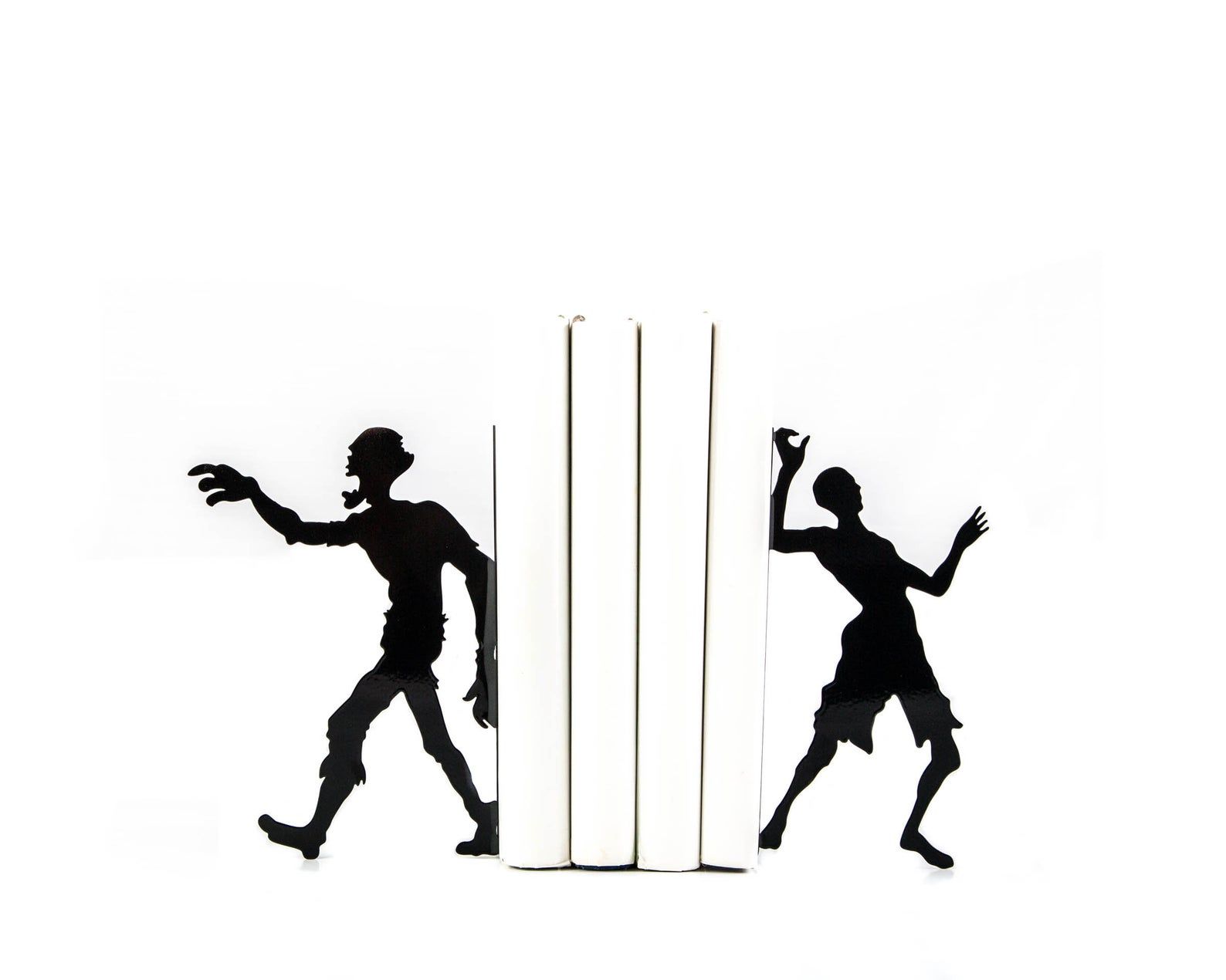 Shuffle, shuffle. Add some zombie bookends to your collection of all things terrifying. $64.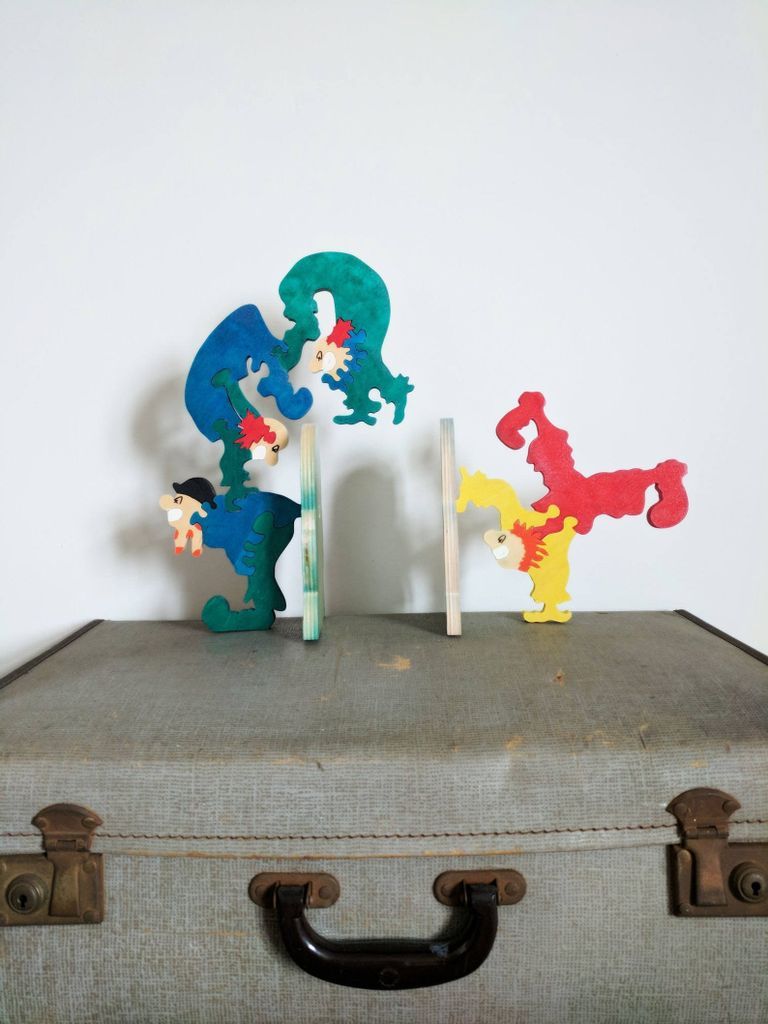 I have a firm line in the sand when it comes to scary, and that line is clowns. But if you need some scary clown bookends, here you go. $25.
Last, but certainly not least, hang out with these bat bookends. $63.
---
Need a little more literary horror in your life? You'll love these horror enamel pins and just in time for Chapter 2, great literary gifts for fans of Stephen King's It.