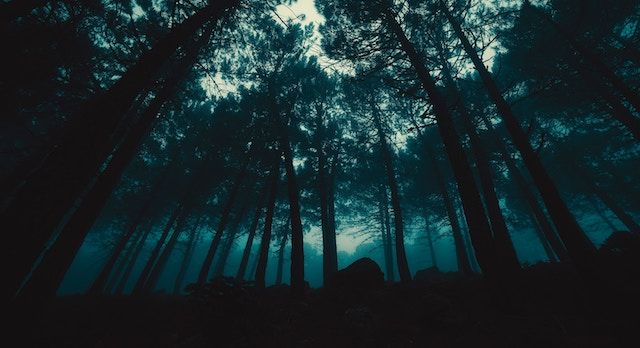 Horror
10 Horror Book Series to Get You in the Halloween Spirit
This content contains affiliate links. When you buy through these links, we may earn an affiliate commission.
The thermostat might imply otherwise, but Halloween is approaching. Once pumpkin spice lattes hit every single coffee shop menu, it's time to start thinking about your reading list for fall. When cool weather rolls around, all I want is ghosts, witches, demons, and scares (in my entertainment media, at least). It's time to line up a few horror book series to help you lose sleep come October.
Horror books are a great way to get in the mood for All Hallow's Eve. Even if you scare easily, there's an option out there for you. Check out these ten horror book series recommendations for readers of all ages that will have you sleeping with the lights on.
Horror Book Series for Kids and Young Adults
The classic of all classics! Even the covers of the Goosebumps books gave me the heebie jeebies as a kid. Get started with this box set of ten classic titles. If you or your kids love 'em, there are currently over 200 other titles to choose from. Book One: Welcome to the Dead House.
When you're ready to graduate from Goosebumps, Stine's slightly more mature high school horror series will be waiting for you. It follows a bunch of teens adventures on their town's haunted Fear Street. Book One: The New Girl (Fear Street No. 1).
I still have nightmares about this illustrations on these decades after reading them for the first time. If you want even more Scary Stories after you finish the books, there's a brand-new movie directed by Guillermo del Toro. Book One: Scary Stories to Tell in the Dark.
A 1920s period piece that combines supernatural powers, mysterious worlds, and murder. It straddles the line between sci-fi and horror, but it's not for the faint of heart. The Diviners is technically young adult, but it has a lot of cross-over appeal, and is perfect for teens who have outgrown Fear Street but might not be ready for Stephen King. Book One: The Diviners.
In book one of Ransom Riggs's beloved series, 16-year-old Jacob stumbles upon the seemingly abandoned remains of the mysterious Miss Peregrine's Home for Peculiar Children. The more he explores the grounds, the more he learns about the powerful forces that lived there—and that they might not be in the past after all. Book One: Miss Peregrine's Home for Peculiar Children
Horror Book Series for Adults
6. Destroyer by Victor LaValle
LaValle's The Changeling is one of the most chilling books I've ever read. Fans of the author who want even more horror will love this graphic novel series that reimagines Frankenstein for the modern day. Book One: Destroyer.
Horror author Gemma Files takes on the Wild West in this series, which takes place shortly after the end of the Civil War. It combines magic, gods, and monsters with classic Western tropes for a horrifying good time. Book One: A Book of Tongues.
Love, immortality, rural Maine…The Taker Trilogy has it all. Book One: The Taker.
Four planes crash at exactly the same time across the world. The only survivors are three seemingly unrelated children. "The Three," as the survivors come to be known, attract the attention of a religious cult whose leader is convinced they lived in order to bring on the apocalypse. Chaos and chills ensue! Book One: The Three.
This one is another blend of science fiction and horror. An alien species called the Oankali save humanity from total extinction after a fire consumes the Earth…but their plans for what to do with the survivors aren't exactly heartwarming. Book One: Dawn.
---
While this list just scratches the surface of great horror reads, it's the perfect place to start if you want to get lost in scary world over the course of several books.