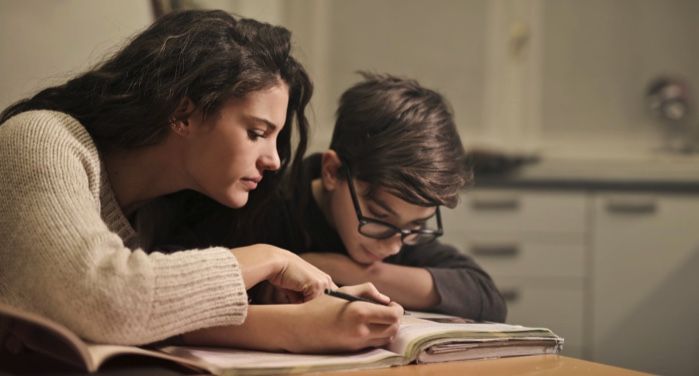 Lists
Balancing Homeschooling and Parenting: Books I'm Reading Now
This content contains affiliate links. When you buy through these links, we may earn an affiliate commission.
I am homeschooling my son this year because of COVID, but if I'm being honest, I've wanted to homeschool for a while—I just didn't see how it was possible, working full-time. But this year has shown me that it is doable for us, albeit with more than a few late nights and a bit of stress (I also work remotely, which makes it a little easier). But at the same time, it's a lot less stressful for me than trying to fit my kiddo into a curriculum not suited to him (or the hassle with virtual learning, from what I'm gathering from friends). We have the time to follow his lead with what works, what doesn't, and how he learns best. I've read a lot of books about education and homeschooling in the last 2 years, and as I've actually put homeschooling into practice, found myself returning to some books again and again, and looking for others as our homeschooling evolves.
In the short time that I've been interested in homeschooling, I've seen things begin to expand: I'm seeing more secular homeschoolers and I'm seeing more homeschoolers of color, especially on social media. The demographics of homeschooling are changing (this article is from 2019, and I think COVID has changed and will change things even more) and I think social media and the available resources are starting to reflect that—although it is still an overwhelmingly white and religious landscape.
I've found that as time has gone on with homeschooling, my approach has changed. I started off with a more scripted, organized curriculum, but now I lean toward Montessori approaches and philosophies, and incorporate more unit studies and go with the flow. I've ditched the boxed curricula and put together what works for us—and I think my reading has reflected more of an ease with things and exploration of theories and approaches. By nature, I am a person who reads everything I can about a topic, so I'll probably continue to read about homeschooling or education for as long as my child is of school age. But I think as my own journey has evolved, so has my reading about it, although there are the favorites that endure.
I've written about the books I was reading about education here and about homeschooling here, and a fellow Rioter has written about open-access textbooks here, if you're looking for more to read or books for your own homeschooling research or experience. Below are some of the books guiding my homeschool journey right now, almost a year into this experience. Homeschooling and parenting are inextricable, so there are also some parenting books in the list, as well.
---
For more on parenting during a pandemic, here's a list of books to help you through it.