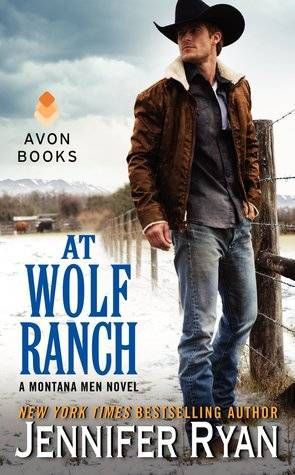 What happens when you're a hero down on your luck, living in New York, interested in helping others while trying to keep your life together by a thread and dealing with both messy past relationships and the bad guys? You either get a one-eyed dog and drink a lot of coffee or you get your own Hellcat series. Because you're Patsy Walker.
Written by Kate Leth and drawn by Brittney L. Williams with colors by Megan Wilson, Patsy Walker, A.K.A. Hellcat is more or less a continuation of the stories started in Charles Soule's most excellent run on She-Hulk. In that series, Patsy (aka Hellcat, aka Trish if you've watched the Jessica Jones TV show) is one of Jennifer's dearest friends and was working as a private eye/on-the-street assistant at Jenn's law firm. But due to lack of consistent clientele, Jenn has to let Patsy go in the opening pages of Hellcat's first issue.
But Patsy is the kind of purrson who lands on all fours and immediately goes pawing for a new hero gig. While on the prowl (okay, I'll stop now), Patsy finds a newly powered Inhuman trying out thievery and villainy for the first time … and not being very good at it. Hellcat brings up a point that often gets missed in the superhero universe — when a superpowered person (who might not be able to get a regular job anymore due to prejudice or the logistics of their powers) doesn't want to be a caped crusader, is their only other choice to go bad? Patsy's answer is "no!" and starts working to help all the random powered people who just want to make a decent living.
Leth gives Patsy an incredibly distinct voice throughout the first two issues out. Remember your Jessica Jones bingewatch back in the fall? Wedged in between some of the more depressing, intense moments of episode five were a couple pre-Kilgrave flashback scenes involving Ms. Walker. One scene has Trish out to lunch with Jessica trying to help Jessica brainstorm how her powers could be used in a job setting. A later scene has Trish enthusiastically showing Jessica the flashy, fun superheroine costume she made for her superpowered friend. These scenes are super cute, super endearing moments that highlight the kind of person Trish "Patsy" Walker, and that's what Hellcat reminds me of the most.
And I'm glad! This comic's version of Patsy is kind, quick to action, but more than anything just doing her best to help. For Patsy, being a hero can mean beating up a thief, but it could also mean helping that thief realize being a criminal is a bad idea. It could also mean both helping a stranger on the street get back theater tickets and giving her the advice to dump the jerk boyfriend who made her lose the tickets in the first place. And then hanging that jerk now-ex-boyfriend from a street lamp.
The other special element of the book is how it embraces the meta-ness of Patsy Walker's comic history. The character started out in teen romance comics over 60 years ago before her rights were bought by Marvel. When she finally started showing up in Marvel stories (well before getting super powers herself), she was famous in-story for being the star of her own comic in-universe. Jessica Jones touches on this a little, but Hellcat really brings Patsy's comic front and center. It's not just her comic's copyright being a plot point, but Hellcat itself having those hints of the tone and tropes of the romance comedy comic genre — especially including Patsy's infamous frenemy Hedy in the cast.
Oh, and I'm obsessed with the art in this book. Wilson's colors are a wonderful, bright fit for the tone, with the various color choices for panel backgrounds; it's so smart how those backgrounds let the characters really pop. Yet, my all-star, heck yes pick on this creative team is Brittney Williams on lineart. Holy cow, do I love her work. I ran into Williams' work a couple years ago when she put out her Daily Planet Files designs and immediately wished she was drawing stuff officially for the Big Two … and now she is! And Marvel Comics is better for it. Her art is exactly the kind of art style I look for when picking up new comics. You might even say it's purrrrfect (okay, now I'll stop).
In the mixed bag that is the new Marvel books post-Secret Wars, Hellcat is one of the clear standouts for me. If you like fun, you need to check it out.