Lists
10 Steamy Hollywood Romance Novels
This list of Hollywood romance novels is sponsored by Shadow Mountain Publishing.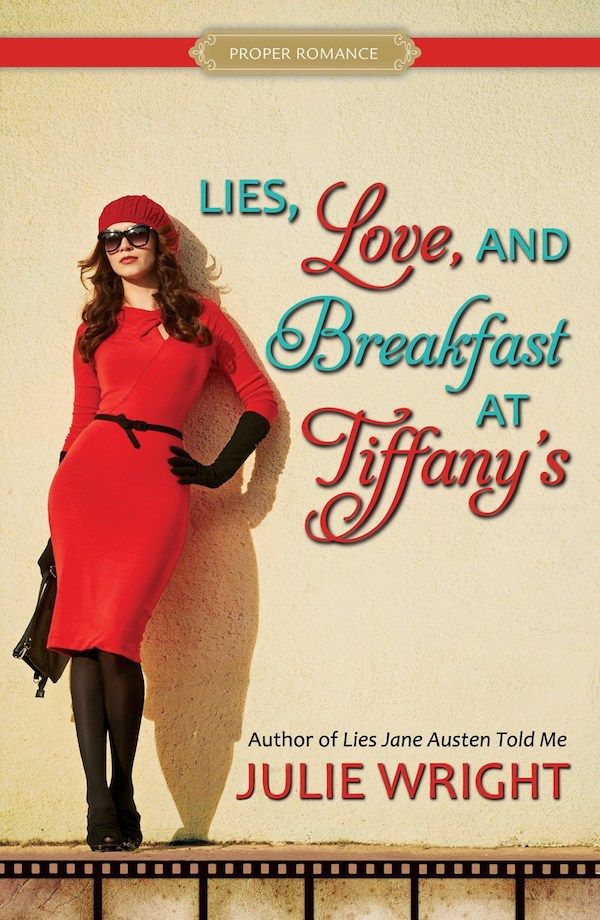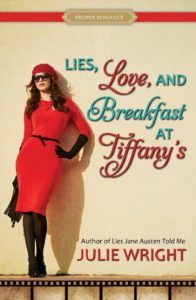 Silvia Bradshaw is ready to be treated as an equal and prove her worth as one of Hollywood's newest film editors. She and Ben Mason had worked together as editors before Silvia got her big break, so he's the perfect person to ask for feedback on her first major film. But as their friendship begins to blossom into something more, a lawsuit surfaces, jeopardizing both Ben and Silvia's jobs—as well as their fledgling romance. With everything to lose, Silvia meets Ben for breakfast at his favorite diner, Tiffany's, for one last conversation before the credits roll on true love.
---
There's something romantic about Hollywood. It might be the beaches and palm trees. Or the glamorous red carpet dresses. Perhaps it's the advertising movie studios have done to create the star system and keep us going to the movies. Whatever it is, stories about actresses and actors have dominated the romance novel shelves. Here are ten sizzling Hollywood romance novels that don't skimp on the seductive smooches, witty banter, and happily ever afters.
Hollywood Dirt by Alessandra Torre
After a very public abandonment by his superstar wife, actor Cole Masten is officially Hollywood's most eligible bachelor. He thought he had forever, but now he's settling for clubs, partying, and one night stands. Until he travels to a small Southern town to research a role and meets Summer Jenkins. She's more chicken and dumplings than gin and tonics, but their attraction is undeniable. Now they just need to figure out how to bridge their two very different worlds.
Take the Lead
by Alexis Daria
This #ownvoices romance brings together Puerto Rican dancer Gina Morales and Alaskan mountain man Stone Neilson against the backdrop of a TV dance competition. After five seasons getting cut before the finals, Gina wants to win this year more than anything. Meanwhile, Stone hates reality TV shows (despite being the star of one) and wants nothing more than to get kicked off and go back to Alaska. But the chemistry between them on and off the dance floor is too big for either to deny.
Dating You/Hating You by Christina Lauren
Carter and Evie have instant chemistry when they meet at a mutual friend's Halloween party. But that was before they learn they are both agents at rival firms in Hollywood. And when their firms merge and they find themselves competing for the same position, their fun flirtation gives way to office politics. But both have a lot to learn about love and their careers. And somehow their chemistry finds a way to bring them back together for a Hollywood happy ending.
The Unidentified Redhead by Alice Clayton
At age thirty-three, Grace Sheridan returns to Los Angeles for a second chance at her dream of becoming a working actress. Then she starts dating Hollywood's newest "it boy," Jack Hamilton. She doesn't anticipate the spotlight of dating a much more famous, much younger man. With flirtatious banter and lots of physical longing, Grace isn't willing to walk away. But how will it affect her career? Will she be eclipsed by Jack's fame? Will people think she only became an actress because of her more famous boyfriend?
Tribute by Nora Roberts
Nora Roberts is a romance legend for a reason, and this romantic suspense novel proves exactly why. Cilla McGowan is a former child star whose found a more stable life buying and restoring old houses. But when she decides to restore her famous grandmother's farmhouse, she doesn't expect to learn that the Hollywood actress's overdose thirty years ago might have been a murder. She also doesn't expect to be living next door to Ford Sawyer, a dreamy graphic novelist. Their feelings are undeniable. But soon Cilla's safety becomes the priority as some one tries to stop her from discovering the truth about her grandmother's death.
Just the Sexiest Man Alive by Julie James
Taylor Donovan is a hotshot lawyer who never lets men or romance get in her way. But she's recently been hired to help prep actor Jason Andrews for his newest role in a legal thriller. He's this year's "Sexiest Man Alive" and isn't used to women who don't fall all over him. The more Taylor rejects him, the more Jason wants her. And Jason is a man who's used to getting what he wants.
Exposed to You by Beth Kery
In this sweet erotic romance, Joy is an art teacher who moonlights helping with makeup and visual effects in Hollywood. When she has an explosive sexual encounter with the actor she's prepping for the high budget sci-fi movie, she doesn't know it's Everett Hughes. The Everett Hughes who's one of Hollywood's biggest stars with a playboy reputation. But Everett remembers Joy. And even after fourteen months, when they run into each other for the second time, he's not going to let Joy slip through his fingers again.
Insert Groom Here by K.M. Jackson
Eva Ward thought the world would get to know her through her televised fairytale wedding on the country's most popular morning show. Instead, she's dumped on television and becomes a viral disaster when she has a full on meltdown in front of Aidan the camera man. To save face, and her reputation, she agrees to star in a new "find a groom" segment. But soon her growing attraction for Aidan will jeopardize her reality TV future.
Love Unscripted by Tina Reeber
Ryan loves acting but hates fame. While filming in a small Rhode Island town, he hides in a bar to get away from his screaming fans. Besides an escape, he finds Taryn—the only girl in town who isn't swooning all over him. Taryn is going through a bad break up and doesn't want to be involved with anyone, let alone a famous movie star. But the two try to build a relationship away from paparazzi, tabloids, and vengeful fans who want Ryan for himself. With their insecurities under a microscope, will their new relationship survive? (I mean, yes…it's a romance novel after all. HEA is mandatory).
A Bollywood Affair by Sonali Dev
While not strictly Hollywood, this Bollywood romance is too good to leave off this list. Mili Rathod was married at the age of four and hasn't see her husband since. Now she's left India and is in America focusing on her education and waiting for her husband to come get her. Samir Rathod is a big time Bollywood director. He travels to Michigan to get a divorce for his brother. The only problem? Once he meets Mili, he might be falling in love with her himself.