Horror
Quiz: Which Hollywood Monster Are You?
This Hollywood monster quiz is sponsored by Hanover Square Press and The Lady from the Black Lagoon by Mallory O'Meara.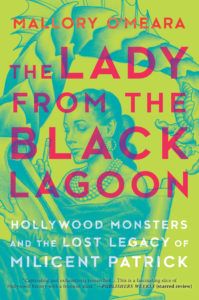 The Lady from the Black Lagoon uncovers the life and work of Milicent Patrick – one of Disney's first female animators and the only woman to create one of Hollywood's classic movie monsters—the Creature from the Black Lagoon. For someone who should have been hailed as a pioneer in the genre there was little information about Milicent available. Patrick's contribution had been claimed by a jealous male colleague, her career had been cut short and she soon after had disappeared from film history. The Lady from the Black Lagoon restores Patrick to her place in film history while calling out a Hollywood culture where little seems to have changed since.
---
Hollywood! The glitz, the glamor, the drama, and the…monsters? Hollywoods' obsession with monsters—both real and imaginary—has been around since the beginning of cinema. While horror movies and their monsters have evolved with time, it is classic movie monsters such as King Kong, Dracula, and The Mummy that have captured our imaginations for almost a century. Take this quiz to find out which Hollywood monster lurks inside your heart!