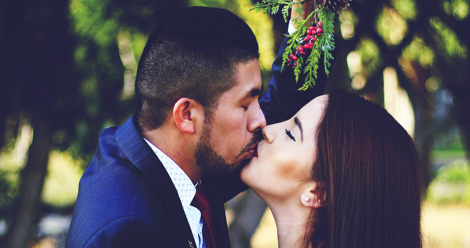 Lists
12 Very Merry Holiday Romance Novels
This content contains affiliate links. When you buy through these links, we may earn an affiliate commission.
It's beginning to look a lot like … time to break out holiday romance novels! I love Christmas. I'm celebrating Hanukkah for the first time this year. I've never participated in Kwanzaa, but I managed to find a romance that features the African American celebration. I love this time of year. And I love happily ever afters. So putting this list together was pretty much my fuzzy-sweatered, gingerbread dream. Also, I needed to do something to distract me from the boy who isn't texting me back. So whether you're more of Grinch or a Buddy the Elf when it comes to December, I hope you find at least one of these holiday romance novels perfect to curl up with this month.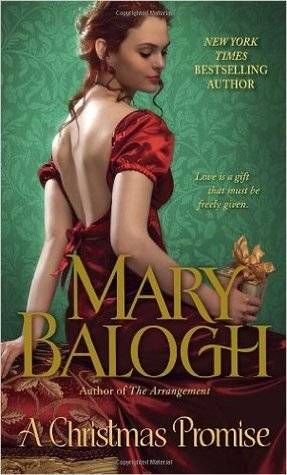 Eleanor Transome has always wanted to marry for love. Instead, she follows her father's dying wish when she marries Randolph Pierce, Earl of of Falloden. She feels certain that Randolph has only married her for her large dowry. But during the couple's first Christmas at Falloden manor, the warmth of the season begins to melt her reserve for her handsome new husband. Away from their marital social duties, Ellie and Randolph must learn to trust each other and their feelings.
In a sea of Christmas romances, Chanukah stories are few and far between. From new neighbors and a trip to Israel to lawyers in love and an apartment building Chanukah bash, this collection of shorter romances illuminates the romantic possibilities during the Festival of lights (pun intended). With plenty of latke eating and dreidel spinning, this collection also shows many different ways people practice Judaism and celebrate this holiday.
Waverly Leverve is a former beauty queen whose spending this holiday season beyond embarrassed when an Internet meme of her goes viral. Dominic Crown is a reformed bad boy and business mogul who wants to sponsor Waverly in a Christmas Even beauty pageant. They both agree to keep things strictly professional. But soon their attraction grows into something that can't be denied. Waverly still longs for professional redemption, but this Christmas she might find love as well.
All the men in Lee's family eventually give in to matriarch Felicia Laverne Madaris's love of matchmaking. This is the 19th book in Jackson's Madaris series after all! But this Christmas, Lee is determined to avoid the fate of his male relatives. He proposes a marriage of convenience to Carly Briggs, the chef in his Las Vas hotel. She has her own secrets that make her agree to this strange arrangement. But soon their feelings and sexual attraction will make them both reevaluate their relationship.
Cheerful Julia challenges herself to rid her grumpy neighbor, Cain, of his Scrooge-like behavior and tracks her progress on a blog called The Twelve Days of Christmas. While cookies and Christmas treats don't work, after Cain (nicknamed Ebenezer on her blog) invites her on a date, Julia starts to understand his thorny exterior and trust issues. The very same trust issues threaten the feelings growing between the neighbors, after he finds out about her increasingly popular internet account of their courtship.
In an effort to break out of her shy, quiet shell, dog walker Harriet Knight decides to do one thing that scares her every day of December. Little does she know this means staying with the temporary dog sitter, Ethan Black, twenty four seven in order to give proper care to the overly excited spaniel, Madi. What starts as a financial arrangement morphs into a holiday romance. But after Christmas, Harriet will have her biggest test of bravery yet – telling Ethan that she wants their relationship to continue past the holidays.
If you are looking for something more supernatural and sexy than sweet then this Christmas novella might be perfect December reading for you. Workaholic attorney and warlock, Jack Frost, hates the holidays but gives in to a friend's gift of a blind one night stand through Madame Eve's dating service. He doesn't expect to find his colleague, Mina Mao waiting for him on their Christmas Eve date. And Mina certainly didn't expect to be connected with childhood crush and current workplace grinch. But both plan to make the most of this magical winter solstice set up.
Does anyone write a romance novel quite like Nora Roberts? She certainly explored holiday themes in plenty of her books, but this classic story is one of my favorites. Laura is pregnant, on the run, and stranded on the side of the road in a snowstorm. Gabriel offers her shelter during the storm. By the time the storm is over, a strong passion between the pair has formed and Gabriel's made a promise. He says he will marry her to help her win custody of her unborn child. But for Laura and Gabriel to get their happily ever after, both will have to admit their true feelings.
Part of the Wintersage Weddings series, this book brings us the story of Vicki, a successful florist who needs to be more assertive in her personal life. When she decides to undertake an external and internal makeover, she attracts the attention of her longtime friend and secret crush Jordan. Jordan is trying to figure out how to balance single fatherhood with his financial and political ambitions. He loves how good Vicki is with his son, but he's not sure if he can trust love again. Doesn't this sound like a December Hallmark movie waiting to happen? Bonus points for including a giant Kwanzaa celebration!
Computer programmer Khloe Richardson needs an amazing date to make her crush notice her at their office Christmas party. To that end she bids on a bachelor at a charity auction. But she never expects to "win" millionaire and former lover Niall Hunter. Niall was her brother's best friend, but after one night of passion and grief they never spoke again. Hoping to honor a promise to his friend, Niall agrees to help Khloe woo the man of her dreams. But the chemistry between them makes that promise almost impossible to follow through on … for both of them.
Genevieve and Jeremy have been best friends since they met as seven year olds at Jewish overnight camp. After years of spending summers together as campers and then camp staff, they've started to drift apart over the last year. But when a special Hanukkah session brings them back to Camp Meira, they become more than just friends. This story is filled with humor, camp inside jokes (color wars!), and great explanations of different Hanukkah traditions.
A Christmas romp from Willig's Pink Carnation series, featuring the bumbling Turnip Fitzhugh and sensible school teacher Arabella Dempsey. Neither is prepared to be brought into a ring of French spies (circa the Scarlet Pimpernel era) when they stumble upon a Christmas pudding with a cryptic message. They also don't expect to find romance, companionship, and understanding in each other. But intrigue and romance unfold in equal measures as they celebrate the twelve days of Christmas hosted by the infamous Dowager Duchess of Dovedale.