This content contains affiliate links. When you buy through these links, we may earn an affiliate commission.
Do you know the very best activity for Thanksgiving weekend? Well, of course, it's reading. The answer is pretty much always reading. However, there is a book category so tailor-made, so perfect for Thanksgiving weekend that it needs to be shouted from the rooftops. As soon as the Thanksgiving meal has been eaten and cleaned up, when all the rest of the family is set up for hours of football on the TV, it begins. Holiday romance anthology season has arrived.
By the time holiday romance anthology season has landed (at approximately 4pm on the fourth Thursday in November), there are hours and hours of cooking in my rearview mirror. On most Thanksgivings, I've been on my feet since 6am, engaged with my family for longer than anticipated, and very honestly, I have probably indulged in a bit too much wine. And thus, "me time" has arrived. There are love stories to be read and seasonal goodness to dive into on my ereader. Thank goodness for escapism and badass heroines.
Holiday romance anthologies are collections of two or more short, novella-length romances. Sometimes the anthology has a theme and sometimes the theme is simply the holidays. Either way, the self-contained short stories can be read while your family is watching the game or in between Small Business Saturday shopping and cookie making. Each year, I pick an anthology that contains a story by a beloved author but also introduces me to the prose and writing style of a new-to-me author. Even if the novellas don't match my romance catnip exactly, I'm guaranteed to like something about the story, the holiday theme. Even better, holiday anthologies are perfect for reading sprints due to their smallish word count.
I never, ever regret choosing a holiday romance anthology as my reading material for Thanksgiving weekend.
So, if you are looking for something to read for the approaching holiday, let me recommend a romance anthology. There are plenty of holiday romance anthologies out there, below are some of my personal favorites.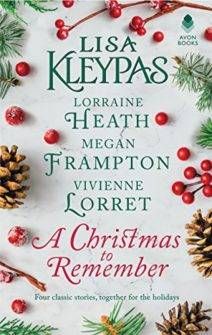 A Christmas to Remember: An Anthology by Lisa Kleypas, Lorraine Heath, Megan Frampton, and Vivienne Lorret
Baby, It's Cold Outside by Jennifer Probst, Emma Chase, Kristen Proby, Melody Anne, and Kate Meader
Holiday Heat: The Men of Starlight Bend by Jennifer Ashley, Jennifer Probst, Calista Fox, Erin Quinn, and Mary Leo
Once Upon a Holiday by Beverly Jenkins, Adrianne Byrd, and Kimberly Kaye Terr
Deep Kiss of Winter by Kresley Cole and Gena Showalter
The Perfect Present by Rochelle Alers, Cheris Hodges, and Pamela Yaye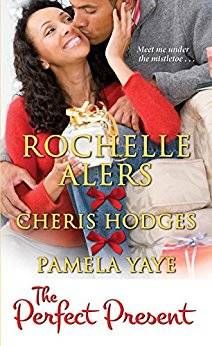 That Holiday Feeling by Robyn Carr, Debbie Macomber, and Sherryl Woods
Holiday Temptation by Donna Hill, Farrah Rochon, and K.M. Jackson
At the Christmas Wedding by Caroline Linden, Maya Rodale, and Katharine Ashe
I would love to find an anthology that has a Yule, or Kwanzaa, or Hanukkah romance included (psst…Lighting the Flames by Sarah Wendell is excellent). Any recommendations for this year's selection? Drop them in the comments!