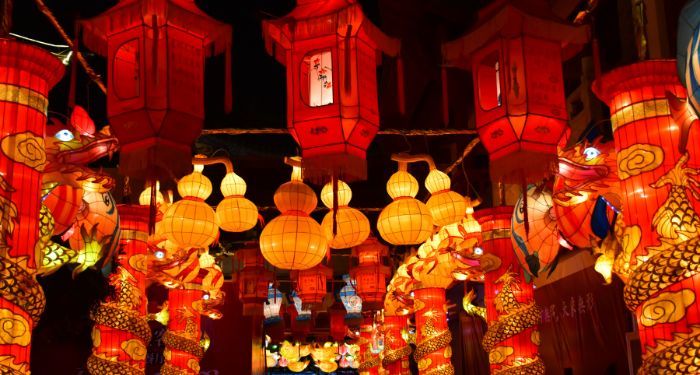 Lists
Everything But Christmas: Holiday Mystery Books that Are Not about Christmas
This content contains affiliate links. When you buy through these links, we may earn an affiliate commission.
The holiday season is upon us! Soon people will be gathering to feast, sing, and exchange gifts to celebrate the holidays in December and January. While Christmas tends to dominate the season in the U.S., people from all over the U.S. and the world celebrate other holidays and traditions in December and January. The list of holiday mystery books that are not about Christmas, including but not limited to Hanukkah, Kwanzaa, Boxing Day, New Year's, and Lunar New Year in January. Each celebration has its own foods, stories, songs, and more.
These holidays are all about coming together, which can be great…but it can also be quite divisive. Not every gathering is happy or pleasant. Old and new resentments linger…In other words, it's a great time and place to set a murder mystery.
So, in celebration of holidays in December and January that are not Christmas, I've put together this list of eight murder mysteries. Most of them are cozies since the sub-genre lends itself easily to themes like the holidays, and include holidays like Hanukkah, Solstice, and Lunar New Year.
However, there are some big gaps in representation with holiday mysteries. I could not find any mysteries, murder or otherwise, around Kwanzaa, celebrated December 26th to January 1st. On top of that, I could not find many books by Chinese authors about the Lunar New Year, celebrated in January. And I'm sure there are additional holidays in December/January that I don't even know about.
In recent years, there's been much discussion about the lack of diversity in mystery books, including cozies (well, publishing in general). It's been great to start seeing more voices in the mystery and cozy worlds in the past year with stellar authors like Mia Manansala, Jennifer Chow, Raquel Reyes, Abby Collette and many others. But there's so much more room for more voices in the genre and sub-genre, writing about holidays and of course, everything else. I hope that we'll see more books that are more reflective of the voices as well as the holidays celebrated.
Also, it's worth noting that there is simply a preponderance of cozies and mysteries in general centered around Christmas. While they are definitely fun to help you get in the holiday mood, it'd be neat to see even more mysteries for other winter holidays like Hanukkah, Solstice, New Year's, and others with more diverse voices as well. I hope that we'll see more holiday mysteries surrounding other holidays in the upcoming years.
Hopefully these books will give you that extra special holiday feel while sparking your investigative skills.
---
Here's to the next holiday season with hopefully more diverse holidays and voices. Want more diverse voices in cozies? Check out this Rioter's essay about cozies becoming more diverse and another list on Christmas murder mysteries.